Theresa May's chief of staff faces questions over Conservative election expenses investigation
'We continue to cooperate with the Electoral Commission's investigation. The Conservative Party has always acted entirely in accordance with the law.'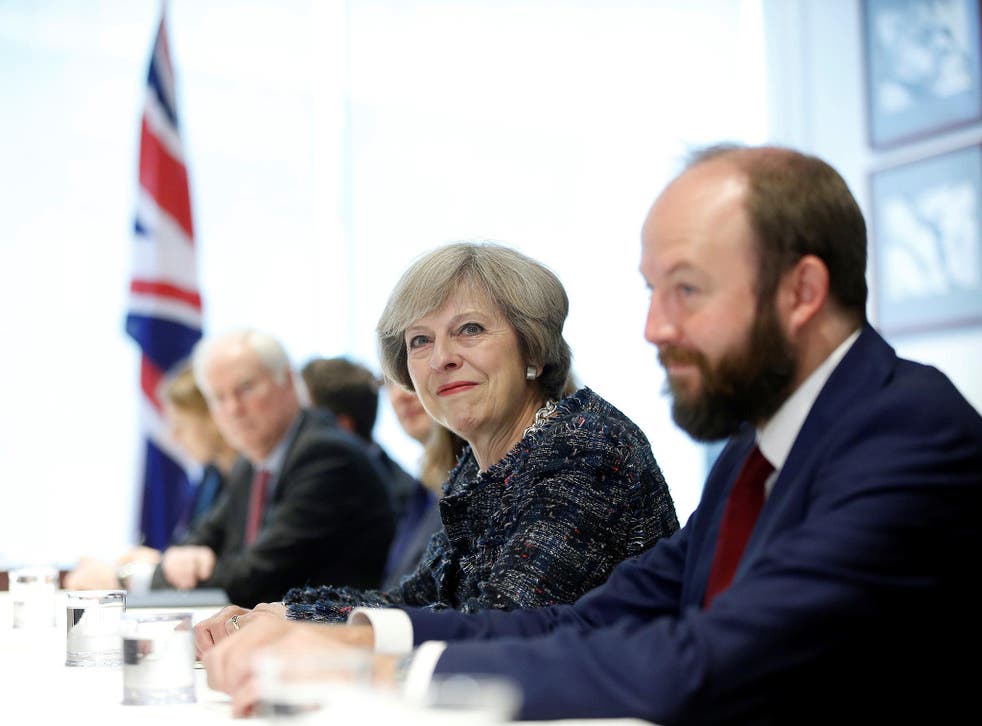 Theresa May's joint chief of staff faces questions after allegations surfaced that he "provided assistance" to an election campaign in 2015 now under investigation by police.
It comes after Channel 4, earlier this year, claimed that the cost of dozens of hotel rooms used by Tory officials and activists in the South Thanet constituency had not been declared on the Tory candidate Craig Mackinlay's spending returns, which was limited to around £15,000.
Instead, the costs were declared on the party's national spending returns. The Conservative party focused a significant amount of resources on fighting the constituency in an attempt to prevent Nigel Farage, the Ukip leader, from entering Parliament. In the end he was defeated by 2,812 votes.
But now Channel 4 alleges that Nick Timothy, a close aide of the Prime Minister, was involved in Mr Mackinlay's local campaign from a hotel in Ramsgate.
According to the broadcaster, Kent Police and the Electoral Commission are currently investigating whether the party failed to declare expenditure in hotel bills.
A Conservative spokesman added that Mr Timothy was based in South Thanet and "assisted" the team, but said he was working as a "volunteer" on the "national" campaign.
They added his duties included "briefing policy and political work on Home Office policy, briefing party spokespeople on Home Office policy, supporting Theresa May, and working on a variety of other matters for the Conservative Party during the campaign."
A Conservative spokesman added to The Independent: "We continue to cooperate with the Electoral Commission's investigation. The Conservative Party has always acted entirely in accordance with the law."
Join our new commenting forum
Join thought-provoking conversations, follow other Independent readers and see their replies