Theresa May says British ex-pats would be left 'high and dry' if she guaranteed the rights of EU citizens after Brexit
Prime Minister ratchets up the row with EU leaders by criticising the 'reaction' of the European Council president Donald Tusk to a Conservative plea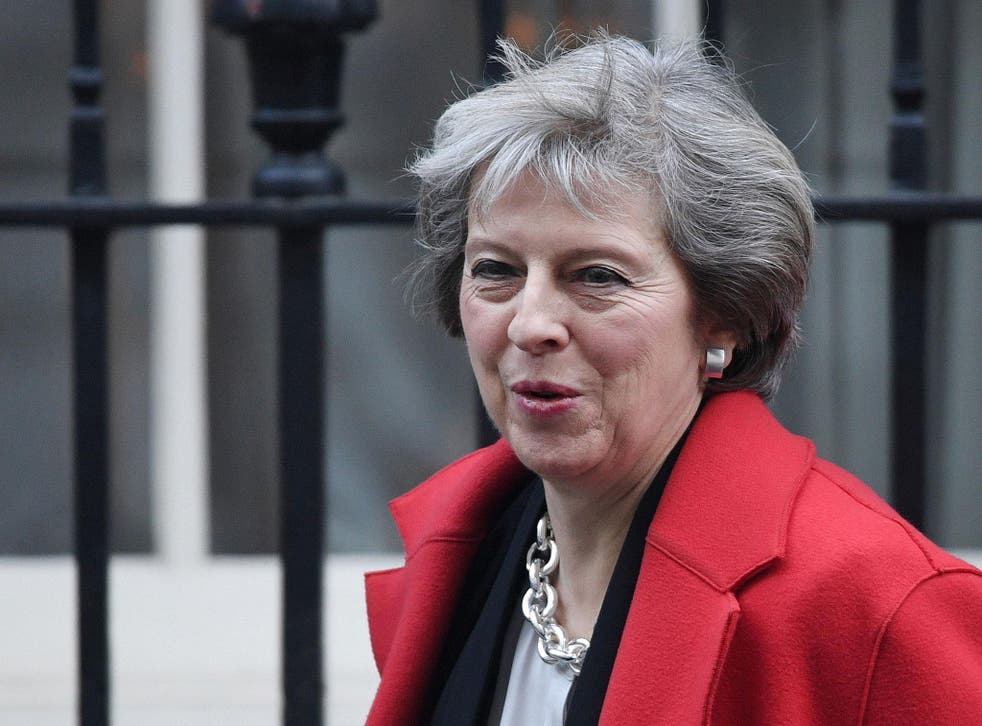 Theresa May has defended her refusal to guarantee the rights of three million EU citizens after Brexit, insisting British ex-pats would have been left "high and dry".
The Prime Minister came out fighting amid growing criticism of her stance that the guarantee can only be given if other EU countries also promise to act.
This week, it was reported that German chancellor Angela Merkel rebuffed Ms May's plea for an early agreement on reciprocal rights when they met in Berlin on 18 November.
And European Council president Donald Tusk scornfully rejected a plea from 80 British MPs to intervene to end the deadlock – dismissing their call as having "nothing to do with reality".
In a letter, Mr Tusk insisted that the issue could only be addressed once withdrawal talks begin, after the Article 50 notice period is triggered next year.
In the Commons, the Prime Minister hit back, telling MPs the response proved she was correct to resist the pressure to give a unilateral guarantee.
She told MPs: "I think it is right that we want to give reassurance to British citizens living in the EU and to EU citizens living here in the UK.
"But I think the reaction that we have seen shows why it was absolutely right for us not to do what the Labour Party wanted us to do, which was to simply give away the guarantee for rights of EU citizens here in the UK, because, as we have seen, that would have left UK citizens in Europe high and dry."
The comments – in response to Tory MPs who accused EU figures of "standing in the way" of a deal – mark a further ratcheting up of tensions with Brussels over the issue.
Even some pro-Brexit supporters fear the tough stance of EU leaders bodes ill for Britain's hopes of getting what it wants in the wider negotiations to follow.
However, a senior MEP indicated that the question of reciprocal rights could be dealt with early in the two-year process triggered by Article 50.
Paulo Rangel, the Portuguese vice-president of the European People's Party grouping in the European Parliament, told the BBC's Daily Politics programme: "I believe some chapters – including probably this one, which is probably not so difficult as the others – can be decided before the final agreement or even before a transitional agreement."
The letter, from 81 mostly Conservative MPs and peers, called for a speedy resolution and pointed the finger at EU Brexit negotiators for holding up a deal.
It said members of the European Commission appeared "worryingly indifferent" to the needs of British and EU citizens and called for discussions to "move forward quickly".
"People are not bargaining chips," it said. "Human beings are not cards to be traded 'tit for tat' in a political playground."
In response, Mr Tusk said it was the Brexit vote – not the stance taken by EU negotiators – that had created "anxiety and uncertainty".
The best way to "dispel the fears and doubts of all the citizens concerned" was to trigger Article 50, which begins a two-year negotiation process.
Join our new commenting forum
Join thought-provoking conversations, follow other Independent readers and see their replies