Theresa May refuses to rule out fresh vote on Syria airstrikes after general election
'When I look at the decisions I'll be taking in terms of defence and foreign policy, there is one thing that will drive those decisions, and that is they will be taken in the British national interest,' the Prime Minister added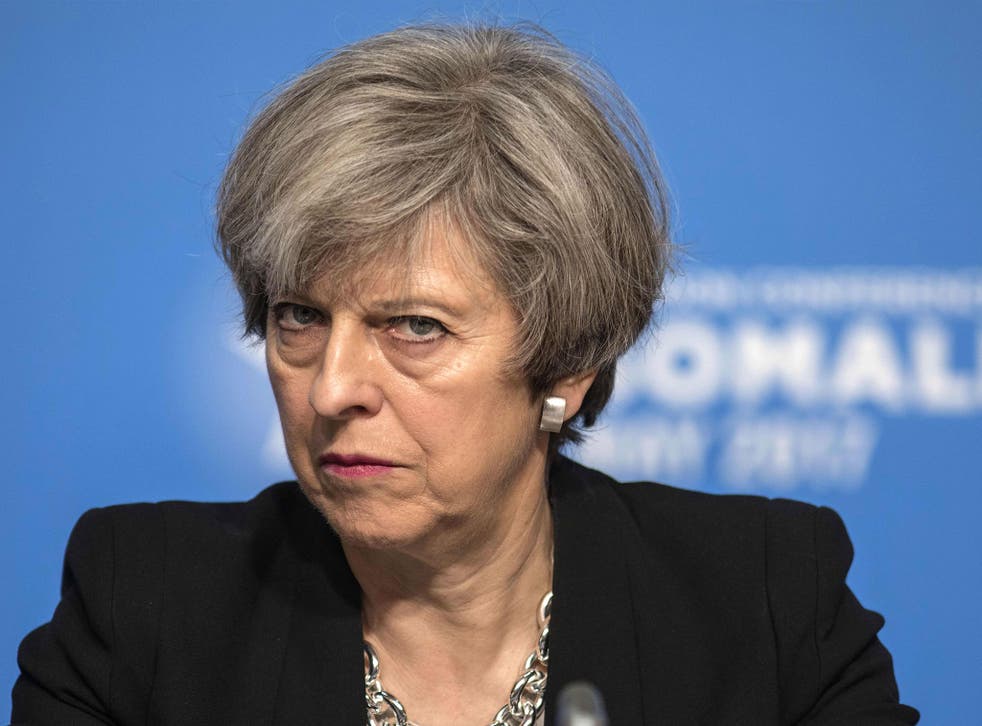 Theresa May has refused to rule out a fresh vote in the Commons after the general election to authorise new air strikes in Syria alongside Donald Trump's US administration.
Asked by the BBC during a campaign rally in the north-east whether she would rule out having a prior-entry vote, the Prime Minister replied: "As you know the United Kingdom is part of a coalition that is operating in Syria and Iraq with the United States and other countries too, to ensure that we acting to defeat Daesh [another name for Isis].
"But also working not just in that action but diplomatically to ensure others that we can see a stable Syria for the future and a political transition for Syria away from Assad.
"When I look at the decisions I'll be taking in terms of defence and foreign policy, there is one thing that will drive those decisions, and that is they will be taken in the British national interest."
It comes after the Labour leader Jeremy Corbyn earlier on Friday accused the Prime Minister of "pandering" to the "erratic" presidency of Mr Trump in terms of foreign and defence policy. He added: "Waiting to see which way the wind blows in Washington isn't strong leadership."
Boris Johnson, the Foreign Secretary, has previously indicated that the British Government could bypass the Commons and join Mr Trump's military efforts in the war-ravaged region if asked by the US administration. Speaking last month, Mr Johnson said it would be "very difficult to say no" if the US asked the UK to join its efforts against Bashar al-Assad's dictatorial regime in response to another chemical attack.
Ms May also used the event to deride Labour's top team after a draft of the party's manifesto was leaked on Wednesday evening.
She said: "He says he wants to change Britain – and that's true. But what we have learned in this campaign is that he wants to change it into the 1970s.
"In just three weeks Labour have taken us back 40 years – or maybe 400 years according to Diane Abbott."
In a series of barbed comments aimed at the shadow Home Secretary – who struggled in a radio interview over the cost of her policy on police recruitment – Ms May said: "Labour cannot add up.
"And so far in this campaign they have retreated into ideological fantasy. They have shown during this campaign that they cannot be trusted."
Register for free to continue reading
Registration is a free and easy way to support our truly independent journalism
By registering, you will also enjoy limited access to Premium articles, exclusive newsletters, commenting, and virtual events with our leading journalists
Already have an account? sign in
Register for free to continue reading
Registration is a free and easy way to support our truly independent journalism
By registering, you will also enjoy limited access to Premium articles, exclusive newsletters, commenting, and virtual events with our leading journalists
Already have an account? sign in
Join our new commenting forum
Join thought-provoking conversations, follow other Independent readers and see their replies