Theresa May urged to calm 'chilling' backlash following High Court ruling over Brexit
MPs describe media tirade against the court decision as 'outrageous' and 'inciting hatred'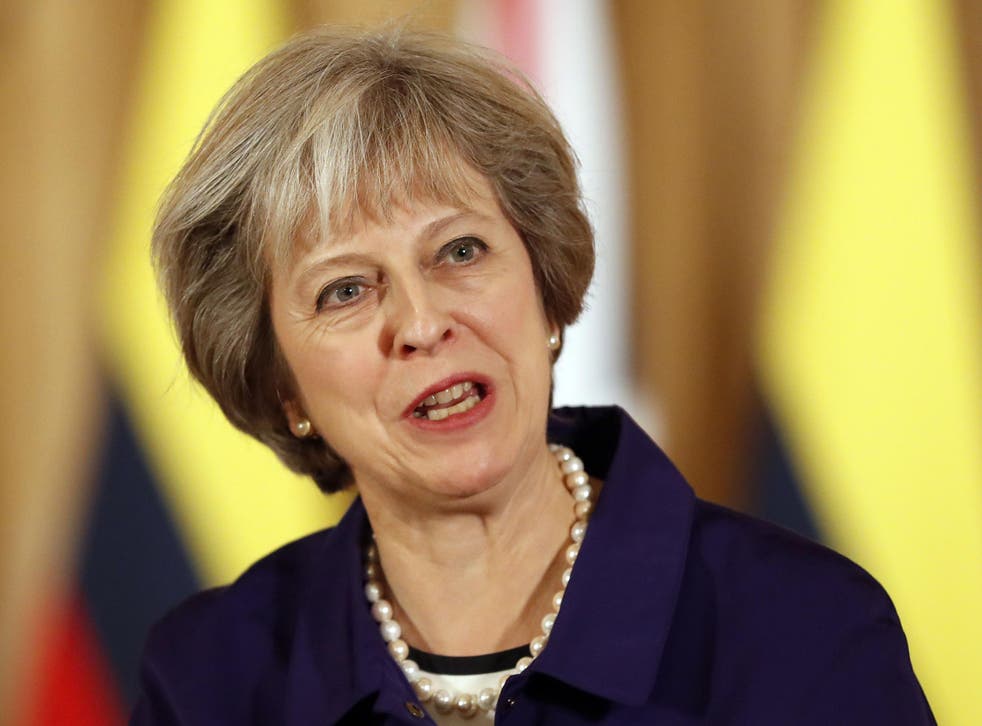 Conservative MPs have called on the Prime Minister to take action in order to calm the backlash sparked by the controversial High Court ruling on the process for leaving the European Union.
A number of politicians have said Theresa May must "make clear" that the independence of the judiciary was fundamental to democracy, describing the media tirade against the court decision as "chilling and outrageous" and "inciting hatred".
Three High Court Justices were subject to what one MP called a number of "hysterical headlines" from newspapers on Friday after they ruled that the Government would be acting unlawfully if it tried to start EU negotiations without a parliamentary vote.
Bob Neill, the Conservative chairman of the justice select committee, said the attacks were "threatening the independence of our judiciary" and had "no place in a civilised land".
Mr Neill said: "Some of the things which have been said about the court's judgment by politicians have been utterly disgraceful.
"All ministers from the Prime Minister down must now make clear that the independence of the judiciary is fundamental to our democracy. You have to respect that even if you think they have got a decision wrong."
Former attorney general Dominic Grieve called the attacks "chilling and outrageous" and "smacking of the fascist state", while Anna Soubry, former minister and Remain campaigner, said some media reports were "inciting hatred".
Ms Soubry told the Guardian: "I think we have to call this out and say 'not in my name'. It needs somebody like Boris Johnson to step up and speak out. He's our Foreign Secretary and he knows what the reaction of the rest of the world is as they look at our great country and are horrified.
"What message are we sending out to the rest of the world? Probably that this nation is in grave danger of losing the plot - and I think we might have done".
The Justice Secretary Liz Truss has also come under fire for failing to defend the integrity of the judiciary after judges were branded "enemies of the people" by Brexiteers.
Richard Burgon, Labour's shadow justice minister, said it was Ms Truss's job to defend the integrity of the judiciary. "Respecting the EU Referendum result is the right and democratic thing to do. Strong views were expressed by both sides," he said.
"Judges in the High Court are there to interpret the law regardless of their personal views and that it what they have done."
Brexit Concerns

Show all 26
Since the backlash after the court ruling a Conservative MP and supporter of the Leave campaign has resigned with immediate effect, citing "irreconcilable policy differences" with the Prime Minister.
Stephen Phillips QC, the MP for Sleaford and North Hykeham, said he could no longer represent his constituents because of Ms May's policy direction since she came to office, reportedly telling friends his party had become "Ukip-lite".
Register for free to continue reading
Registration is a free and easy way to support our truly independent journalism
By registering, you will also enjoy limited access to Premium articles, exclusive newsletters, commenting, and virtual events with our leading journalists
Already have an account? sign in
Register for free to continue reading
Registration is a free and easy way to support our truly independent journalism
By registering, you will also enjoy limited access to Premium articles, exclusive newsletters, commenting, and virtual events with our leading journalists
Already have an account? sign in
Join our new commenting forum
Join thought-provoking conversations, follow other Independent readers and see their replies