Theresa May invites the Tory 'mutineers' trying to soften her Brexit stance into Downing Street for peace talks
Exclusive: The Prime Minister will likely discuss her most recent Brexit speech and a forthcoming potential Commons clash with the MPs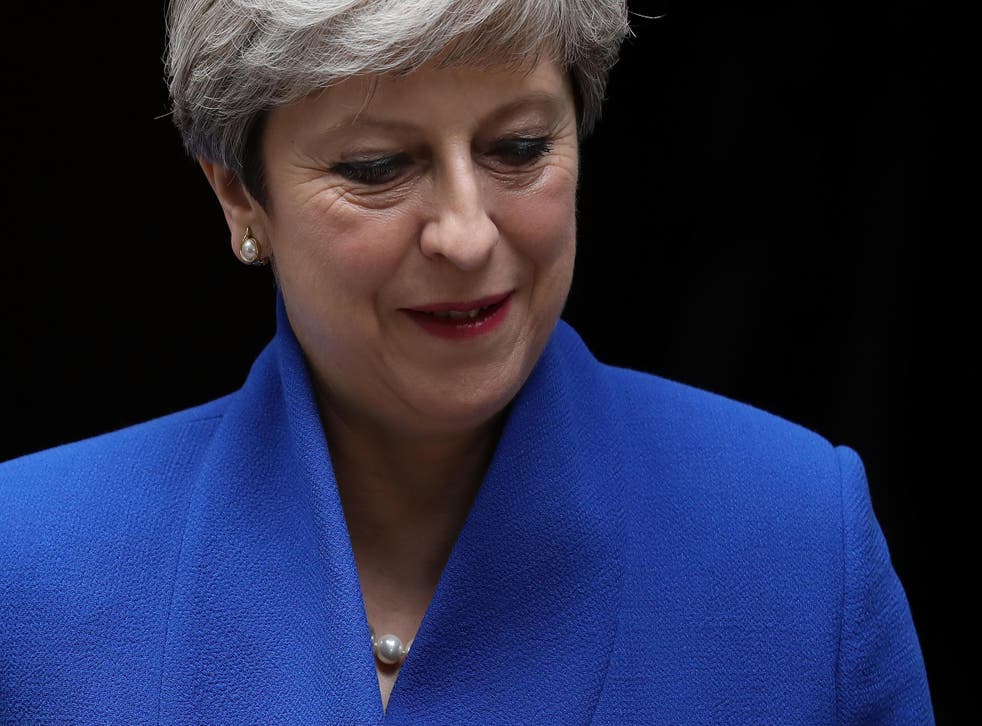 Theresa May has invited Conservative MPs who are trying to soften her stance on Brexit into Downing Street for peace talks this evening.
The Independent understands around a dozen backbench MPs including key figures who have sought to change Ms May's position have been given the opportunity to speak with her.
It comes after a keynote speech last week was publicly welcomed by MPs from both sides of the Brexit debate in the Conservatives, but with underlying tensions continuing to strain party.
Ms May still faces a major challenge to her authority from a rebel amendment which seeks to force her to keep the UK in a customs union with the EU after Brexit.
One backbencher told The Independent: "The 'mutineers' have been invited in to have a chat with the Prime Minister.
"The speech went some way to lowering the heat for now, but they clearly still have a lot of concerns about what is happening.
"Anna Soubry's amendment to the Trade Bill is obviously causing some concern."
Theresa May calls her Brexit plan 'practically-based' and therefore 'credible'
Broxtowe MP Ms Soubry's amendment could well be supported by the Labour party, raising the prospect of Ms May suffering a major Commons defeat and potentially having her hands tied in negotiations with Brussels.
The next stage of the Bill is yet to be scheduled by the Conservatives, with whips attempting to quell any rebellion ahead of allowing the amendment to go to a vote.
A Downing Street spokesman said they would not comment on private meetings, but underlined that the Prime Minister welcomes the opinion of all her MPs.
She appeared before the Commons on Monday to reiterate Brexit commitments which she outlined in her speech on Friday.
Repeating words from her speech in the chamber, Ms May said: "We cannot escape the complexity of the task ahead."
The biggest issues facing UK on leaving EU

Show all 8
She went on: "We must build a new and lasting relationship while preparing for every scenario. But with pragmatism, calm and patient discussion, I am confident we can set an example to the world.
"Yes, there will be ups and downs over the months ahead, but we will not be buffeted by the demands to talk tough or threaten or walk out – and we will not give in to the counsels of despair that this simply cannot be done, for this is in both the UK's and EU's interests."
The shift in her rhetoric from the days of "Brexit means Brexit" to a more realistic tone, was welcomed by those MPs on her own benches who feared the UK was veering towards a hard Brexit.
But they continue to harbour concerns that the approach she is setting out may be so complex as to be unfeasible and too costly to achieve, let alone persuade the EU of.
Ex-attorney General Dominic Grieve said afterwards: "It highlights the enormous complexity of what's being undertaken even after we've persuaded our EU partners to accept it."
Join our new commenting forum
Join thought-provoking conversations, follow other Independent readers and see their replies