Tory rebels vow to force Theresa May to reveal 'secret tainted money' being sheltered in UK tax havens
Around 20 Conservatives are expected to defy the prime minister to require British overseas territories to introduce transparency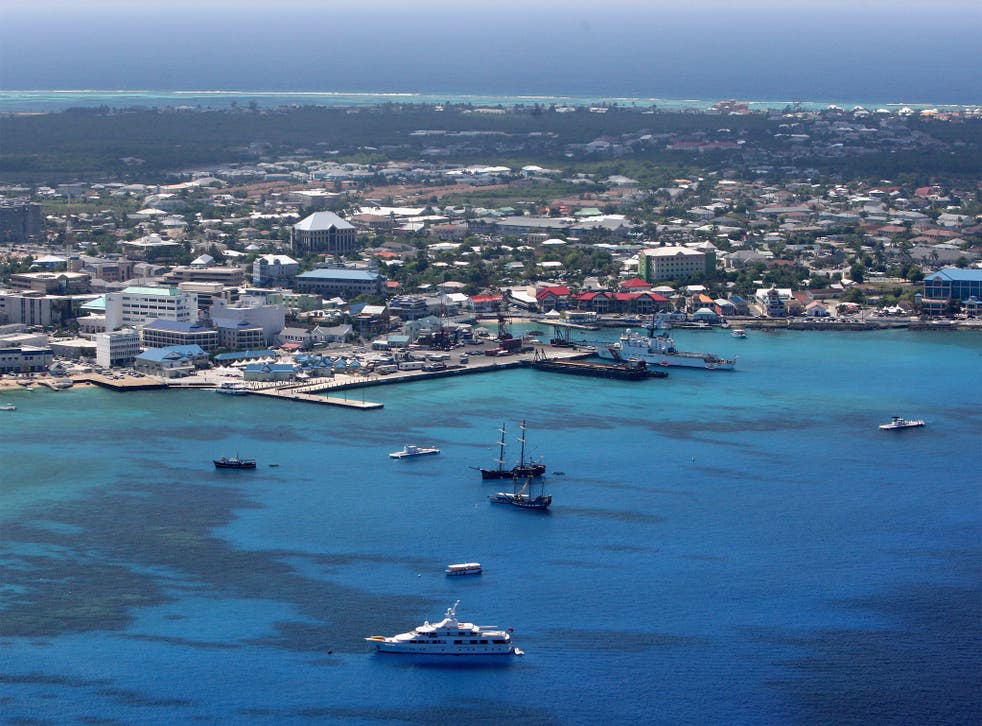 Tory rebels have vowed to force Theresa May to crack down on dirty money being sheltered in UK tax havens, after an attempt to head off the revolt fell flat.
The MPs plan to force overseas territories, such as the British Virgin Islands and Cayman Islands, to reveal the identities of the global super-rich hiding their funds in those jurisdictions.
Campaigners say the secrecy allows money laundering - including by corrupt Russian oligarchs brought into focus by the poisoning of the former Russian spy Sergei Skripal, in Salisbury.
Britain has introduced an open, public register of beneficial ownership, to reveal who owns assets held in often-complex shell companies, but the overseas territories refused the move.
In a bid to stave off likely defeat in the Commons later today on the Sanctions Bill, the Foreign Office pledged to work internationally to introduce public registers "as the global standard by 2023".
But Andrew Mitchell, the former Conservative International Development Secretary leading the revolt, said the move changed nothing and that his challenge would go ahead.
He told The Independent: "It's now time to staunch the illicit flow of secret tainted money and make clear we will not allow it under our flag."
Mr Mitchell said around 20 Tories would vote with him, to force British overseas territories and crown dependencies to introduce transparency by the end of 2020.
UK news in pictures

Show all 50
In alliance with Labour and the other Opposition parties, that would be comfortably enough to defeat the government.
Mr Mitchell urged the prime minister to give way, adding: "The government continues to listen to our case and hope they will now agree to accept our amendment in full "
Among the senior Tories who have promised to rebel are Ken Clarke, Nicky Morgan, Stephen Crabb, Crispin Blunt, Anna Soubry, Tom Tugendhat and Sarah Wollaston.
The government had hoped to satisfy MPs by agreeing to demands for a "Magnitsky amendment", following countries such as the US and Canada in targeting people accused of human rights abuses with visa bans.
But the Foreign Office has resisted pressure to go further, insisting it cannot dictate to other elected governments in the overseas territories.
However, critics of that stance point out that Britain has imposed its will before, in abolishing capital punishment for example.
Margaret Hodge, a Labour MP who has joined forces with Mr Mitchell, urged the government to accept the "simple measure".
She told the BBC: "We would know who owns what and where and we would be able to follow the money. We would be able to root out corruption and crime.
"In the last 10 years, £68bn flowed out of Russia into the overseas territories because they are secret jurisdictions. That is seven times as much money as has come into the UK.
"This secrecy allows you to hide your money and then transfer it, if it is corruptly secured, into the legal system by doing things like buying properties."
Join our new commenting forum
Join thought-provoking conversations, follow other Independent readers and see their replies