Theresa May warned free trade Brexit deal without cutting immigration is 'pie in the sky'
The EU's 'four freedoms', on movement of goods, capital, services and people were agreed in 1993. Access to the single market is dependent on accepting all four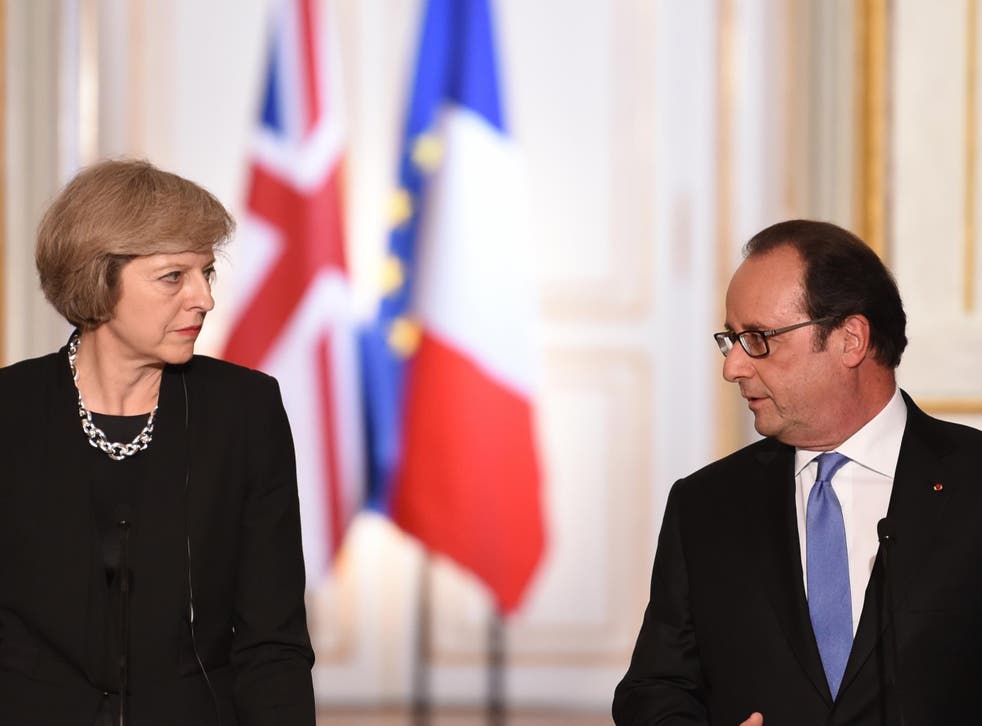 It is "pie in the sky" for Theresa May to expect a free trade deal with Europe while also restricting immigration, a French political adviser has warned.
Pascal Lamy, former director general of the World Trade Organisation, said it is "absolutely obvious" the UK will not have "the same easy access to the EU single market" outside the EU.
The former chief of staff to Jacques Delors, who spearheaded the EU's move towards deeper political and monetary union, said the notion of Britain having access to the single market in the same way as Norway without free movement of labour and an annual payment to the EU fund was "pie in the sky", the Evening Standard reports.
Brexit reactions – in pictures

Show all 10
He also suggested "there will be tariffs on British goods coming into Europe" following Brexit, while Europe would still have free access to the British market.
On Thursday, the Prime Minister met with French President Francois Hollande in Paris, where he emphasised that triggering Article 50 as soon as possible would be in Europe's best interest, saying "uncertainty is the greatest danger".
Mr Hollande also told Ms May that there can be no access to the EU single market without allowing free movement of people.
At the first meeting between the two leaders, Mr Hollande could not have been more unambiguous on the single subject that will define the complex negotiations to take place between the UK and the EU over the coming years.
"[Free movement] is the most crucial point," he said.
The EU's "four freedoms", on movement of goods, capital, services and people were agreed in 1993. Access to the single market is dependent on accepting all four. Non-EU countries with access to the single market, such as Norway, have to abide by them too.
Hollande Says UK 'Must Accept EU Conditions' for Market Access
To date, no non-EU member nation has been able to secure a trade agreement with access to the single market that includes financial services.
Mr Lamy, who called Britain's Brexit vote a "bad day for the European dream", previously emphasised this point while speaking to BBC's Newsnight. He said: "You don't get free access free, you get free access for a price."
"We have a European economic space with countries like Norway… like Switzerland, but this is not free of charge. They pay, and that's something that you cannot hide to the British public."
On Wednesday, the German Chancellor Angela Merkel told Ms May that Britain should "take your time" over deciding when to invoke Article 50 and formally begin the two year process of leaving European Union.
Register for free to continue reading
Registration is a free and easy way to support our truly independent journalism
By registering, you will also enjoy limited access to Premium articles, exclusive newsletters, commenting, and virtual events with our leading journalists
Already have an account? sign in
Register for free to continue reading
Registration is a free and easy way to support our truly independent journalism
By registering, you will also enjoy limited access to Premium articles, exclusive newsletters, commenting, and virtual events with our leading journalists
Already have an account? sign in
Join our new commenting forum
Join thought-provoking conversations, follow other Independent readers and see their replies