Theresa May's general election disaster all down to her calamitous campaign, Ashcroft poll reveals
Most Labour voters cared about public services more than Brexit, poll shows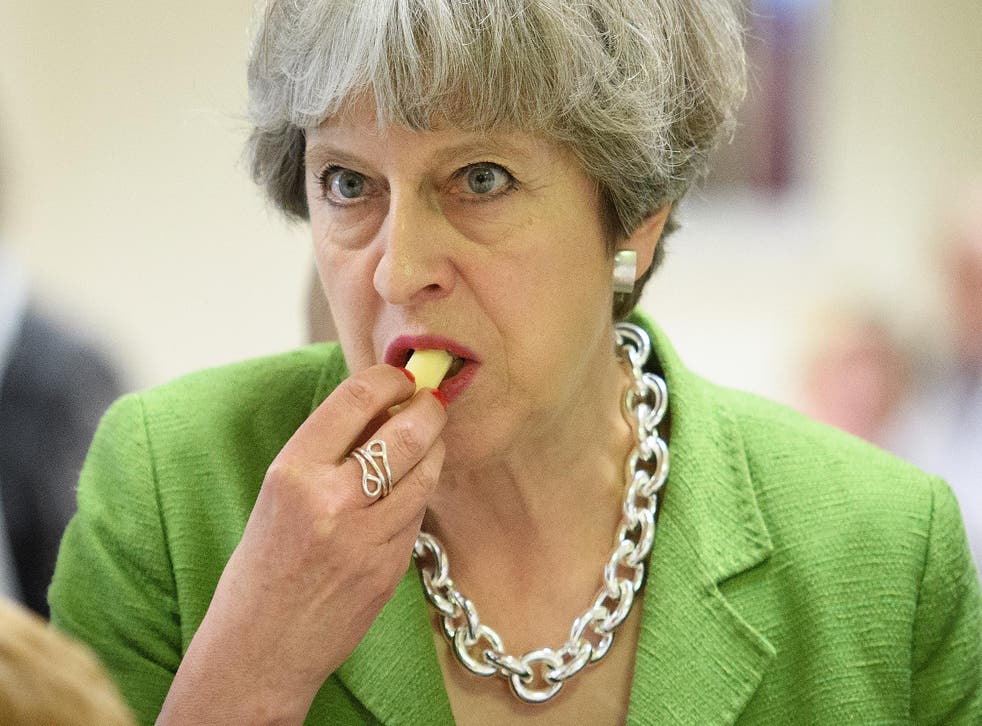 The critical damage Theresa May wreaked on her chances of winning the election during a disastrous campaign has been laid bare in a poll published by a senior Conservative donor.
A survey by long-standing Tory supporter Lord Michael Ashcroft on 8 June revealed huge numbers of people who voted Labour only made up their minds to do so in the last weeks and days beforehand.
The Prime Minister's campaign was widely criticised for not engaging with voters and stumbling on key issues.
General Election 2017: The final results
Ms May said she called the crucial general election in order to strengthen her hand in the Brexit negotiations but her party lost seats and failed to reach a majority. The Conservatives are in talks with the Democratic Unionist Party to form a minority government.
Now, the survey has revealed that 26 per cent of Labour voters committed to the party in "the last few days".
And 57 per cent of those who backed Jeremy Corbyn's party said they made their decision in the last month – indicating the poorly regarded Conservative campaign was a factor in their decision.
In contrast, Conservative voters were more likely to know from the outset which way they were voting, Lord Ashcroft said.
Among other things, Theresa May was criticised for speaking with the public, unlike Mr Corbyn.
She also declined to take part in TV debates, which was also regarded as damaging. Mr Corbyn took advantage by agreeing to a debate at the last minute - leaving her with a Hobson's choice of either looking too scared to join him or as though she was responding to his instructions. In the end she chose the former.
But her biggest single mistake is seen as the social care fiasco, which affected elderly homeowners – usually a solid Tory support base.
The survey also showed voters for Labour, the Liberal Democrats and the SNP said they mostly did so because they trusted the motives of the party, and also because they preferred that party's promises.
General Election 2017: Big beasts who lost their seats

Show all 7
But Tory voters thought their party would do a better job of negotiating Brexit and believed Theresa May would be the best Prime Minister.
Conservative supporters also said Brexit had been the most important factor in their decision, as did Liberal Democrat voters.
Labour voters were more likely to be concerned about the NHS and spending cuts – only eight per cent said Brexit was the most important factor in their vote.
Join our new commenting forum
Join thought-provoking conversations, follow other Independent readers and see their replies