Tim Farron: Leading contender to replace Nick Clegg fronted a rock band in 1980s
It could have been a very different rise to fame if his three-piece had not been written off 'as a fourth rate New Order' three decades ago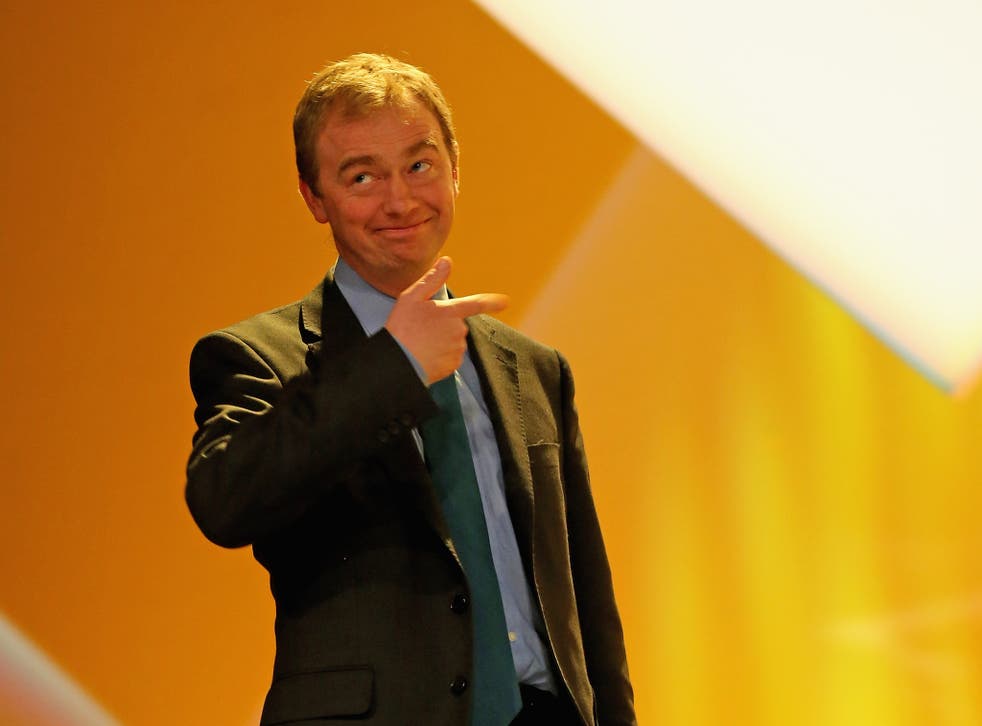 Tim Farron is the leading contender to replace Nick Clegg as the new front of the Liberal Democrats but yesterday he revealed he fronted a rock band in the 1980s.
It could have been a very different rise to fame for one of the few remaining Lib Dem MPs if his three-piece had not been written off "as a fourth rate New Order" three decades ago.
And he has left would-be fans in the dark over the true identity of the band, refusing to reveal the name of the band but teasing fans by simply saying: "you can find it on YouTube".
The collapse of the Lib Dems at the election was so severe that Mr Farron could just about assemble the party's remaining eight MPs to form the party's very own boy-band – all are male, but they are also a bit too grey and old to attract that all-important teenage girl audience.
Mr Farron's revelation of his musical past – in an interview with the Huffington Post – may be a bid to counter the increasingly heavy-weight pop-star backing enjoyed by his only leadership rival, Norman Lamb.
Former N-Dubz rapper Dappy publicly endorsed Mr Lamb, urging his Twitter followers to back the former care minister to "help put power back in the hands of individuals".
The pop-star repaid the support Mr Lamb showed his fellow rapper Tinchy Strider, with the Lib Dem MP re-mortgaging his house to help his son launch the musician's career.
Mr Lamb's celebrity endorsement does not stop there. Boxer Frank Bruno has also backed his leadership bid due to his campaigning on mental health issues during his time in office.
Mr Farron, a self-confessed "massive" Prefab Sprout fan, told the Huffington Post he had flirted with the idea of reviving his musical ambitions, revealing that one of his former band-mates recently sent him some new music they began work on new material, shall we say".
But with so much work ahead to rebuild the Lib Dems, it is unlikely Mr Farron will be spending too much time jamming during the next few years – whether or not he becomes the party's next leader.
Join our new commenting forum
Join thought-provoking conversations, follow other Independent readers and see their replies