This time next year Britain could be outside the EU as David Cameron clears the decks to hold referendum as early as next May
PM defies calls from Electoral Commission to avoid staging EU referendum on the same day as other UK elections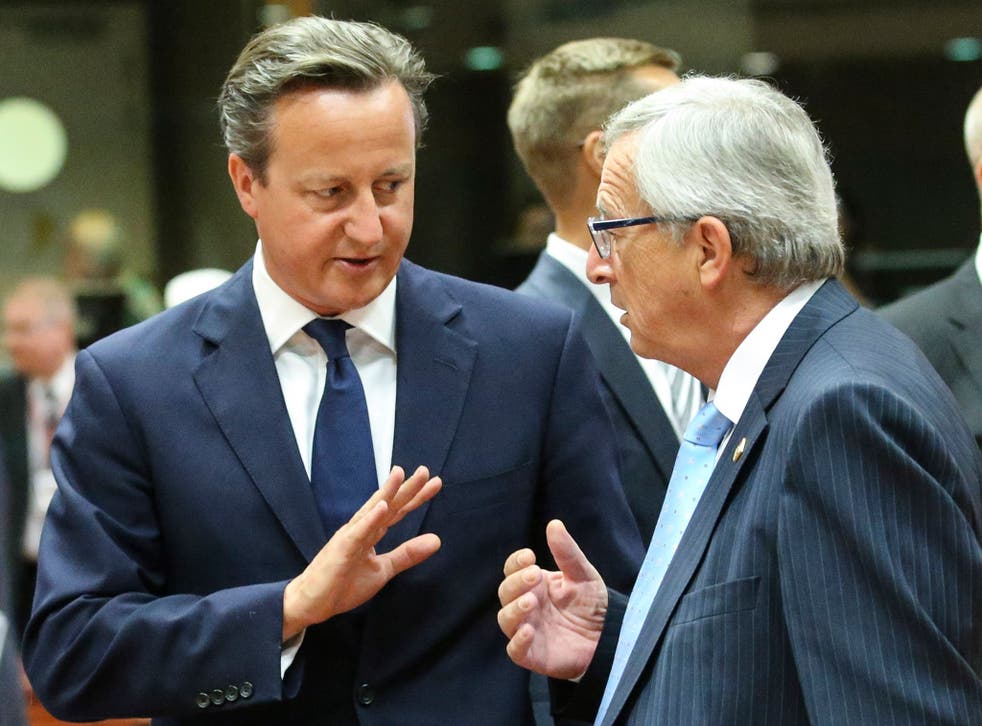 This time next year Britain could be outside the European Union after David Cameron cleared the way for an early referendum on Britain's membership of the 28-state bloc.
The wording of the EU Referendum Bill, which will be introduced to the House of Commons next week, allows the Government to stage the referendum on the same day as "any election", defying calls from the Electoral Commission to avoid holding the vote on the same day as other UK elections.
It means voters could be going to the polls to decide on the UK's membership of the EU on May 5 next year, the same day as local elections in England, elections to the Welsh Assembly and Scottish Parliament and the same day as Londoners choose their new mayor.
Conservative party whips have also informed the party's MPs that the referendum campaign could last just 16 weeks, according to reports in the Daily Mail.
It suggests Mr Cameron and George Osborne are keen to end the uncertainty caused by the referendum by staging a vote as early as possible and thereby exploiting the poorly organised 'Out' campaign, which is lagging behind in the polls and is struggling to find an influential figure that can persuade Britain to vote 'No'.
The Prime Minister wasted no time in kick-starting his drive to reform the EU after winning a majority at the election, embarking on a whistle-stop tour of European capitals last week in a bid to persuade his continental counterparts of the merits of his call for a renegotiated settlement for the UK.
He is all-too-aware of the financial uncertainty hanging over the country as businesses wait to find out whether Britain stays in the influential trading bloc.
Downing Street is privately hoping to secure a renegotiation settlement before Christmas - in time for the Prime Minister to announce the date of the referendum early next year - in time for a May vote.
Mr Cameron was given a boost by Angela Merkel, the German Chancellor, who said yesterday the EU could consider amending its treaties.
What does five more years of the Tories mean for Britain?

Show all 8
Treaty change is crucial to Mr Cameron's hopes of driving through substantial reforms, such as restricting EU migrants' access to benefits.
Join our new commenting forum
Join thought-provoking conversations, follow other Independent readers and see their replies