Tom Peck's Sketch: A dispiriting day for the Benn Watchers in the Reshuffle That Wasn't
Hilary Benn may or may not have lost his job, but he kept his cool.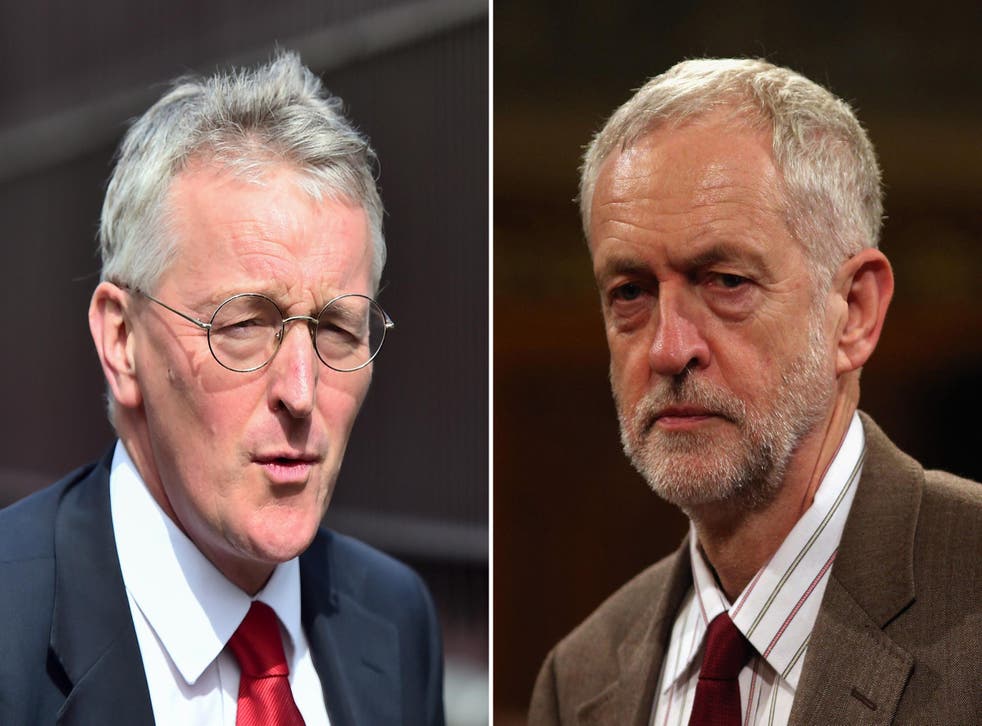 During the making of Planet Earth, a BBC wildlife photographer waited for 30 days in a mosquito filled hide in the New Guinea jungle just to capture the ten second long mating dance of the Superb Bird-of-Paradise.
Of course, none of us who did the same outside Jeremy Corbyn's office all afternoon and evening today expected Hilary Benn to emerge and lindy hop across a nearby branch with his face protruding from a three foot wide plume of feathers, but as he scurried out of a back exit and repeated the phrase "I am going back to my office" ten times there was an unavoidable sense that the Reshuffle That Wasn't had not been worth the wait.
Shuffling, as casino card dealers and others know, is a job that necessitates a degree of secrecy, and lady luck was again not dealing Jeremy Corbyn a favourable hand.
He had at least learnt from his mistakes. His virginal shuffle of the Labour deck in September had taken place in his Chief Whip's office just off Central Lobby, where he had the misfortune to find out too late that a number of journalists had had their ears pressed against the office door for the entirety of his lengthy phone conversations in which large numbers of MPs turned down his job offers.
This time, he at least had the sagacity to decamp to his own quarters, elsewhere on the parliamentary estate, and clear the entire floor of earwigging journalists, but there was nothing he could do to mitigate the fact that the lift by which he would spirit his secret visitors in and out is made of glass. Transparency is not always a good thing, and four hours of craning one's neck to attempt to positively identify the Shadow Foreign Secretary on the basis of the soles of his shoes in order to decide whether to intercept the lift as he may or may not be descending in it is a dispiriting business.
John McDonnell's staff generously deployed the oldest trick in the public relations handbook and went off to make tea for everyone. This only slightly backfired when it transpired they didn't have any milk, but on the McDonnell scale, black tea goes down as an unqualified success.
Apologies and congratulations in equal measure if you don't know what the following means, but sadly it must be recorded for history that for more than an hour on the afternoon on January 4th 2016, Barry Gardiner trended on Twitter.
It started when the Shadow Minister for Energy and Climate Change and former Regional Manager at a Slough-based paper merchants had the temerity to go up the stairs. His office happens to be directly below Mr Corbyn's, and it's possible the speculation that he may in fact have just been going to the toilet was not entirely ill informed, but when he came down the stairs again later, smiling, laughing, and crucially, 'failing to deny', that was enough. It was that sort of day.
Register for free to continue reading
Registration is a free and easy way to support our truly independent journalism
By registering, you will also enjoy limited access to Premium articles, exclusive newsletters, commenting, and virtual events with our leading journalists
Already have an account? sign in
Join our new commenting forum
Join thought-provoking conversations, follow other Independent readers and see their replies