Tom Waston condemns Labour supporters who hissed at BBC's Laura Kuenssberg
'I feel embarrassed that [Ms Kuenssberg] was hissed in the course of doing her job'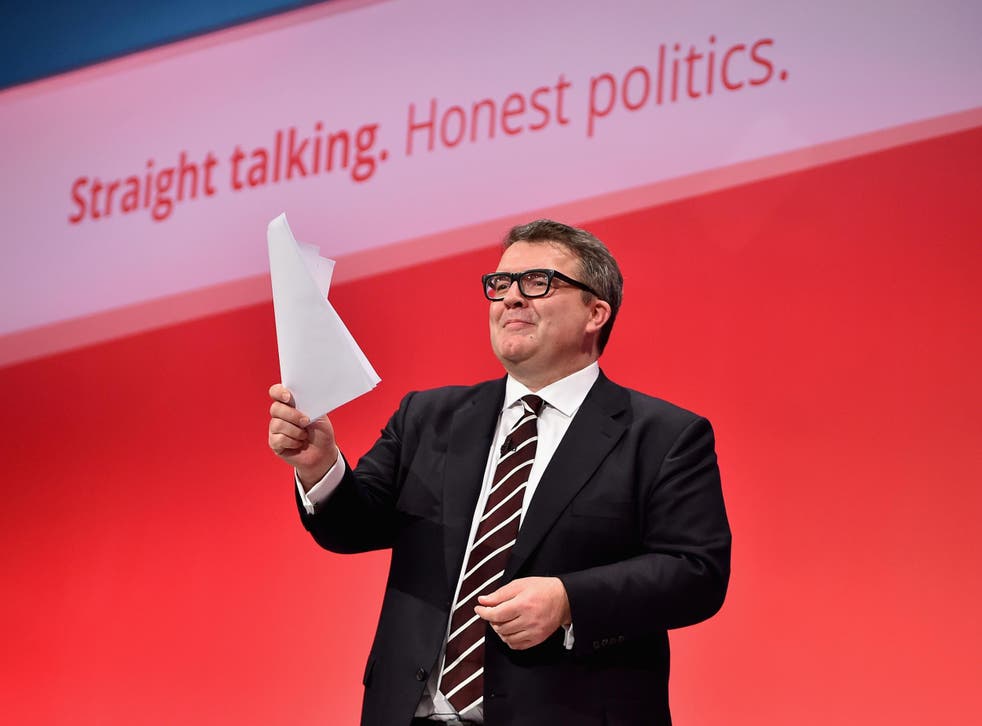 Labour's deputy leader Tom Watson has criticised party supporters who hissed at the BBC's political editor as she questioned Jeremy Corbyn, describing them as "rude" and "inappropriate".
Laura Kuenssberg was hissed and booed at by Jeremy Corbyn supporters as she asked the Labour leader a question after his speech on the EU referendum on Thursday.
Following the heckles, Ms Kuenssberg asked: "For Labour voters, what do you think is more important? Defending workers' rights or immigration and the impact on communities in this country?"
Writing on Twitter, Mr Watson condemned the jeering saying: "I feel embarrassed that [Ms Kuenssberg] was hissed in the course of doing her job. It was rude and inappropriate."
In reply to one Twitter user he added: "Hissing is not the answer and it undermined Jeremy's message.
"I understand people hold many views on how she does her job but... hissing at her because of those views is wrong."
Other Labour MPs shared Mr Watson's views, including Wes Streeting who responded: "Journalists are people doing their job. A party that stands up for workers' rights should not allow to be booed and hissed at. End of."
The incident comes after Mr Corbyn accused the BBC of bias and described the organisation as "obsessed with trying to discredit him", in a Vice News documentary.
He added: "There is not one story on any election anywhere in the UK that the BBC will not spin into a problem for me. It is obsessive beyond belief. They are obsessed with trying to damage the leadership of the Labour party."
After the event Ms Kuenssberg tweeted: "[Mr] Corbyn also mentioned the importance of free speech in his speech… just sayin."
The 39-year-old Scottish journalist is no stranger to being targeted by the Labour leader's supporters. A petition calling for her to be sacked for "biased" coverage of the May elections was signed by more than 35,000 people.
Register for free to continue reading
Registration is a free and easy way to support our truly independent journalism
By registering, you will also enjoy limited access to Premium articles, exclusive newsletters, commenting, and virtual events with our leading journalists
Already have an account? sign in
Register for free to continue reading
Registration is a free and easy way to support our truly independent journalism
By registering, you will also enjoy limited access to Premium articles, exclusive newsletters, commenting, and virtual events with our leading journalists
Already have an account? sign in
Join our new commenting forum
Join thought-provoking conversations, follow other Independent readers and see their replies