Tony Blair urges all pro-EU MPs to defy leaders and start arguing to halt Brexit
'Find the leadership within yourself to say to people there is a different and better way'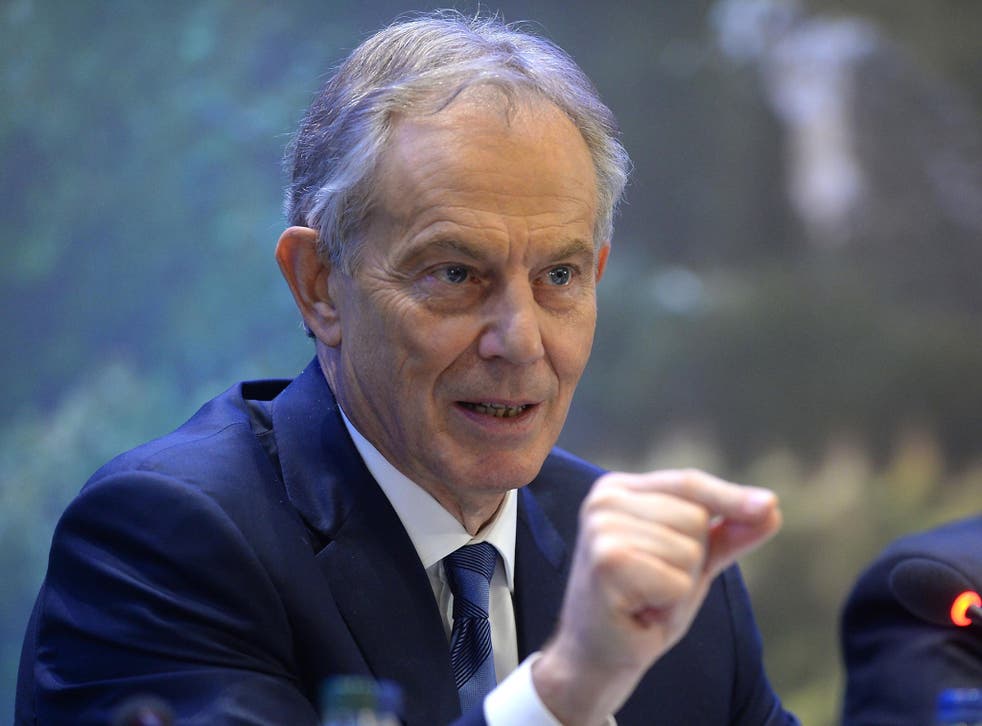 Tony Blair has urged pro-EU MPs of all parties to defy their leaders and start campaigning publicly to halt Brexit.
The former prime minister urged MPs to recognise that EU withdrawal was in a "different category from the normal decision where you obey the party whip".
"This is a decision that really changes the destiny of this country for generations," Mr Blair said.
"At least try to explain that to the country. Find the leadership within yourself to say to people there is a different and better way."
Mr Blair said he accepted Brexit would "go forward" if the public did not change its mind – but insisted a rethink was possible if pro-EU politicians were brave enough to "argue for it".
"If we who are in politics, either in Parliament or outside of Parliament, put this case to people, maybe they will listen," he told the BBC's Andrew Marr Show.
The former Labour leader spoke out after calling for tough new rules to allow Britain to curb EU immigration without leaving the bloc.
He admitted open borders were no longer appropriate, putting his name to a report calling for tighter domestic controls and negotiated restrictions to free movement rules within the EU.
This would fulfil the will of the people expressed in last year's Brexit vote while allowing Britain to stay in the EU, Mr Blair argued.
Asked whose side he was on, given his close ties to EU leaders, he replied: "I'm always on the side of Britain, but the question is what's in the British interest?"
But veteran pro-EU Conservative Ken Clarke said it was "hopeless" to believe the UK could yet stay in the EU.
He told Sky News's Sunday with Niall Paterson: "Tony still thinks we can stay in the EU.
"I think the mood in the country is it's hopeless to expect that. What we now need to address is the practical consequences of what is our new relationship."
Mr Clarke said it was better to concentrate on securing a transition period of "two, three, four years", to prevent the worst economic damage from Brexit.
And Sir Michael Fallon, the Defence Secretary, dismissed Mr Blair's comments, telling Marr: "It's a bit late now, this epiphany, I'm not sure where he's been – well we know where he's been, he's being travelling the world.
"The country has taken it's decision, we're leaving the European Union now, and that means freedom of movement has to end whether we like it or not."
Sir Michael added: "Tony Blair has got to get over it and we've got to get a smooth and successful exit from the union."
Register for free to continue reading
Registration is a free and easy way to support our truly independent journalism
By registering, you will also enjoy limited access to Premium articles, exclusive newsletters, commenting, and virtual events with our leading journalists
Already have an account? sign in
Register for free to continue reading
Registration is a free and easy way to support our truly independent journalism
By registering, you will also enjoy limited access to Premium articles, exclusive newsletters, commenting, and virtual events with our leading journalists
Already have an account? sign in
Join our new commenting forum
Join thought-provoking conversations, follow other Independent readers and see their replies