Labour vote would sink even further if Tony Blair returned as leader, poll finds
Voters would desert the party for the Greens and Liberal Democrats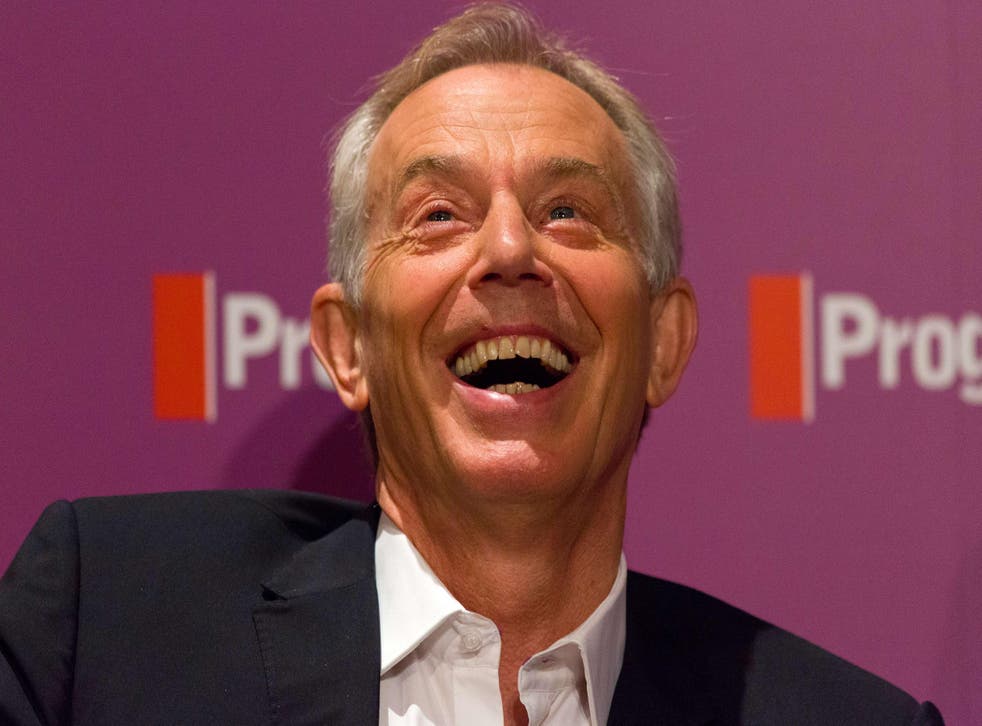 Labour's vote share would plummet to new depths if Tony Blair returned as leader of the party, new polling has found.
In an interview this week the former Prime Minister said his political future was an "open question" just weeks after announcing he was winding up some of his businesses.
A YouGov survey found Labour's vote share would fall from 21 per cent under Jeremy Corbyn to just 15 per cent were Mr Blair were to return as leader.
Most of the lost voters would flee to the Green Party and Liberal Democrats, though this would be partially compensated for by a small number of non-voters returning to Labour.
The Tories would be left with double Labour's vote share under Mr Blair's leadership, according to the polling. The headline figures are lower than most usual voting intention figures because they are a proportion of all potential voters rather than people who say they will definitely vote.
The poll dampens any suggestion Mr Blair might return to the political front line – as continental politicians such as his contemporary Nicolas Sarkozy is planning to do in France.
Some figures around Mr Blair have called for Labour to adopt a political approach similar to that advocated by the former PM, even if he is himself not personally involved.
UK news in pictures

Show all 50
"There's a limit to what I want to say about my own position at this moment. All I can say is that this is where politics is at," Mr Blair told Esquire magazine when asked if he could make a political comeback. "Do I feel strongly about it? Yes, I do. Am I very motivated by that? Yes. Where do I go from here? What exactly do I do? That's an open question."
Mr Blair stepped down as Prime Minister in 2007 after having won the 1997, 2001, and 2005 general elections. He was replaced by Gordon Brown, who lost the 2010 election.
Join our new commenting forum
Join thought-provoking conversations, follow other Independent readers and see their replies