Tories abandon promise of early vote on hunting
Anti-hunt lobby scents first blood as officials admit there will be no repeal next year
Matt Chorley
,
Jonathan Owen
Sunday 26 December 2010 01:00 Comments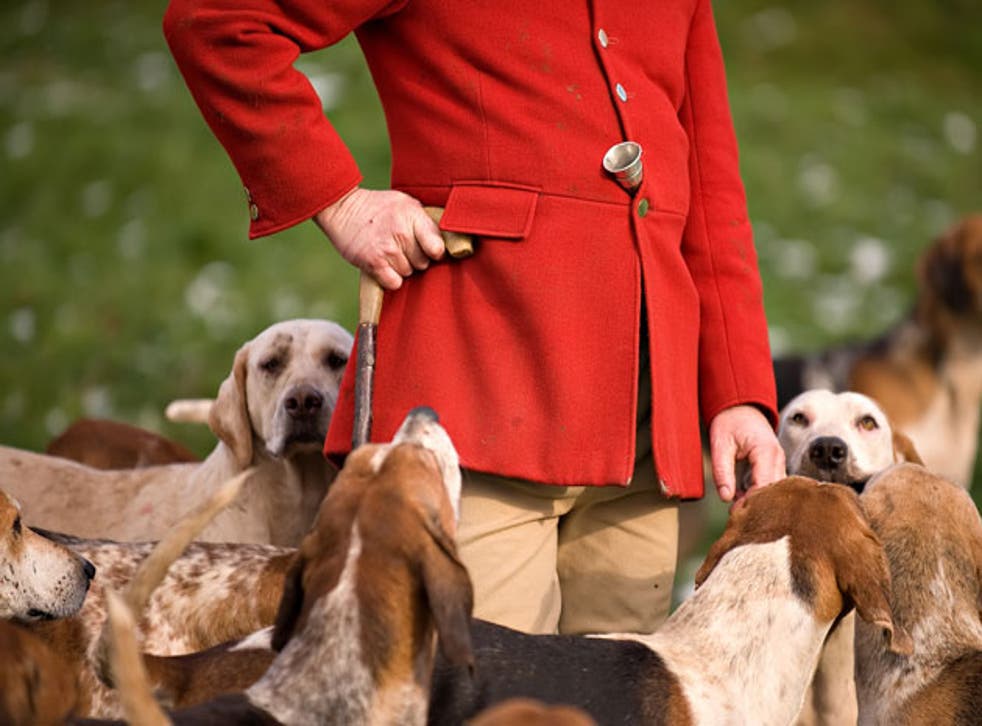 The Government is to shelve a promised vote on repealing the ban on foxhunting until 2012 at the earliest, in a move likely to dismay countryside campaigners as they attempt to set out for Boxing Day meetings.
David Cameron, a self-confessed "country boy", has condemned the 2005 ban on hunting with dogs as a "mistake" which intruded into part of rural life "where the criminal law shouldn't go". However, the Conservative election pledge to hold a free vote on repeal "early" after polling day has been abandoned, senior officials at the Department for Environment, Food and Rural Affairs admitted on Friday.
With major reforms of the health, education, and welfare systems being piloted through Parliament, no vote is expected in 2011. "There are many greater priorities facing the Government at the moment," said Jim Paice, the Agriculture Minister.
And deep divisions over the hunt ban remain within both Tory and Liberal Democrat ranks. Foreign Secretary William Hague has joined the PM in calling for the ban to be overturned and Liberal Democrat Nick Harvey, the Armed Forces Minister, has said the law is "flawed and needs re-visiting". But Transport Minister Norman Baker campaigned for the ban. Conservatives Against Fox Hunting, a recently-formed campaign group, claims more than "two-thirds of Conservative supporters and the vast majority of the country" oppose the repeal. Five new Tory MPs, including Caroline Dinenage, Mike Weatherley and Tracey Crouch, backed a statement issued today that: "This Government has far more important things to do than spending time on bringing back cruelty to animals for sport."
A minority of MPs – 253 out of 650 – are committed to repealing the Act, and 22 Conservative MPs are among more than 300 who would vote against repeal, according to the League Against Cruel Sports (Lacs).
The publicity machines of the pro- and anti-hunting movements swung into action ahead of Boxing Day, the biggest date in the hunting calendar. Hunts are traditionally not held on Sundays, so most are due to meet tomorrow, though in some areas snow and ice could make it hazardous. The Countryside Alliance produced a poll of more than 1,000 people, carried out by ORB, showing two-thirds of people agreeing that the hunting ban and the time enforcing it was not a good use of police resources.
Countryside Alliance chief executive Alice Barnard said: "The Hunting Act has wasted thousands of hours of police time and millions of pounds of taxpayers' money. When the law is debated and its failure and waste exposed, we are confident that the country and Parliament will support the arguments for getting rid of it."
Meanwhile, the majority of Britons remain opposed to repeal, according to another poll released today. The Ipsos Mori survey of almost 2,000 (1,988) people, conducted this month (3-9 Dec), shows that more than three-quarters (76 per cent) of those surveyed think fox hunting should remain illegal. The poll, commissioned by Lacs, found that only one in six (18 per cent) think it should be legalised.
And another survey released by the group reveals how foxhunters rank bottom on trustworthiness, when compared to professions such as car dealers, bankers and estate agents. According to the poll of more than 2,100 people, conducted by YouGov this month (8-10 Dec), just 3 per cent of respondents said they trusted fox hunts to regulate themselves "a great deal", whereas 40 per cent said they did not trust them at all. And almost two-thirds (61 per cent) said they would not support plans for hunting to be made legal again if it were subject to regulation.
Douglas Batchelor, Lacs' chief executive, said: "The public don't want the clock turned back to cruelty," and added: "It's time the hunters got the message that it's game over."
But the Countryside Alliance shows no sign of giving up, condemning the hunt ban as "a useless and confusing, vindictive piece of legislation".
Figures released in October by the Ministry of Justice, showed a rise in convictions, with 57 people convicted for offences under the Hunting Act in 2009 – compared with 33 in 2008. But the vast majority of offences are unrelated to fox-hunting, claims the Countryside Alliance.
"More people have been convicted of hunting rats than chasing foxes," a spokesman said. "There are 300 hunts across the country, each hunt twice or three times a week – that's something like one prosecution for every 32,500 hunting days."
But Mr Batchelor accused hunters of being in "a collective state of condoned – and often deliberate – law breaking". In an attempt to increase prosecutions, campaigners are running training courses for police staff involved with enforcement of the Hunting Act.
Register for free to continue reading
Registration is a free and easy way to support our truly independent journalism
By registering, you will also enjoy limited access to Premium articles, exclusive newsletters, commenting, and virtual events with our leading journalists
Already have an account? sign in
Join our new commenting forum
Join thought-provoking conversations, follow other Independent readers and see their replies