The legacy of Farage: Tories divided over guarantee that EU citizens will not be deported
Theresa May has come under attack for refusing to face MPs on issue, as Nigel Farage is latest party leader to quit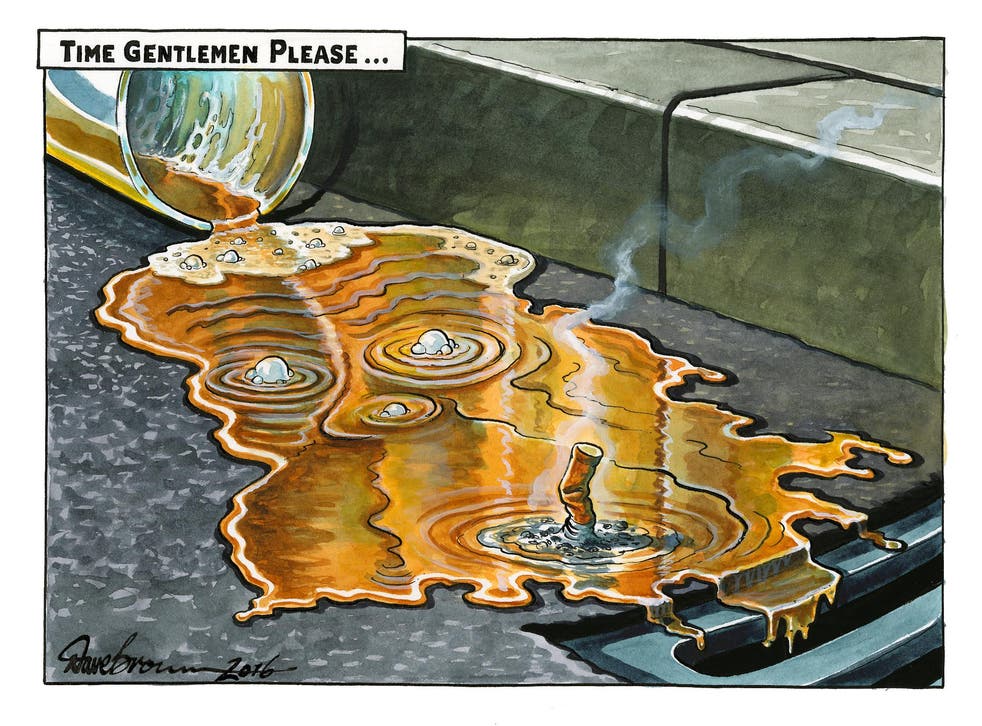 Theresa May's leadership bid has suffered a setback as Conservative MPs voiced alarm over her failure to guarantee the status of EU citizens living in the UK after Brexit.
The Home Secretary has said that the situation of EU citizens would be "part of the negotiation" with the EU and while insisting that there will be "no immediate change" to their status, the Government has been reluctant to make long-term assurances for fear of prompting a wave of "last minute" EU immigration ahead of the country's EU exit.
Senior Conservatives joined MPs from across the political spectrum in criticising the lack of long-term assurances today.
Former Cabinet minister Sir Eric Pickles said the Government needed to show "urgency" and give a clear message that EU citizens already resident in Britain were "wanted" in the long-term, while Treasury Committee chair Andrew Tyrie said it was "the only ethical position" to protect the rights of EU citizens, warning of economic consequences if uncertainty was allowed to persist up until the appointment of the new Prime Minister in September.
The favourites in the Tory leadership race

Show all 5
Mrs May's leadership rivals have capitalised on her stance by offering their own guarantees to EU citizens. Michael Gove, Liam Fox and Stephen Crabb have said their residency rights should be protected, while Andrea Leadsom, who has emerged as Ms May's nearest rival in the early stages of the conquest, said that EU citizens in Britain should not be used as "bargaining chips" in negotiations with Brussels.
Launching her leadership bid, Mrs Leadsom, who was a prominent figure in the Leave campaign, said that she wanted to take Britain out of the EU as quickly as possible, urging the Government to "get a grip, not have a period of uncertainty".
The energy minister, who has emerged as the "hard Brexit" candidate, was forced to deny she had any "allegiance" with Ukip, after winning the support of Arron Banks, one of the party's biggest donors. She has so far won the public backing of more than 30 MPs, including senior Eurosceptic figures Iain Duncan Smith and John Redwood.
Facing questions from MPs over the Home Secretary's stance, immigration minister James Brokenshire said that negotiations with the EU under the next Prime Minister would "reflect the immense contribution" made by EU citizens to British life, but offered no new guarantees on their long-term status.
5 of the worst things Nigel Farage has said about immigration
Mr Brokenshire was subjected to shouts of "Where's Theresa?" as he addressed the Commons.
Labour's shadow Home Secretary Andy Burnham, whose wife is a Dutch national, said that the issue touched upon his own family life. "To leave any uncertainty hanging over EU citizens' right to be here is tantamount to undermining family life in our country," he said, following an urgent question in the House of Commons from Labour Leave campaigner Gisela Stuart. "That does not strike me as a very prime ministerial thing to do."
Former Labour leader Ed Miliband said that "the forced deportation of millions of EU citizens" was "something that no sane or fair government would contemplate", while senior Conservatives including Foreign Affairs Committee chair Crispin Blunt and Health Committee chair Dr Sarah Wollaston also called for the Government to make clear assurances on EU citizens' long term rights.
Responding to MPs' concerns, Mr Brokenshire said: "EU nationals make an invaluable contribution to our economy, our society and our daily lives. They should be assured that, as the Prime Minister and Home Secretary have repeatedly said, there will be no immediate change in their status in the UK. The Prime Minister has been clear that decisions on issues relating to the UK's exit from the EU will be for a new PM. I'm therefore not in a position to make new policy announcements this afternoon."
Despite coming under pressure over her stance, Mrs May still has a commanding lead among Conservative MPs ahead of the first round of voting in the leadership election today. More than 110 MPs have publicly backed the Home Secretary, more than the four other candidates combined. The candidate with the least support among MPs will drop out of the race after voting tomorrow, with Liam Fox currently the favourite to lose out.
Mrs May secured the support of a number of MPs who had backed Boris Johnson before his dramatic withdrawal from the race last week. Environment Secretary Liz Truss and Braintree MP James Cleverly, a close ally of Mr Johnson, are among those now backing the Home Secretary.
Stephen Crabb, the Work and Pensions Secretary, who has won the backing of around 20 MPs, yesterday pledged to create a £100bn investment fund to stimulate the economy if he became Prime Minister, with the money acquired by the issuing of new government bonds.
Register for free to continue reading
Registration is a free and easy way to support our truly independent journalism
By registering, you will also enjoy limited access to Premium articles, exclusive newsletters, commenting, and virtual events with our leading journalists
Already have an account? sign in
Register for free to continue reading
Registration is a free and easy way to support our truly independent journalism
By registering, you will also enjoy limited access to Premium articles, exclusive newsletters, commenting, and virtual events with our leading journalists
Already have an account? sign in
Join our new commenting forum
Join thought-provoking conversations, follow other Independent readers and see their replies