Tories move to scrap child poverty target amid fears their policies will raise child poverty
The IFS says infant deprivation will rise for the first time in ten years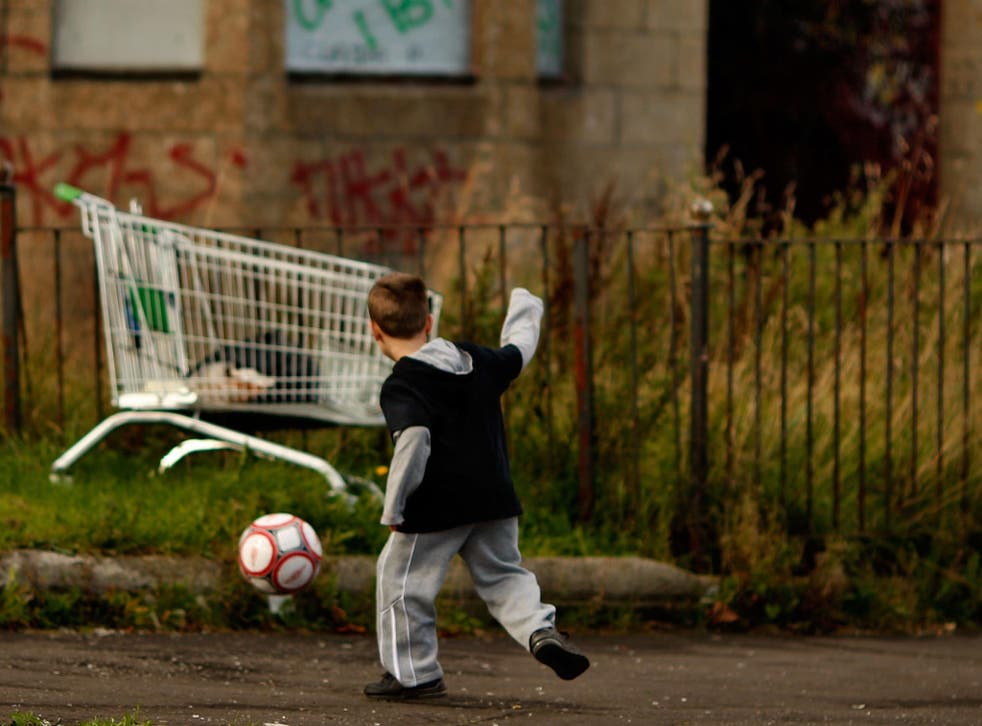 Ministers are moving to scrap a legally binding child poverty target amid fears that increased deprivation caused by the Government's welfare cuts could leave policies open to legal challenge.
The Child Poverty Act, introduced by Labour, legally commits the Government to reducing child poverty to fewer than one in ten children by 2020.
But the Daily Mail newspaper reports that the Government wants to repeal the legally binding target, possibly as early as next month.
The Institute for Fiscal Studies has forecast that child poverty is set to rise of the first time in a decade, with official figures out later this week.
David Cameron has also hinted that that the way child poverty is measured could be changed, ahead of the expected rise in the current metric.
In a speech this week Mr Cameron criticised "the way [child poverty] is measured", referring to the current arrangement as "absurd".
The Conservative manifesto pledged to "introduce better measures to drive real change in children's lives".
Around 17.4 per cent children were in poverty in the UK according to the Institute for Fiscal Studies – a figure that has been steadily falling or stable.
The research institute also said in a report this month that cuts to benefits would either make people poorer or reduce work incentives.
What does five more years of the Tories mean for Britain?

Show all 8
"In many ways [where cuts will fall] provides an illustrative case study of the issues that governments always face when looking for ways to reduce spending in this area," it said in a briefing on proposed £12bn wefare cuts
"Saving money while only affecting better-off claimants will tend to weaken work incentives. Saving money while protecting or strengthening work incentives tends to mean hitting some of the poorest in society and hence increasing poverty. We should soon find out the balance that the new government chooses to strike."
The Children's Society said at the launch of the Government's welfare cap that it would hit 140,000 children compared to only 60,000 adults.
Matthew Reed, the charity's chief executive, said at the time of the cap's announcement that it would be responsible for "putting more children on the breadline".
The Government has now pledged to reduce the cap even further from £26,000 to £23,000.
George Osborne will outline the exact nature of £12bn welfare cuts in his budget.
Join our new commenting forum
Join thought-provoking conversations, follow other Independent readers and see their replies