Tories quietly drop David Cameron's 'A-list' for minority candidates
Success of programme marred by 'rebel' MPs and backlash from party members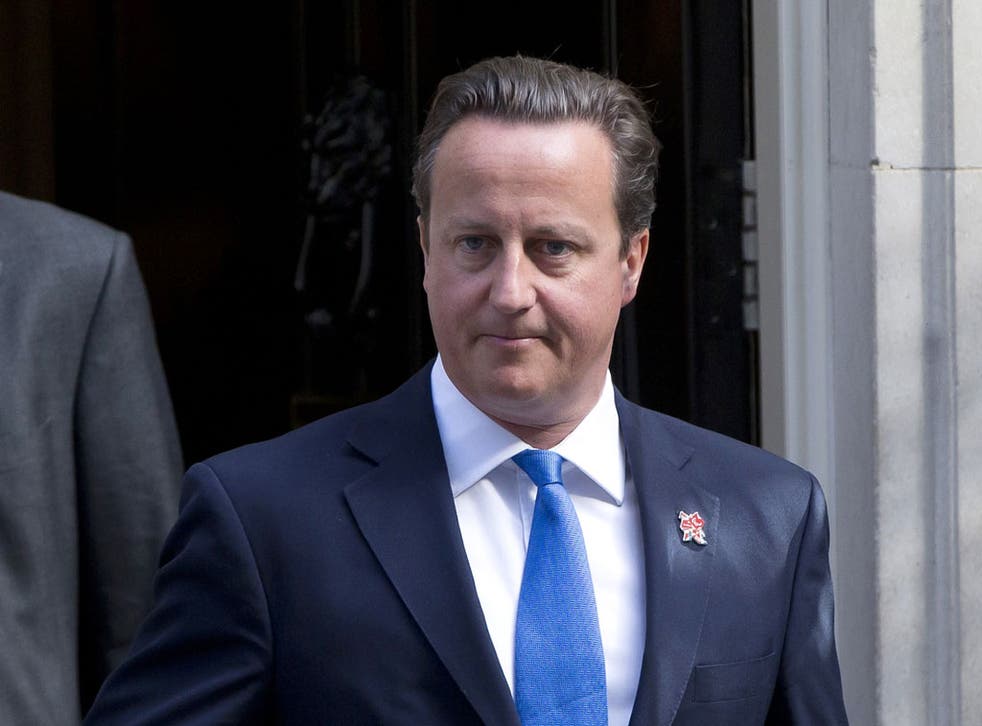 David Cameron's big idea for boosting the number of women and ethnic minority MPs - the controversial A-list - is being dropped by the Conservative Party.
The scheme was designed to make the Tory ranks look more representative of society as a whole and to bring in star performers from outside the traditional party machine.
Supporters of the A-list insist it has had a dramatic impact on the face of the modern Tory party by beginning to loosen the grip of middle-aged products of public schools and Oxbridge.
But the system has also had the unwelcome side-effect of bringing into Parliament new MPs who have done little but cause trouble for the Prime Minister.
The highest-profile example is the chick-flit novelist Louise Mensch who quit as the MP for Corby last month, leaving her party facing near-certain defeat in the resulting by-election.
The Tory leadership was elated two years ago when Zac Goldsmith, the poster boy for environmentalism, ousted the Liberal Democrats from marginal Richmond Park.
Now he is one of the party's most frequent rebels and is positioning himself to lead the campaign against any expansion of Heathrow Airport.
The decision to let the concept of the A-list quietly fade away was signalled today by Grant Shapps, the Tory chairman.
"I think we are now in a place where we have been selecting as a party a lot more women and more people from black and ethnic minority backgrounds, so we have in many ways crossed the Rubicon," he told the London Evening Standard. "I don't think we've taken a definitive position about it, but we want all our candidates to be A-list. In other words, just to have great candidates."
Its roots date back more than six years when Mr Cameron as the newly-elected Tory leader promised to transform the party after it returned just two black and 17 women MPs at the previous election.
Tory Central Office drew up a list of between 100 and 150 candidates for safe and winnable seats, with the main criterion for inclusion a background different from the Conservative stereotype.
The so-called A-list inevitably provoked a backlash among more traditional party members who detected politically-correct echoes of Labour's all-female and all-black shortlists.
However, it succeeded overall and large numbers of new-look Tory MPs were elected to the Commons in May 2010.
Some have gone on to win rapid promotion to ministerial rank. They include Esther McVey, the former GMTV presenter, Helen Grant, who only left the Labour party four years before becoming an MP, and Elizabeth Truss, who saw off opposition from the so-called "turnip Taliban" to be selected as a candidate in Suffolk.
Mr Cameron last month also chose A-lister Sam Gyimah, who spent much of his childhood in Ghana, to be his parliamentary private secretary.
About half of the A-listers made it into Parliament in 2010, but several also failed to capture what looked like winnable seats.
Shaun Bailey, a black youth worker, was beaten in Hammersmith by a majority of nearly 3,500, while "Cameron cutie" Joanne Cash , who is married to an Eton contemporary of the Tory leader, failed after a turbulent contest in Westminster North.
On the list: New-look Tories
Those who made it...
Nicholas Boles Influential Conservative thinker, now planning minister. Openly gay.
Margot James Successful businesswoman and the first openly lesbian Tory MP.
Priti Patel Daughter of Ugandan immigrant parents, now prominent on the 1922 Tory backbench committee.
Louise Mensch Successful author became an outspoken MP but resigned in August, triggering the Corby by-election.
... and those who didn't
Wilfred Emmanuel-Jones The so-called "black farmer" failed to capture Chippenham.
Adam Rickitt Singer and Coronation Street star who decided to pursue an acting career rather than one in politics.
Philippa Stroud Was tipped to win Sutton and Cheam but was hampered by headlines linking her to a church that tried to "cure" homosexuals.
Join our new commenting forum
Join thought-provoking conversations, follow other Independent readers and see their replies