Tory 'cronies and donors' are getting knighthoods over 'true people's champion' Mo Farah, says MP
'It is about time they restored a little bit of faith in the honour's system and gave a knighthood to someone who deserves it, a true people's champion'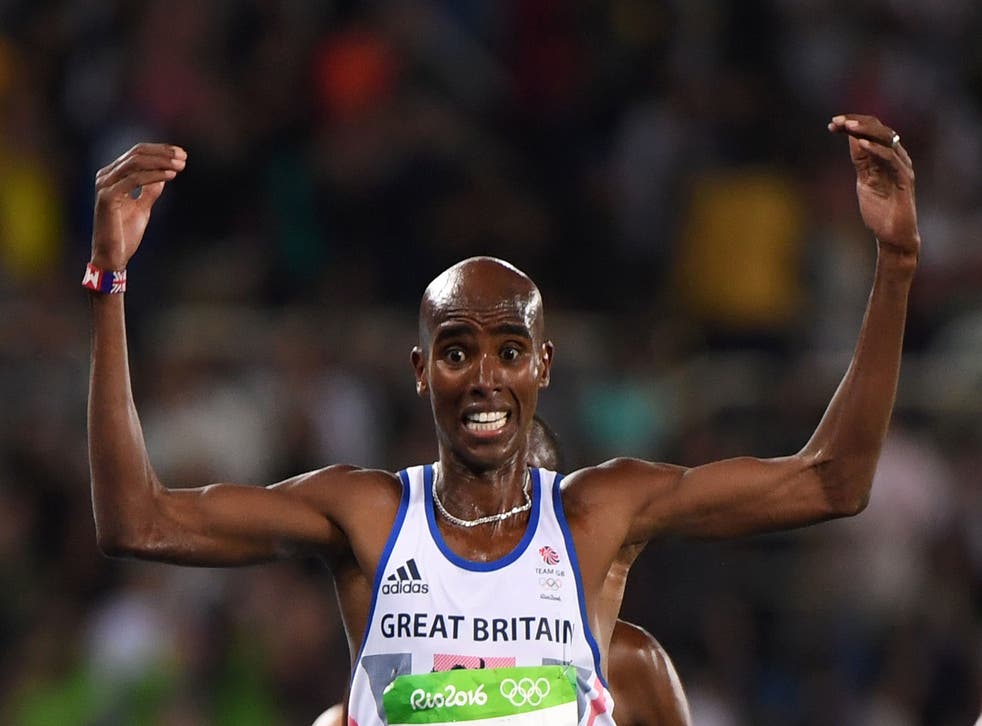 David Cameron has been accused "doling out gong after gong to cronies and donors" over those who deserve it, including the Olympic gold-medal-winning athlete Mo Farah, following the release of his resignation honours list.
The former Prime Minister was accused of cronyism after he showered gongs on 46 of his former aides, advisers and ministers. He also nominated 13 political allies, including Tory fundraisers, for peerages.
Many of the names put forward have been approved by Buckingham Palace, despite a leaked version of the list igniting a storm of controversy, particularly after prominent campaigners from the Remain camp of the EU referendum were listed.
Leader of the Liberal Democrats, Tim Farron, has now said the honours list is devalued because it neglects to name "a true people's champion", such as Farah, who won the men's 10,000m race in the Rio Olympics on Saturday, making him the first Great British track and field athlete to win three Games golds.
David Cameron's biggest controversies

Show all 8
"In becoming the first British athlete to win three golds Mo Farah has become one of the very greatest British sporting heroes of all time," Mr Farron said on Sunday. "He came from Somalia speaking barely a word of English, and has become an inspiration to a generation.
"The Conservatives have doled out gong after gong to cronies and donors. It is about time they restored a little bit of faith in the honours' system and gave a knighthood to someone who deserves it, a true people's champion."
Following the controversy, the chair of the Public Administration and Constitutional Affairs Committee, Bernard Jenkin, has invited its members to probe Mr Cameron's resignation honours when Parliament reconvenes in September
The cross-party group of MPs could summon Mr Cameron as a witness and subject him to a public grilling as part of any inquiry.
Jeremy Corbyn slams David Cameron's honours list
It came after the chairman of the Committee on Standards in Public Life, Lord Bew, said the honours list "has to be the last one, given the public outcry".
In 2012, the committee recommended that a "far higher proportion" of honours should be awarded to "people who devote their time to the local community, instead of to politicians, civil servants, and celebrities".
Its report expressed concerns that political considerations influence the awarding of honours and recommended that the process should be independent of the Prime Minister, but this was rejected by the coalition government.
Following the row, Labour offered to co-operate with the Government in rushing through emergency legislation to stop prime ministers handing out honours on leaving office.
Additional reporting by Press Association
Join our new commenting forum
Join thought-provoking conversations, follow other Independent readers and see their replies