Tory donor role in PPE contract revealed by admin error
Samir Jassal is also a former parliamentary candidate and councillor who has campaigned with Boris Johnson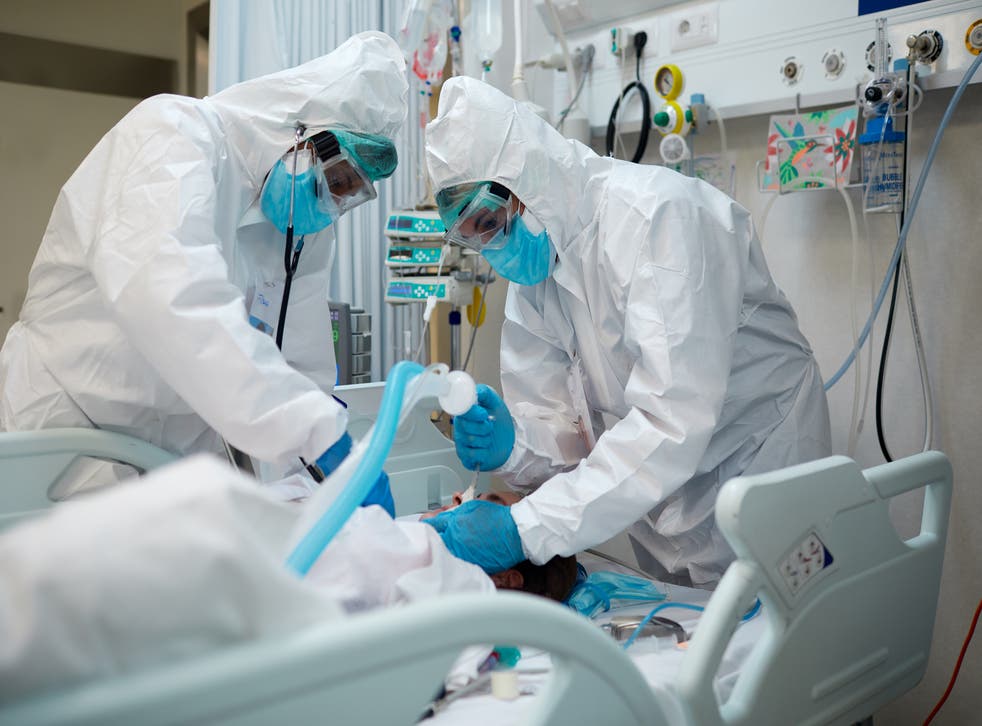 The government awarded another yet lucrative pandemic contract to a supplier with links to the Conservative party, it has been revealed.
Samir Jassal, a Tory donor and former parliamentary candidate, was accidentally named as the supplier contact on a £100 million PPE deal.
His name was redacted on one published version of the contract, but an apparent administration error meant that he was named on a separate document first reported by BBC News.
The government says ministers have no role in awarding contracts, but the number of people with Tory and government links given contracts during the pandemic has raised eyebrows.
The courts previously found Health Secretary Matt Hancock acted unlawfully by failing to publish the details of contacts within a legal time frame.
Mr Jassal told the BBC he is a consultant for the firm Pharmaceuticals Direct Limited, the company paid to supply protective masks for hospital workers.
A former Tory councillor, Mr Jassal has campaigned with Mr Johnson in London during the 2019 election and stood at Tory candidate at two general elections.
He previously advised Priti Patel and donated £4,000 to the party in 2016.
The government has been criticised for setting up a "high priority lane" for businesses recommended by politicians and civil servants to procure PPE during the pandemic.
The National Audit Office says these firms were 10 times more likely to win contracts than other suppliers.
The Department of Health refused to clarify whether the face masks contract in question was part of the priority lane.
UK news in pictures

Show all 50
The revelation was first uncovered by campaigners at the Good Law Project, who contend that the government's approach to contracts during the pandemic has been unlawful.
Jo Maugham, director of the project said: "The first lockdown ended in June. How can we still have needed PPE so urgently as to award a vast £100m+ PPE contract without any competition in July? Could it have something to do with close links to Number 10?"
A Department of Health spokesperson said: "The first duty of any government in a national crisis is to protect the public and save lives, and to do that when confronted with this global pandemic we had to rapidly procure and produce PPE.
"This involved setting up a new logistics network from scratch and expanding our PPE supply chain from 226 NHS Trusts in England to more than 58,000 different settings, all of which was taking place at a time when global demand was greater than ever before.
"All PPE procurement went through the same assurance process. Due diligence has been carried out on every contract and Ministers have no involvement in deciding who is awarded contracts."
Register for free to continue reading
Registration is a free and easy way to support our truly independent journalism
By registering, you will also enjoy limited access to Premium articles, exclusive newsletters, commenting, and virtual events with our leading journalists
Already have an account? sign in
Join our new commenting forum
Join thought-provoking conversations, follow other Independent readers and see their replies