Tory policies will deny homes to hundreds of thousands of pensioners and disabled people, warn housing chiefs
'If this is not fixed, it could be really disastrous for large numbers of older and vulnerable people'
Rob Merrick
Deputy Political Editor
Tuesday 09 May 2017 07:57 Comments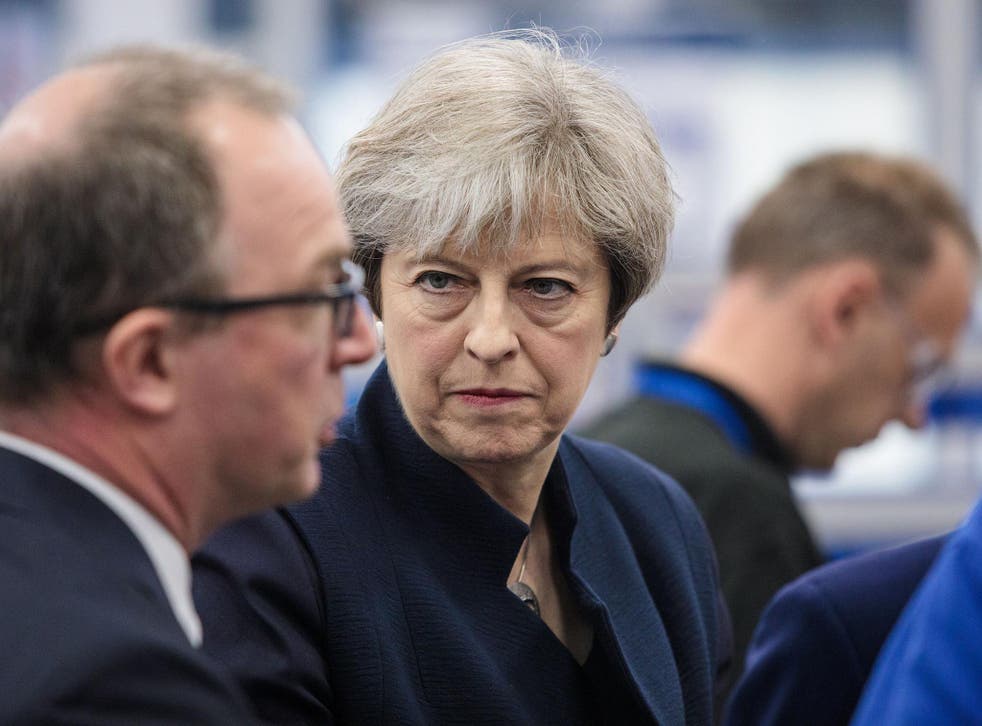 Hundreds of thousands of pensioners and disabled people will be denied the homes they badly need because of a "disastrous" Conservative policy, housing chiefs are warning.
A shortage of sheltered and supported housing is set to mushroom because of "crazy" funding rules that are shutting services and crushing investment, ministers have been told.
Older and disabled people – as well as victims of domestic violence and ex-servicemen and women – rely on the homes to live independently and to stay out of residential care, or hospital.
But the National Housing Federation (NFH) is alarmed that housing associations are now refusing to build them because the Government has thrown their future funding from rent into jeopardy.
Its forecast is a staggering shortfall of 300,000 homes by 2030, of which 240,000 are sheltered properties needed by pensioners.
David Orr, the NHF's chief executive, told The Independent: "If this is not fixed, it could be really disastrous for large numbers of older and vulnerable people.
"The providers of these homes are saying, 'we can get the money, we can find the land, we know there's a need, but the funding is too uncertain'.
"If vulnerable people are not able to live there, they will either be in inappropriate homes they find difficult to manage, or in residential nursing care – or in hospital.
"The cost to them will be great and the cost to the state will be enormous. The last thing the NHS needs is more people falling over and breaking hips because their accommodation doesn't meet their needs."
UK General Election 2017

Show all 47
The crisis was described as a "ticking time-bomb" by the former chairman of a Commons select committee that investigated it as the general election was called.
It has been triggered by a policy switch dubbed a "backdoor bedroom tax" when it was first revealed by The Independent last year.
From April 2019, housing benefit in all social housing will be capped at the level of the Local Housing Allowance (LHA), used in the private rented sector.
Crucially, the LHA is calculated – like the removal of the "spare-room subsidy" – on the basis of household size, rather than the size of the property.
That means a single person, or a couple, living in a two-bedroom home will have their housing benefit capped at the one-bedroom LHA rate.
The impact will be severe across the Midlands and the North, where lower private rents will mean a lower one-bedroom LHA rate, threatening tenants with huge benefit cuts.
Hammond: We will double spending on housing
They would lose at least £300 a year if their homes are deemed to be "underoccupied", but some pensioners in the North could be a staggering £1,700 a year worse off.
Mr Orr described the switch as "crazy and frustrating", adding: "It makes no sense – and the select committees agreed with no dissent, no argument."
The crisis is deepening according to evidence presented to the joint inquiry carried out recently by the Communities and Local Government and Work and Pensions committees.
They uncovered a string of housing associations slashing investment – and even cutting existing services – because of the looming changes. The Riverside Group said a number of developments were on hold, including one in Colchester for people leaving the armed forces and a scheme for older people in Rochdale.
PlaceShapers reported that 2,000 new supported housing homes had been shelved, Golden Lane Housing had aborted plans to raise more than £100m through "social finance" and YMCA England said a "significant number" of its projects could close.
Clive Betts, who was the Labour chair of the Communities and Local Government Committee, said: "Tenants no longer feel that they have a home for life while providers are putting investment plans on hold and even considering closing existing facilities.
"If the Government is to diffuse this ticking time-bomb, then it must think again on its proposals."
Under pressure last year, the Government delayed the measures for one year, until April 2019, and announced £400m for 14,000 extra specialist homes.
But Mr Orr said the money would not get through without changing the funding rules, adding: "At the moment, there is not even a conversation about how that will happen."
A Conservative spokesman said: "We know the important role that supported housing plays to many people across the country and we are committed to protecting and boosting the supply.
"A Corbyn-led coalition of chaos would be felt in every home up and down the country as they put our economy at risk with higher taxes, fewer jobs, more waste and more debt."
Register for free to continue reading
Registration is a free and easy way to support our truly independent journalism
By registering, you will also enjoy limited access to Premium articles, exclusive newsletters, commenting, and virtual events with our leading journalists
Already have an account? sign in
Join our new commenting forum
Join thought-provoking conversations, follow other Independent readers and see their replies