Conservatives open up 17-point lead over Labour, according to new poll
Labour's polling is only one point higher than their lowest ICM polling of 25 per cent in June 2008 
Ashley Cowburn
Political Correspondent
Monday 10 October 2016 16:14 Comments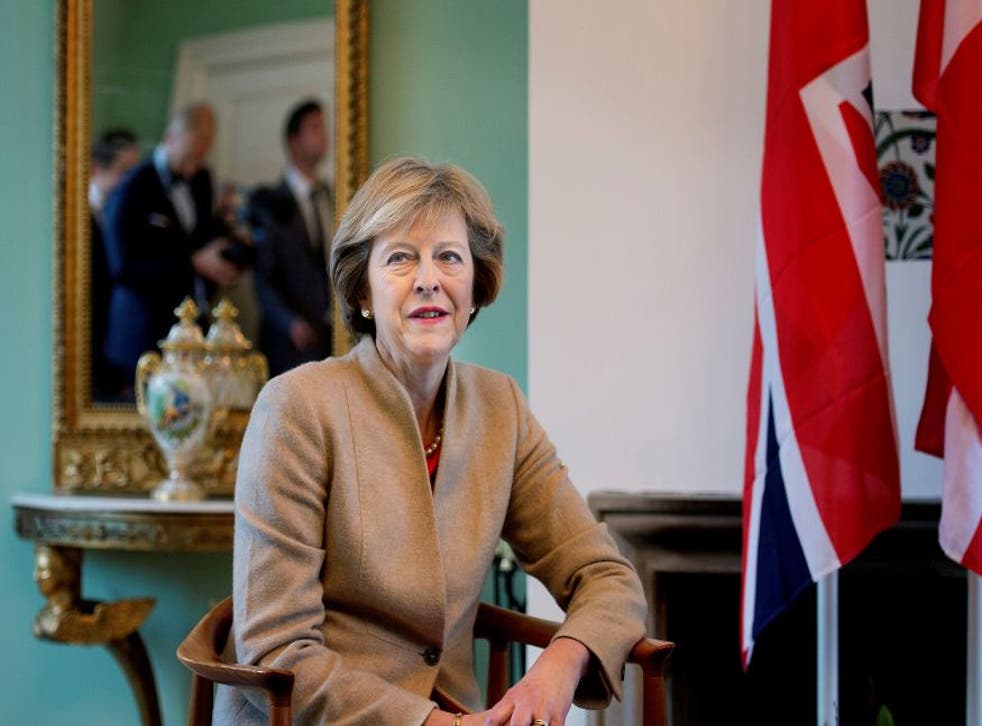 The Conservatives have opened up a 17-point lead over Labour, according to a new poll after Theresa May's first conference as Tory leader.
Although Tory divisions have been displayed over the terms of leaving the European Union – and one MP describing the "tyranny" of the Government's approach – Labour appears to be paying the price after a summer of in-fighting and a bitter leadership contest.
At 26 per cent, Labour's polling is only one point higher than their lowest ICM polling of 25 per cent in June 2008 during Gordon Brown's premiership.
The 17-point lead also appears to be the joint second highest ever recorded for the party by ICM in its polling series going back to 1992. The Tories' surge in the poll could also be due to Ukip dropping to just 11 points, which the party last recorded at the 2015 general election.
The poll, which was carried out following the Conservative party conference in Birmingham last week, appears to show the party building on its summer lead over Labour, despite suggestions Theresa May was enjoying a short "honeymoon" in the polls.
The pollster's director Martin Boon said Labour's ratings could have been lower. He added: "Labour's share has only been saved from a record low by ICM's standard post-fieldwork adjustment techniques, which ordinarily help the Tories.
Theresa May tells public to 'come with me and seize the day'
"The reason for this is that this week there are a high number of people who say they voted Labour in 2015 but DK [don't know]/refuse to say what they will do next time, and our reallocation of them back to the party they voted for ends up adding two points back to Labour."
It came as Mr Corbyn pressed ahead with the reshuffle of his shadow Cabinet and Ed Miliband, the party's former leader, claimed there was now an "acceptance" of his leadership. Mr Miliband added that there had been a change of attitude among MPs about Mr Corbyn following his re-election, despite the resignation of two whips following the sacking of their boss, Dame Rosie Winterton.
Mr Miliband also said Labour could "absolutely" win a general election under Mr Corbyn, just weeks after supporting Owen Smith for the leadership because he wanted someone who could make the party a "serious alternative government".
"Look, he got re-elected by our party, we've got more members than I think we've had in 40 or 50 years, he has mobilised party members and people who weren't party members in a way that even I didn't do so," he added.
"Now the task is for all of us to take this out to the country and convince the country.
Register for free to continue reading
Registration is a free and easy way to support our truly independent journalism
By registering, you will also enjoy limited access to Premium articles, exclusive newsletters, commenting, and virtual events with our leading journalists
Already have an account? sign in
Join our new commenting forum
Join thought-provoking conversations, follow other Independent readers and see their replies