Brexit: Tory MPs send letter to Theresa May demanding 'full regulatory autonomy' for UK
'That isn't a letter, it is a ransom note,' says former Conservative minister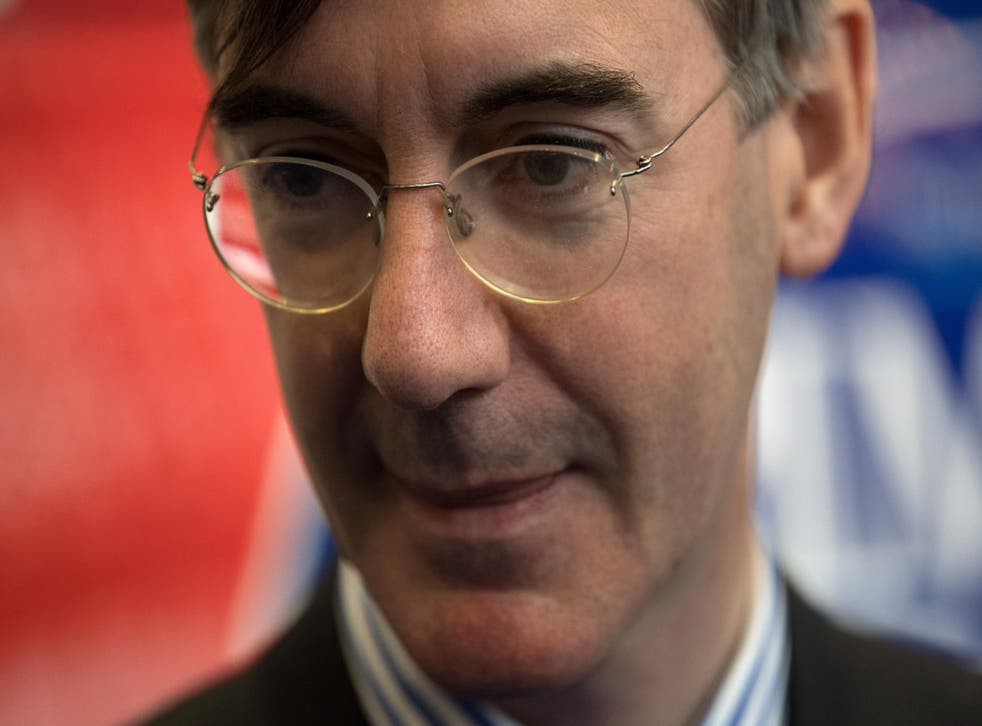 More than 60 Tories have made a bid to push Theresa May into backing a harder Brexit, as she prepares to hammer out the Government's stance at a Cabinet meeting tomorrow.
Conservative MPs in the European Research Group (ERG) warned that Ms May must agree a deal in which the UK has full control over laws after Brexit and must not become a "rule taker".
Britain must not be stopped from negotiating and signing trade deals during any transition period, they said.
The Prime Minister will hold a crunch meeting with senior Cabinet ministers tomorrow to thrash out an agreement on how to proceed in negotiations with the European Union.
The letter was signed by 62 eurosceptic MPs, including former Cabinet ministers Priti Patel and Iain Duncan Smith, several lower ranking members of the Government and senior party figures.
It includes a number of "suggestions" for securing a successful Brexit, including "taking control" of World Trade Organisation tariff schedules that regulate trading.
The Government should publish a mandate showing how the UK wants to approach trade with the rest of the world, the letter adds.
Damian Green attacks faith-based politics on Brexit
It said: "The UK must be free to start its own trade negotiations immediately.
"The UK should negotiate as an equal partner. Ministers may not want or be able to accept the EU's timing and mandates as fixed, and should be able to set out alternative terms including, for example, building an agreement based on our World Trade Organisation membership instead."
The Tories make clear that they do not want substantial negotiations going on after the UK leaves the EU in March 2019, during the expected two-year transition period.
Their letter said: "Any 'implementation period' should be based on WTO principles. Any implementation period must not restrain the UK from negotiating or signing other trade agreements."
Their demands fly in the face of a Brexit that keeps the UK more closely aligned with the EU, being sought by Chancellor Philip Hammond, Home Secretary Amber Rudd and other political parties.
Ex-cabinet minister and current Treasury Select Committee Chair Nicky Morgan said: "This isn't a letter, it is a ransom note. The ERG clearly think they have the prime minister as their hostage."
The biggest issues facing UK on leaving EU

Show all 8
Labour's shadow Brexit minister Paul Blomfield said: "It is clearer than ever that Theresa May cannot deliver the Brexit deal Britain needs.
"She is too weak to face down the fanatics in her own party and to deliver a final deal that protects jobs and the economy."
Former Liberal Democrat leader Tim Farron, a supporter of the Best For Britain against Brexit, said: "It seems the Prime Minister has one arm tied behind her back by the Tory militants who are now nakedly acting like a party within a party."
SNP foreign affairs spokesman Stephen Gethins said: "The process for leaving the EU has been hijacked by hard right Tories whose agenda for Brexit at any costs will be devastating for us all in terms of jobs, the economy and opportunities for young people in the future."
Brexit so far: in pictures

Show all 53
Ms May is meeting Dutch Prime Minister Mark Rutte for talks in Downing Street and is expected to update him on Brexit progress.
Their meeting comes after Brexit Secretary David Davis and Mr Hammond were among those who met European politicians to brief them on the UK's emerging Brexit position.
According to reports this morning British leaders have told their EU counterparts that the UK will pledge not to sign trade deals that lower the UK's environmental standards.
London also wants to create a new 'level playing field' mechanism to manage state aid and competition issues and a proposal for both the UK and EU to recognise each other's regulatory regimes and a dispute mechanism to manage divergence.
Following Thursday's meeting of the Cabinet at Chequers, Ms May is expected to give a speech next week setting out the UK's position in relation to the 'end state' she is seeking with Brussels.
Join our new commenting forum
Join thought-provoking conversations, follow other Independent readers and see their replies