Conservative MP says he is banned from US under Donald Trump's immigration ban
Nadhim Zahawi says he cannot enter the US because he was born in Baghdad even though he is a British citizen
Caroline Mortimer
Saturday 28 January 2017 23:52 Comments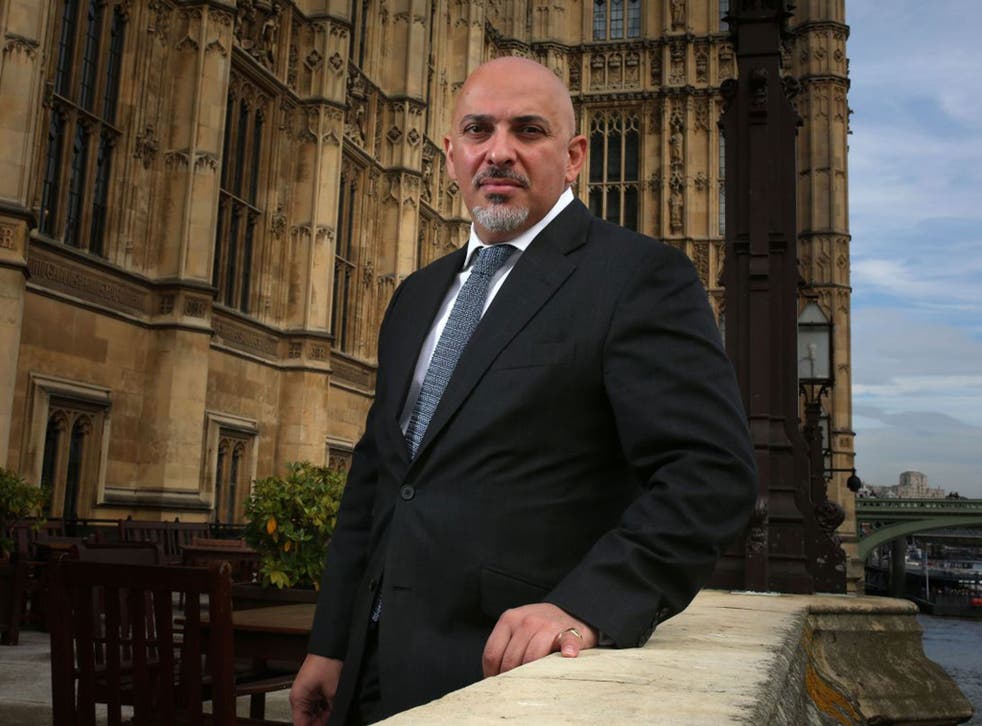 A Conservative MP has revealed that he faces being banned from the US under Donald Trump's executive order, as he was born in Baghdad.
Nadhim Zahawi, who fled Iraq as a Kurdish refugee with his parents in the 1970s, confirmed he had been told by a US immigration lawyer that he and his wife would be barred from entering the US under the new order which temporarily halts all immigration from seven Muslim-dominated countries.
The order, which was signed by Mr Trump on Friday, blocks entry to people who were born or have citizenship of Iran, Iraq, Libya, Somalia, Sudan, Syria and Yemen even if they have citizenship of another country, such as Britain, or have a green card entitling them to work and live in the US.
May refuses to condemn Muslim ban
The order also bans the acceptance of refugees from Syria indefinitely – though the White House has indicated it will consider applications from Syrian Christians.
This means the Stratford-upon-Avon MP, who has lived in the UK since he was nine and is a British citizen, will not be able to go to the US while the order is in place, despite not holding Iraqi citizenship.
The order also applies to Mr Zahawi's wife who was born in Iraq.
In a series of tweets he said it was a "sad day for the USA" and he felt like a "second class citizen".
The controversial orders Donald Trump has already issued

Show all 9
He wrote: "I'm a British citizen and so proud to have been welcomed to this country.
"Sad to hear I'll be banned from the USA based on the country of my birth".
It comes as Prime Minister Theresa May is under increasing pressure to denounce the executive order after she visited Washington the day it was signed.
When asked about the issue at a joint press conference with Turkish President Recep Tayyip Erdogan, she repeatedly refused to criticise the policy, saying: "The United States is responsible for the United States' policy on refugees, the United Kingdom is responsible for the United Kingdom's policy on refugees."
Several leading Labour figures, including current leader Jeremy Corbyn and former leader Ed Miliband, have condemned the order and Ms May's own party are showing disquiet over the order.
Sarah Wollaston, an influential Tory backbencher, called for Mr Trump not to be allowed to deliver a speech inside Westminster Hall – where many foreign dignitaries - such as Nelson Mandela - have addressed both Houses of Parliament – because the hall has "great significance and should be reserved for leaders who have made an outstanding positive difference in the world".
She then made a pointed jibe at Ms May, saying "those who wish to fawn over him should feel free to do so".
She also called the new president a "sickening piece of work".
Her disdain for Ms May's comments was also shared by several other Tory MPs.
Heidi Allen said if Ms May wanted to be considered a strong leadership, she should "not be afraid to tell someone powerful when they're wrong".
Register for free to continue reading
Registration is a free and easy way to support our truly independent journalism
By registering, you will also enjoy limited access to Premium articles, exclusive newsletters, commenting, and virtual events with our leading journalists
Already have an account? sign in
Join our new commenting forum
Join thought-provoking conversations, follow other Independent readers and see their replies