Tory MP Philip Davies who blocked law to scrap hospital parking charges for carers says he was 'speaking up for carers'
Philip Davies says he had talked about carers 'warmly' while he blocked the law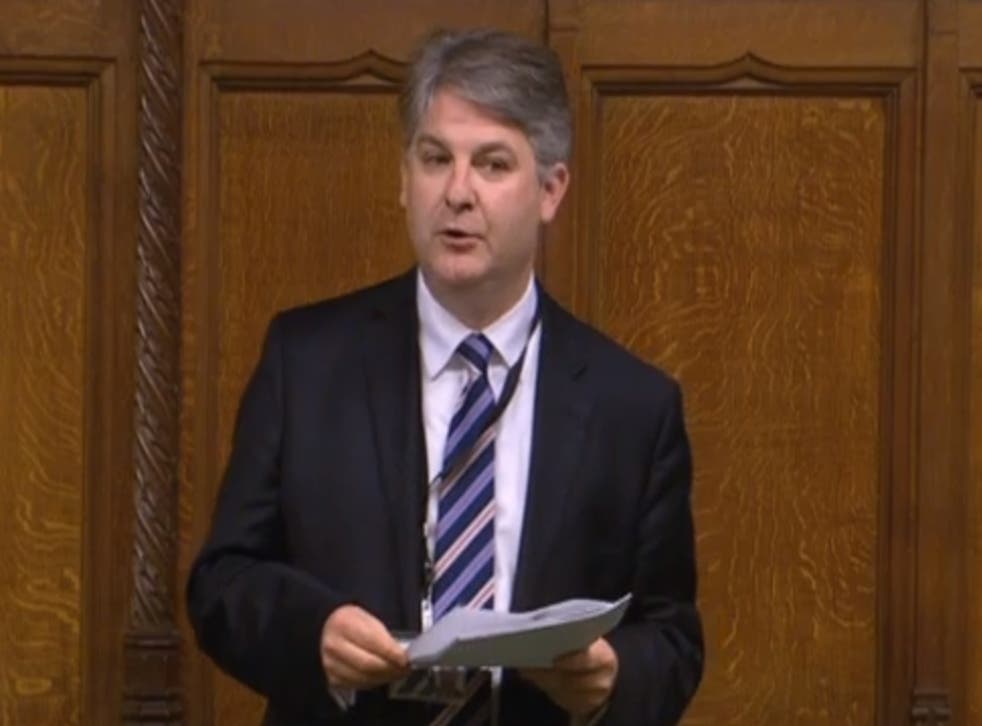 A Conservative MP has insisted he was "speaking up for carers" when he deliberately blocked a new law that would have scrapped car parking charges at hospitals for carers.
Philip Davies spoke for 90 minutes during a debate on the proposed law, deliberately preventing it from coming to a vote and ensuring it would not be passed.
But the Shipley MP, who is well known for "filibustering" legislation he does not like, said he had "spoke[n] up very warmly" about the group while he blocked the law.
"If you're suggesting I didn't speak up for carers in that debate then I'm afraid that's a complete and utter lie," he told the BBC's Sunday Politics programme when asked about the incident.
"I spoke up very warmly about carers and I also proposed in my speech legislation that I would support that would benefit carers that would have been far better to bring forward than that particularly ill-thought-out bit of legislation."
After Mr Davies' exploits were reported, a picture emerged of him posting with a pledge card saying he would "speak up for carers".
He said he did not believe the legislation was a good idea because he said it would reduce hospital revenues and could push up parking charges for other groups.
The MP told the Independent in an interview last year that he often used the tactics because he was seeking to emulate an MP who blocked legislation "for fun".
"[Eric Forth] did it for fun and he was brilliant at it. After he died I vowed I would do the same kind of work," he said in December. "He taught me that lots of these [bills] have all got a worthy sentiment behind them but you can't pass legislation on the whim of a worthy sentiment because it affects people's lives and livelihoods. I agree with him. It is a very unsatisfactory way to pass legislation."
Because laws proposed by MPs who are not from the Government are only allowed a small amount of parliamentary time, any MP who talks for long enough can effectively veto them.
This measure is called "talking out" or "filibustering" a bill.
Other bills recently blocked by Mr Davies include one that would have required landlords to ensure that houses they rented were "fit for human habitation".
He was also involved in blocking a law to ban wild animals from circuses, and another banning revenge evictions by landlords.
Register for free to continue reading
Registration is a free and easy way to support our truly independent journalism
By registering, you will also enjoy limited access to Premium articles, exclusive newsletters, commenting, and virtual events with our leading journalists
Already have an account? sign in
Join our new commenting forum
Join thought-provoking conversations, follow other Independent readers and see their replies