Tory splits on Europe laid bare as ex-cabinet ministers attack Brexiteers over economic damage from leaving EU
The Office for Budget Responsibility predicted Brexit will slash UK GDP growth by 2.4 per cent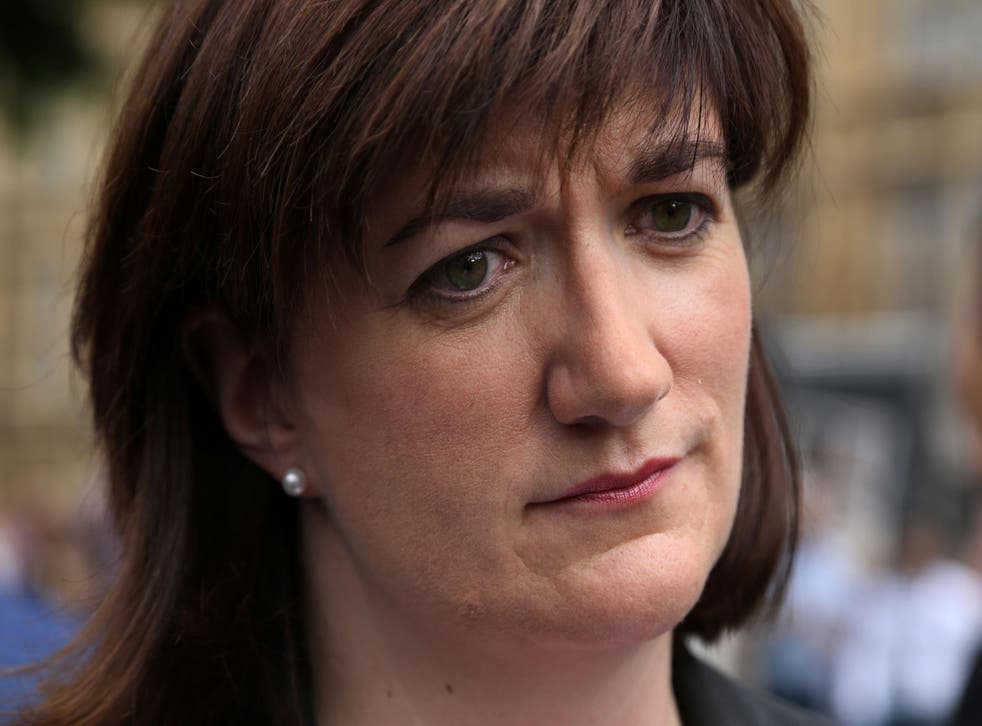 Former Conservative cabinet ministers have slammed Brexiteer Tories who attacked the UK's official forecaster for predicting economic gloom as Britain leaves the EU.
Ex-education secretary Nicky Morgan said Brexit-backing Tories who criticised the Office for Budget Responsibility (OBR) after it said the UK faced a £122bn budget black hole, appeared "frightened" of the body's forecasts.
Former attorney general Dominic Grieve accused those criticising the OBR of making a "serious error" and failing to act in the national interest.
In Numbers: Philip Hammond's Autumn Statement
The body predicted Brexit will cut UK GDP growth by 2.4 per cent by 2020 and that the Government will need to borrow an extra £122bn to cover costs, £60bn of which directly stem from uncertainty caused by the EU referendum.
The estimates, released alongside Chancellor Philip Hammond's Autumn Statement on Wednesday, were set upon by Brexit-backers like former pensions secretary Iain Duncan-Smith, who dismissed them as unreliable.
But Ms Morgan told The Independent: "It's another step. First MPs who asked questions about Brexit are attacked. Then we have the judges attacked and now the OBR, the independent forecaster.
"It's almost as if, having had the result on 23 June, those who advocated leaving now won't accept any criticism or any question. That's not in the national interest.
"There's been a vote. Theresa May has been very clear she's going to implement the outcome. But if you think that is going to be done without further discussions, that's not the case."
She reiterated Mr Hammond's words from his Tory conference speech, when he said that people voting in the referendum for Brexit did not "vote to get poorer".
She added: "People heard the economic warnings, they still voted the way they did in June. So the people who advocated voting to leave shouldn't be frightened of these questions and forecasts.
"They should front up to them and explain why they think this is still the right course and how they will mitigate the damage."
Brexit Concerns

Show all 26
Mr Grieve backed the Chancellor for attempting to give himself more fiscal headroom to boost the economy if what he called the "inherent risks that have come from Brexit" do bear down on the UK's finances.
He went on: "Clearly, any prediction by any organisation, however reputable, can only be a prediction – but for Brexiters to rubbish the OBR when it's an independent and well-resourced organisation doing its best to make sensible predictions into the future is, I think, a serious error.
"The evidence the OBR has presented about potential cost of Brexit between now and 2020 appears to me to be perfectly credible.
"That's not to say it will necessarily work out that way. It might work out less seriously, the downsides might be more serious. But to highlight the nature of the problem that Brexit poses… I'm afraid that if my colleagues are surprised or disappointed about it, then all I can say is they haven't been spending time researching what everybody has been saying about this for a long time."
He added: "This tendency to underestimate the enormity of the task facing the country, those who are doing that, I don't think are doing the country any favours."
As the OBR's predictions sank in on Thursday, Mr Duncan-Smith accused the body of putting out "another utter doom and gloom scenario", on the back of what he said were its past failures.
He went on: "The key thing is that the OBR has been wrong in every single forecast they've made so far. On the deficit, on growth, on jobs, they've pretty much been wrong on everything."
Another former minister, John Redwood, said: "Their forecast is too low, their borrowing forecast is too high, and we will get good access to the single market once we are out of the EU."
Join our new commenting forum
Join thought-provoking conversations, follow other Independent readers and see their replies