No plan for achieving flagship 'ambition' of 300,000 new homes a year, government admits
MPs condemn 'policy invention, abandonment and reinvention, wasting time and resources on policies that come to nothing'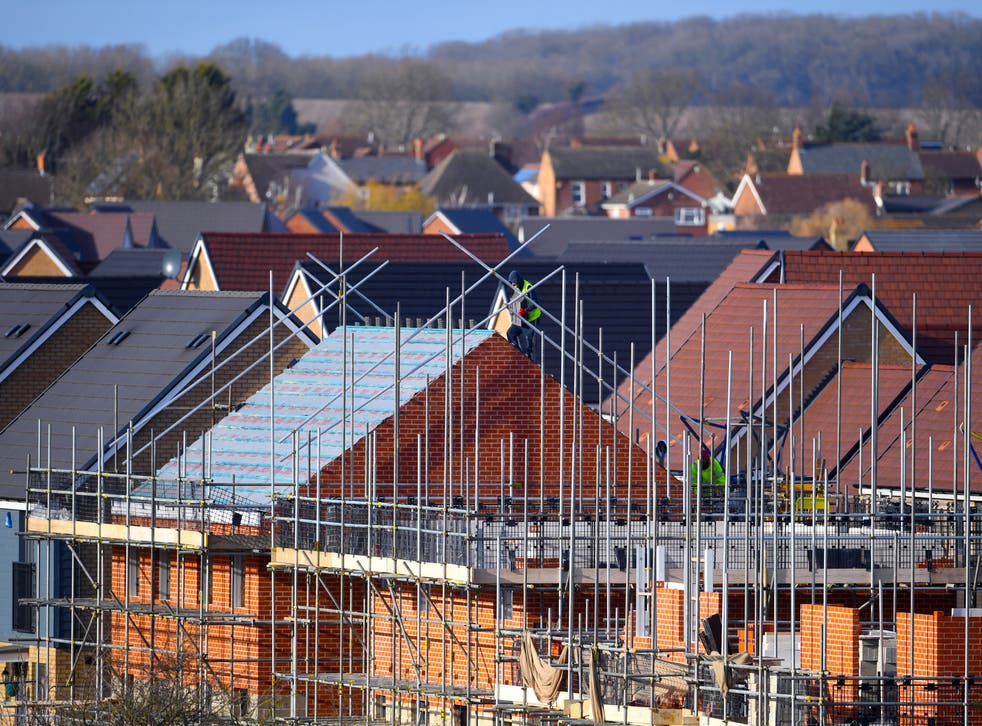 A flagship target to build 300,000 new homes a year has been branded a "false promise", after the government admitted it had no plan for delivering it.
The "ambition" – set out in the Conservative manifesto – risks becoming the latest in a long line of failures that had betrayed young people "for years", a damning report by MPs concludes.
The verdict comes after ministers refused to explain how they planned to dramatically increase housebuilding to hit 300,000 a year by the mid-2020s, despite being urged to do so 18 months ago.
Instead, the Commons Public Accounts Committee (PAC) was told it was dependent on the decisions of developers, which meant it was "not entirely within" the government's control.
Now its report says the confusion follow the failure to deliver 200,000 discounted 'Starter Homes' for first-time buyers, promised in 2015 – which had left 85,000 interested people "waiting in vain".
Ministers were also "unable to say" when a similar new policy, First Homes, would make houses "available for first-time buyers to purchase".
"This cycle of policy invention, abandonment and reinvention, stringing expectant young people along for years, and wasting time and resources on policies that come to nothing as ministers come and go with alarming frequency, is deplorable," the PAC said.
And Meg Hillier, its chair, said: "The Department for 'Housing' is at risk of losing the right to the title.
"It has serially, constantly failed to deliver affordable new homes or even make a serious attempt to execute its own housing policies or achieve targets before they are ditched, unannounced – costs sunk and outcomes unknown."
The Ministry for Housing, Communities and Local Government (MHCLG) "needs to ditch the false promises and set out clear, staged, funded plans, backed by the necessary laws and with a realistic prospect of delivering", Ms Hillier added.
The Local Government Association (LGA) seized on the report to criticise the reliance on the whims of developers to reach housing targets.
"To tackle the housing crisis and build the homes the country needs, the government must hand councils the powers to build new homes at a scale not seen since the 1970s when local authorities built 40 per cent of new homes," said Councillor David Renard, its housing spokesperson.
The PAC pointed out that it had first urged MHCLG to set out year-on-year projections of the number of new homes it expected to be built in June last year.
Instead, the department had described the 300,000 figure as "incredibly challenging" and that it was "dependent on how developers respond to market conditions".
In June, Boris Johnson promised a planning rules bonfire to boost housebuilding, allowing empty shops and offices to be quickly converted.
But he refused to inject extra cash, despite the uncertainty caused by the Covid-19 pandemic, and the plan to restrict the powers of councils to block developments has sparked a Tory backlash.
Join our new commenting forum
Join thought-provoking conversations, follow other Independent readers and see their replies