Trident fleet may be cut to two submarines in new Lib Dem plan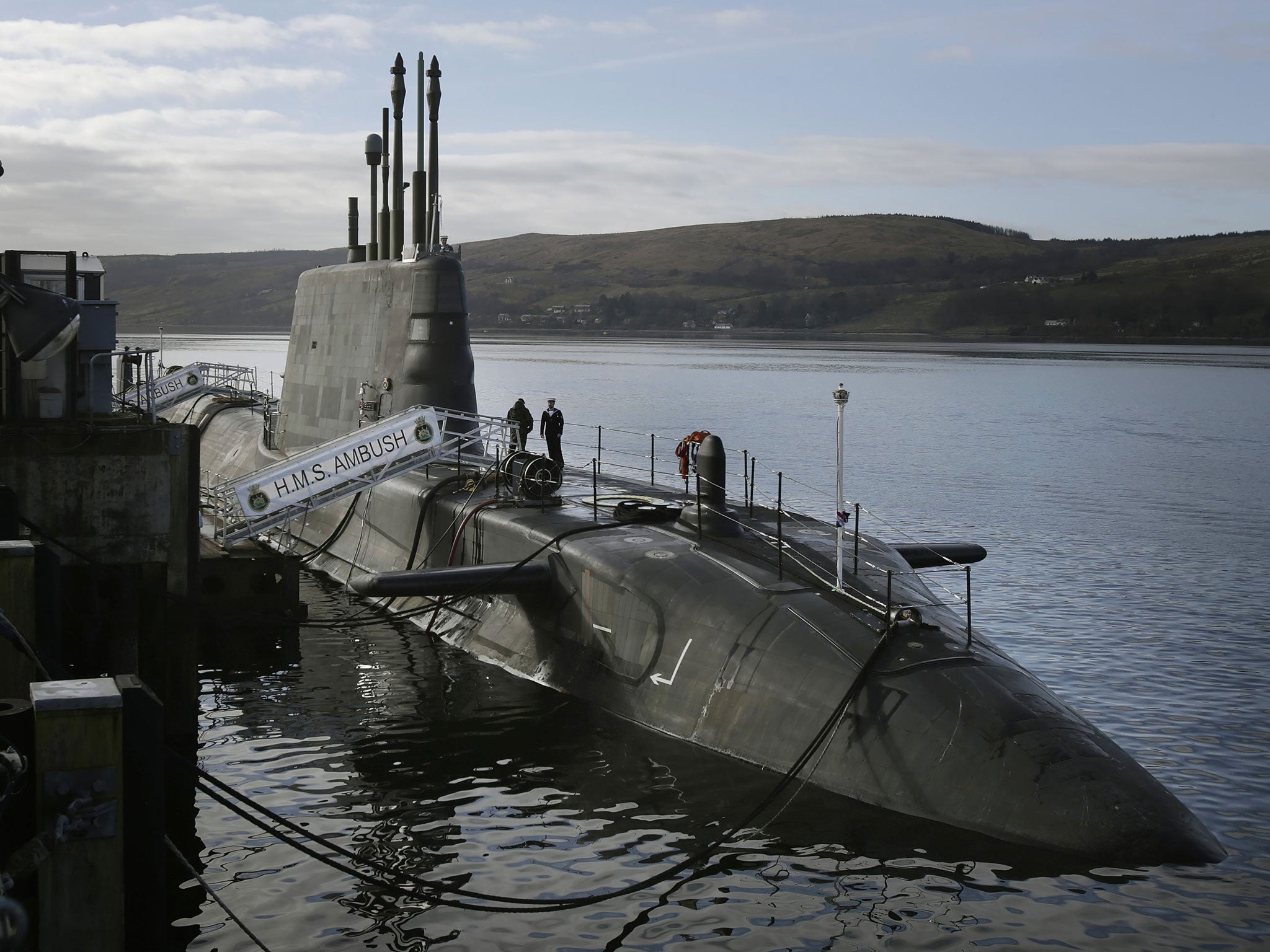 Britain's fleet of four Trident submarines could be cut to two vessels under plans to be put to the Liberal Democrat conference this autumn.
Danny Alexander, the Liberal Democrat Chief Treasury Secretary, will set out the proposal on Tuesday after heading a review of the alternative options to the £25bn "like-for-like" successor to Trident fleet favoured by the Conservatives.
The two Coalition parties are divided on the need for a full-scale replacement and the Liberal Democrat leadership faces pressure from some activists to support unilateral nuclear disarmament.
Mr Alexander has concluded there is no practical alternative to Trident, party sources told The Independent. But he will detail alternatives for downgrading it, making clear the leadership's preference is for a two-submarine replacement.
The Liberal Democrats' stance will be watched closely by Labour since a scaled-down version of Trident could form part of a Lib-Lab coalition agreement if there is another hung parliament after the 2015 election. A final decision on whether to replace the four Vanguard subs which carry Trident is due in 2016.
The Tory MP Liam Fox, the former Defence Secretary, predicted on Sunday that Trident would be renewed immediately after the election.
Mr Alexander's plan, to be spelt out in a speech to the Royal United Services Institute, would end the "continuous at-sea deterrence" offered by the four Trident subs, one of which is always on patrol. In a gesture towards disarmament, the two boats would not necessarily be armed with nuclear weapons unless there was an imminent danger to the UK.
However, the Tories are expected to criticise such an approach claiming that ending round-the-clock deterrence would invite a pre-emptive attack on Britain.
A senior Liberal Democrat source said: "I hope the party will unite around this sensible policy. It won't satisfy everyone. Some members will want unilateral nuclear disarmament. They will be disappointed."
Join our commenting forum
Join thought-provoking conversations, follow other Independent readers and see their replies