Baby Trump blimp takes to the skies on day two of US president state visit
Trump state visit: Theresa May will still be prime minister when US president visits UK next month, says Hunt
Despite being expected to resign this week, prime minister will still be in place to greet US president on June 3, foreign secretary says
Theresa May will still be prime minister when Donald Trump arrives in Britain for his state visit in two weeks' time, the foreign secretary said this morning.
Speaking at a cybersecurity conference in London, Jeremy Hunt insisted she would be in place to greet the US president when he arrives on June 3 – despite reports that she is expected to resign tomorrow.
Mr Hunt said: "Theresa May will be prime minister to welcome him and rightly so."
However, when asked by The Independent what his advice to the prime minister would be at their scheduled meeting on Thursday afternoon, the foreign secretary refused to say. "All discussions between foreign secretary and the prime minister should remain confidential and I'm not going to change that this morning," he said.
Mr Hunt, who is expected to be a contender for the Conservative leadership, had asked to see Mrs May on Wednesday afternoon without success.
Who could succeed Theresa May as Conservative leader?

Show all 9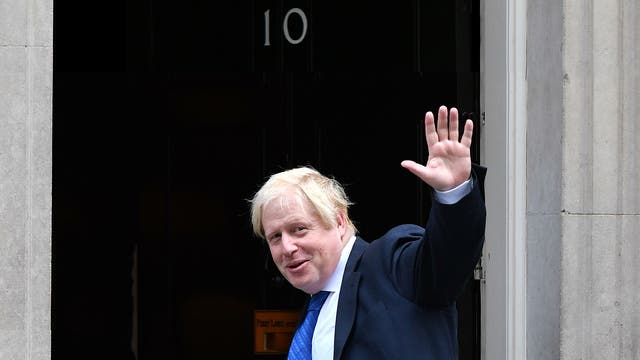 According to Whitehall sources he is among senior cabinet ministers who believe she will be unable to continue in office.
Mrs May is expected to negotiate the timetable of her departure with party grandees on Friday. She will also hold talks with Sir Graham Brady, chairman of the 1922 Committee, which represents Tory backbenchers, amid a rising clamour among MPs for her to step down.
The 1922 executive had been expected to consider a rule change to allow another attempt to force Mrs May out after a bid to do so failed last year. Under existing rules, the prime minister would be safe from another confidence motion until December.
Join our new commenting forum
Join thought-provoking conversations, follow other Independent readers and see their replies