UK will not pay Brexit divorce bill without favourable EU trade deal, vows Treasury minister Liz Truss
'It has to be contingent on getting a suitable outcome from those negotiations', suspicious Tory Brexiteers are promised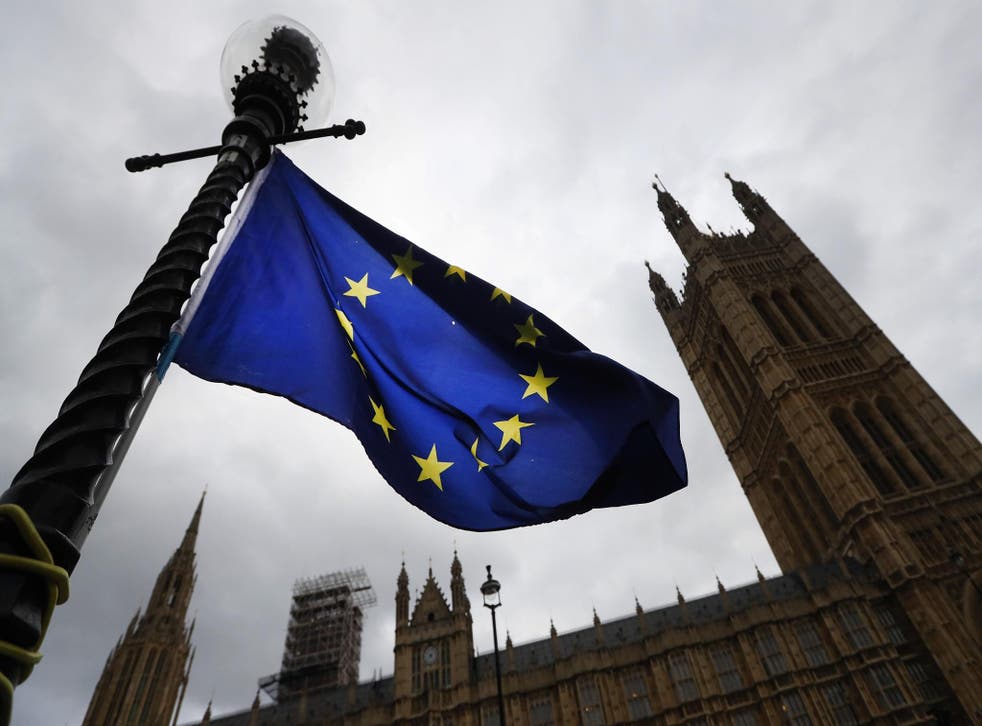 A Treasury minister has insisted the UK will not pay a rumoured £45bn divorce bill to leave the EU unless it secures a favourable trade deal in return.
Liz Truss told MPs the huge payment – which has been agreed in principle with Brussels – was "contingent on getting a suitable outcome from those negotiations".
The pledge came as the minister came under pressure in the Commons not to make a legal commitment to pay up unless the EU agrees a "free-trade deal and zero tariffs".
A string of Brexit-backing Tory backbenchers urged the Government not to commit to the bill without guarantees in return, some demanding an "itemised account" of the payments planned.
Answering an urgent question, Ms Truss, the Treasury chief secretary, refused to confirm or deny that Britain is prepared to pay about £45bn, insisting the reports were "simply media speculation".
But she sought to reassure Brexiteer Tories by saying: "It has to be contingent on getting a suitable outcome from those negotiations." Several times, Ms Truss insisted: "Nothing is agreed until everything is agreed."
However, the EU has offered only to start future trade talks once a financial settlement has been reached – with no guarantee of any agreement that may result.
Ms Truss also argued that, even a £40bn divorce bill would still be "considerable saving to the UK taxpayer", because the country would no longer be paying annual membership fees.
But Chris Leslie, the Labour MP who forced the minister to the despatch box, said the bill could reach £1,000 "for every man woman and child" in the country.
"What exactly are we getting from this? What wondrous new advantages will we get by shelling out these astronomical sums?" he asked.
And – in a reference to Boris Johnson's insistence, in July, that the UK would reject a big divorce bill – Mr Leslie said: "They've gone from "go whistle" to "where should we sign"."
It emerged late on Tuesday that London and Brussels are close to an agreement on the financial settlement – for so long the biggest obstacle to the talks progressing to phase two. Sources in Brussels told The Independent that the two sides' are nearing a deal on the "methodology" for calculating the settlement. – with the expected bill put at around £45bn.
In the Commons, some Tory MPs, including Peter Bone and Philip Davies, argued that tens of billions should be spent on the NHS and public services instead.
Others, including Jacob Rees-Mogg, Owen Paterson, John Redwood and John Baron, suggested approval for such a payment – but only for a trade deal in return.
Mr Rees-Mogg urged Ms Truss to "note the growing concern that Her Majesty's Government seems, in these negotiations, to be dancing to the tune of the European Commission". He demanded to know "if she can be certain that after 29 March 2019 that we will make no payments to the European Union whatsoever in the absence of a full agreement covering trade?"
And Julian Lewis, another Conservative, said Britain had to remain prepared to walk away from the talks, saying: "Too many concession project an image of weakness."
Meanwhile, Labour revealed it would force a vote next week to try to amend the EU withdrawal bill to ensure the Commons votes on the divorce payment.
Join our new commenting forum
Join thought-provoking conversations, follow other Independent readers and see their replies