Election results: Green Party overtakes Liberal Democrats in Scotland and picks up English council seats
A Green councillor wins in Weymouth and Portland for the first time and the party holds on to council seats elsewhere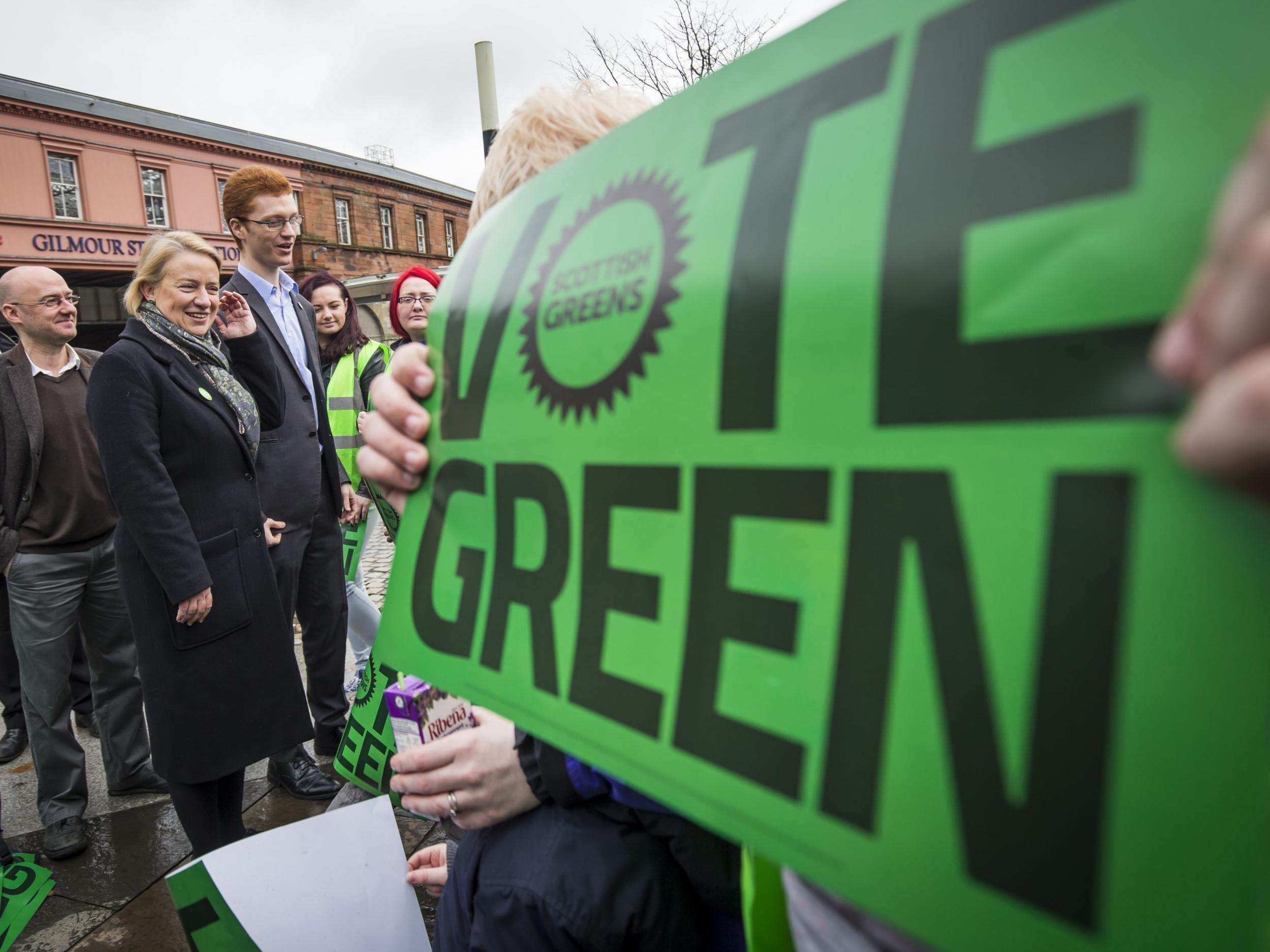 The Green Party has overtaken the Liberal Democrats to become Scotland's fourth party amid a strong result on councils across England.
The Scottish Greens won six seats in the Scottish parliament, while the Liberal Democrats won five.
Earlier this month, party leader Natalie Bennett said that she hoped that this election would build on what she called the "Green surge" at the General Election.
Last year, a million people voted Green - a record number of votes for the party, which increased its number of councillors to 166 in 2015.
"According to the results so far, we have gained in councils right across England. Obviously a big result for us overnight was the Scottish parliament," said a spokesperson for the Green Party.
The party is still hoping for gains in Sheffield, Bristol and Stroud.
"We seem to be doing well, in the West Midlands especially. It's a good sign, we're doing well in places that aren't seen as traditional Green areas," he said.
A Green councillor has been elected for the first time in Weymouth and Portland, while council seats were held by the party in Shipley, Leeds and Coventry among others.
Green candidate Jon Orrell claimed victory in the Weymouth East ward with 55.3% of the vote. He said that his win represented a "big step forward" for the Green Party in Dorset.
The Conservative party has lost overall control of Worcester City Council, as Green candidate Louis Stephen defeated former Worcester mayor and Conservative David Tibbutt.
Mr Stephen's surprising win, combined with Labour's successful hold on its Worcester City Council seats, caused the Conservatives to lose their majority - leaving the way open for a potential 'pact' between Labour and the Greens.
Ross Greer became the youngest ever Member of the Scottish parliament at 21 after being elected in the West of Scotland region.
He joined the Scottish Green party at 15 and was part of the successful campaign to grant 16 and 17-year olds the vote in the Scottish independence referendum.
There were no Green wins in Wales, but deputy leader Amelia Womack tweeted that "it looks like we closed a gap, which is really positive".
Sian Berry: Will the woman described as 'environmental Viagra' turn us on to the Green Party?
Show all 4
Sian Berry, the Green's candidate for the London mayoral elections, is on course to come in third place after Sadiq Khan and Zac Goldsmith.
Currently the only Green MP in Westminster is former party leader Caroline Lucas, who last year increased her majority in the Brighton Pavillion constituency by 11%.
The Green party are campaigning for Britain to remain in the European Union.
Join our commenting forum
Join thought-provoking conversations, follow other Independent readers and see their replies