UK election: Registered voters turned away in one of the most marginal seats in country
Conservative constituency Plymouth, Sutton and Devonport won by majority of 523 in 2015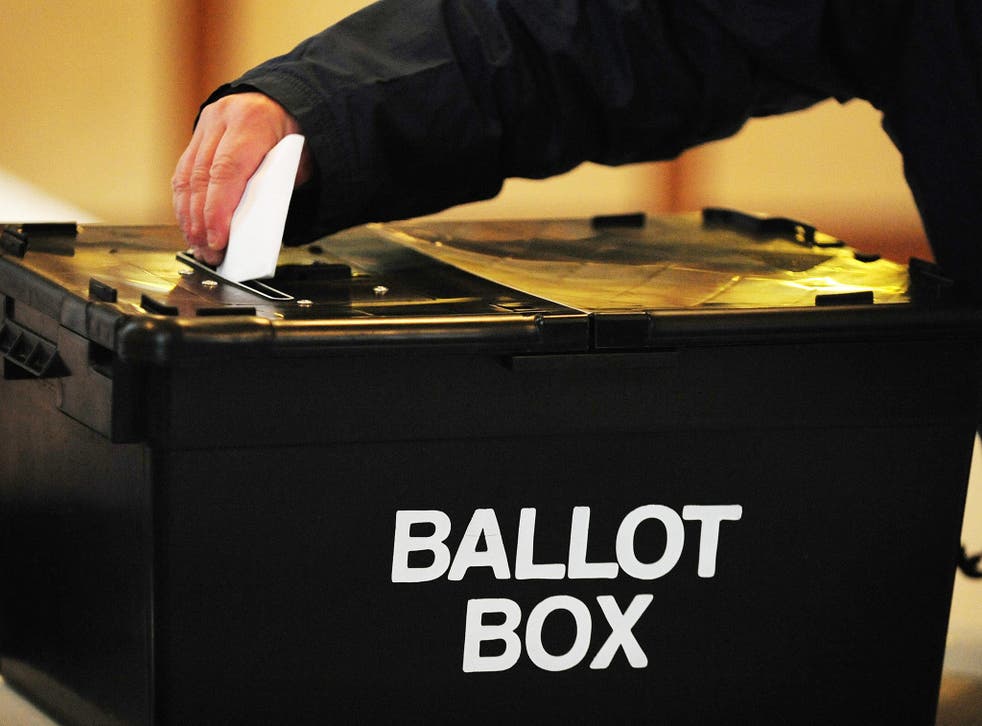 People in one of Britain's most marginal constituencies have reportedly been turned away from polling stations despite having polling cards.
Voters in Plymouth have called the situation "a joke" and demanded a re-election after they arrived to cast their ballot only to be told their names were not on the electoral register.
The centre of the Devon city is the Conservative constituency of Plymouth, Sutton and Devonport – won by a majority of just 523 at the last general election.
The error follows a postal vote mix-up in Plymouth that left more than 1,500 people unable to vote when their postal voting packs went missing.
Plymouth City Council said it was urgently investigating the postal vote disruption, which it blamed on an IT issue.
One man, who has lived in the constituency for more than three decades and said he has voted at every general election, told the Plymouth Herald he had been told his name was not on the electoral register.
Anthony Prynn said the incident had left him "flaming" and said he had notified the council of the situation and was told to wait for a call back. "It is a joke," he said.
"I waited for two hours for a call back, and have phoned five times altogether, but I haven't heard anything," said Mr Prynn. "They will have to have a re-election."
Other residents told the newspaper they knew of people who had been refused a vote "even with their polling cards in their hand", with one couple saying they had registered for one of them to be the other's proxy, but only one was on the register.
A Council spokesperson said: "At any election, a number of issues can crop up. This is often down to people not being registered to vote."
The statement, issued just before polls closed, urged anyone who had not been able to vote to contact the council's election team.
UK Election Day 2017

Show all 38
Regarding the postal vote situation, Council says it has reissued "around 370 replacement ballot packs" to those who have contacted them, and urged anyone whose remain missing to call their offices.
The local authority claimed it had sent out all the forms in accordance with the regulations, adding that this had been "confirmed by our printers". Both it and Royal Mail are now investigating.
Those who applied before the 23 May deadline and have not yet received them can order replacement packs via special delivery on the same day, go in to the council offices during select times on Tuesday, Wednesday or Thursday or nominate someone to collect it for them, the council said.
Several people took to social media to complain about the issues.
Elliot Phillips, 25, is due to go on holiday before election day, and described the problems as "an absolute joke", saying: "People are essentially being robbed of their right to vote."
Join our new commenting forum
Join thought-provoking conversations, follow other Independent readers and see their replies