British politics 'is going badly wrong' as MPs face abuse and death threats, warns Nicky Morgan
The MP said those who turn a blind eye to abuse will eventually be 'consumed' by it as well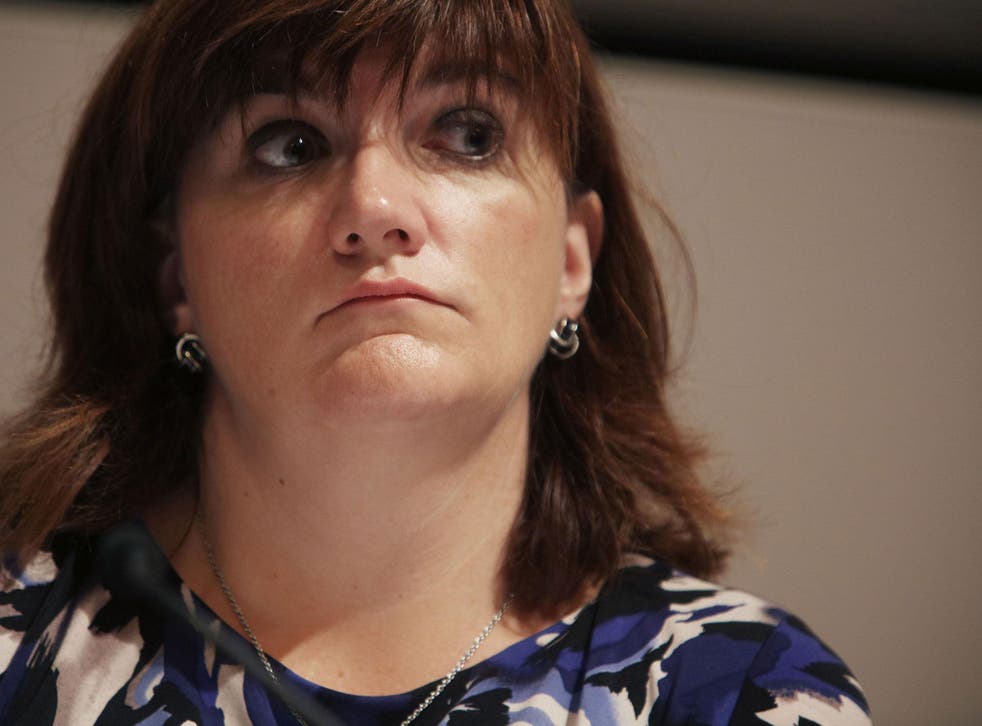 An ex-Conservative cabinet minister has warned that "something is going badly wrong in our democracy" following a year in which violent threats and abuse flooded political debate.
Senior backbencher Nicky Morgan pointed the finger at politicians, newspapers and commentators who do not take responsibility for inciting anger.
Ms Morgan, who chairs the influential Treasury Select Committee, said those who turn a blind eye to abuse are "playing with a fire which will eventually consume them as well".
It comes after the MP faced a torrent of abuse, along with other Conservatives who decided to vote against the Government on Brexit legislation, with some receiving death threats that were reported to police.
Labour MPs have also have complained of abuse during the year, while some newspapers have been accused of inflammatory headlines. Last week Theresa May called for an end to abuse in politics.
Writing for ConservativeHome, Ms Morgan said: "Whether it was Momentum targeting Conservative candidates during the general election, the routine trolling on social media, the 'mutineer' Daily Telegraph headline or the calls for de-selection, death to Brexit traitors and compulsory loyalty tests, something is going badly wrong in our democracy at the moment."
UK news in pictures

Show all 50
Ms Morgan said Ms May's intervention was a "start", but added: "The fault lies with those politicians, newspapers and commentators who accept no responsibility for the consequences of their words.
"Those who turn a blind eye to judges being called enemies of the people, members of the Lords being called saboteurs or MPs who dare to suggest amendments to the EU Withdrawal Bill being called mutineers are playing with a fire which will eventually consume them as well.
"Violence, intimidation and threats are no longer confined to the fringes of our politics – and at the end of 2017 it is the poorer for it."
The 11 MPs who voted against the Government were named on a Daily Mail front page following the Commons debate under the headline "Proud of Yourselves?" and had been named on an earlier Daily Telegraph front.
In the aftermath, former attorney general Dominic Grieve, who was a lead figure in the rebellion, said: "You only have to look at the vitriol, the death threats – I don't do social media, but even so I've had to report certain things off to the police."
It also follows reports at the weekend that the pregnant wife of a Conservative MP who heckled Jeremy Corbyn was subjected to violent threats on social media.
The woman was told by one user "hope your baby dies" while her husband received death threats that are now being investigated by police.
A spokesman for Mr Corbyn said after the incident that the Labour leader "has always condemned abuse and personal attacks, whether online, in the Commons chamber or in the media."
Register for free to continue reading
Registration is a free and easy way to support our truly independent journalism
By registering, you will also enjoy limited access to Premium articles, exclusive newsletters, commenting, and virtual events with our leading journalists
Already have an account? sign in
Join our new commenting forum
Join thought-provoking conversations, follow other Independent readers and see their replies