Ukip facing bankruptcy as leading donor 'threatens to walk away'
Insurance tycoon Arron Banks has donated £1.3 million to the party over the last 18 months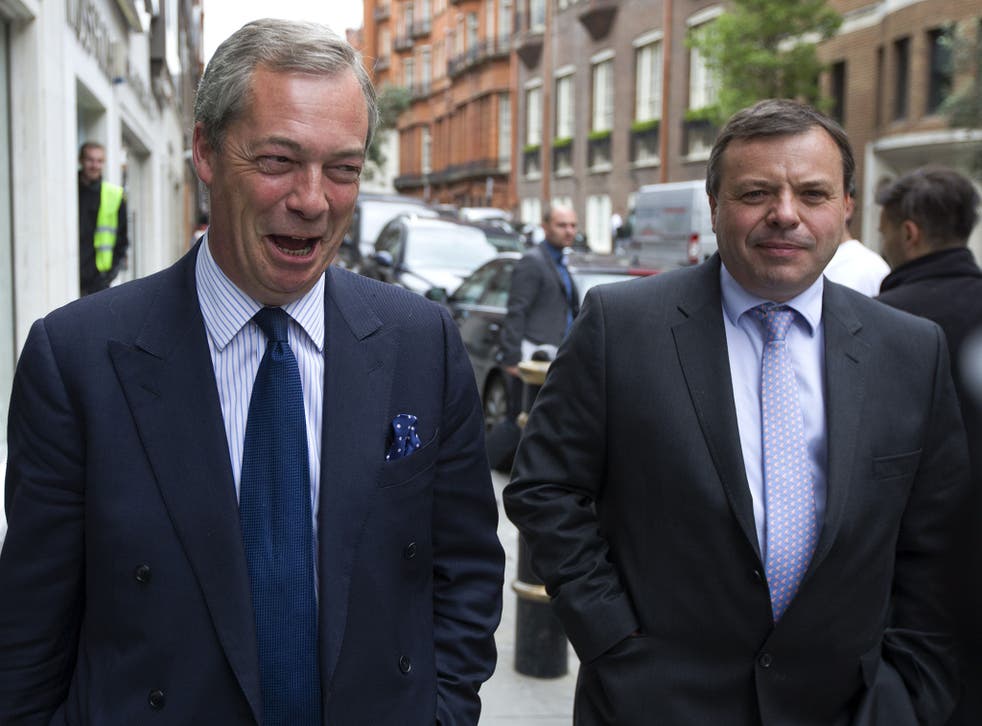 Ukip could be facing bankruptcy as reports suggest one of its leading donors is considering withdrawing his support.
After donating £1.3 million to the party over the last 18 months, insurance millionaire Arron Banks will discuss the party's financial future with fellow donors over the next few days, the Daily Telegraph reports.
A party source has claimed that if its loans were to be recalled, Ukip would be rendered insolvent - something Nigel Farage said could not happen.
The party has lurched from one crisis to another in recent weeks after Diane James, Farage's successor as leader, stood down after just 18 days in the job for "personal and professional reasons".
One of the frontrunners to replace her, Steven Woolfe MEP, then quit the party in the wake of a physical "altercation" at the European Parliament with fellow Ukip MEP Mike Hookem that saw him knocked out and hospitalised.
A friend of Mr Banks told the Telegraph the millionaire is "absolutely" considering leaving the party, adding: "Now it is up in the air. He is not going to put any money in now – he is sick of it, absolutely sick of it."
Mr Banks had donated £20,000 to the leadership campaigns of both Diane James and Steven Woolfe.
Steven Woolfe resigns saying Ukip is in a 'death spiral'
The Electoral Commission, which regulates party and election finance, has stated that Ukip owes £315,000 to three different donors.
The largest single loan of £200,000 is owed to one individual named as Chris Mills.
Mr Farage has admitted that Ukip struggled financially between July 2015 and March of this year but denied the party was at risk from a "black hole" of debt.
Join our new commenting forum
Join thought-provoking conversations, follow other Independent readers and see their replies