Ukip culture spokesperson urges crackdown on speaking foreign languages in schools
Call comes as Ukip parliamentary candidates call for ban on the unemployed driving and a fightback against the "enforced atheisation" of Britain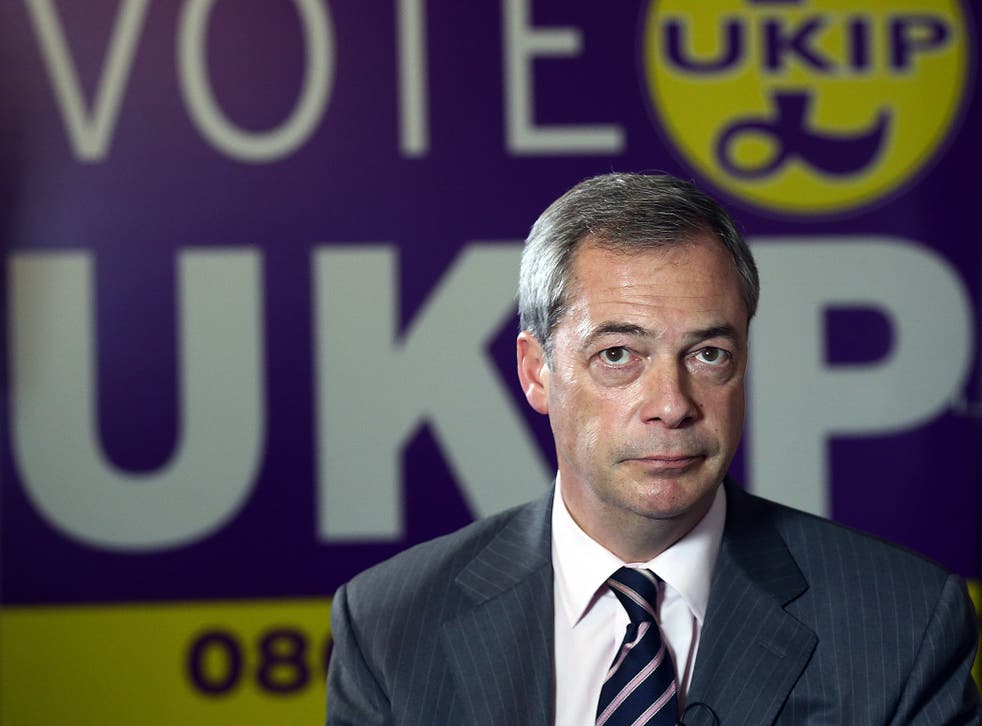 British school pupils speak too many foreign languages and the number they speak should be reduced, Ukip's culture spokesperson has said.
Peter Whittle, a long-time critic of multiculturalism, said schoolchildren being able to speak different languages was damaging to "social cohesion", and called for a reduction in pupils' linguistic diversity.
The comments come as Ukip parliamentary candidates call for a ban on benefit claimants being able to drive and a fightback against the "enforced atheisation" of society.
The party's culture spokesperson told the Guardian newspaper: "Only very recently, it was put forward that there are so many different languages in our schools and isn't it a wonderful thing?
"Well, I see that as: how can you say that is wonderful? I see that as a barrier to social progress and a barrier to social cohesion."
A Ukip spokesperson told the Independent that Mr Whittle was not describing party policy.
"No culture policy has yet been announced, as such it is the view of our Culture spokesman at this point," the party spokesperson said.
Ukip's manifesto at the last election pledged to "recognise the numerous threats to British identity and culture" and "end the active promotion of the doctrine of multiculturalism by local and national government and all publicly funded bodies".
The manifesto as a whole has since been disowned by Ukip leader Nigel Farage, who described it as "drivel".
Apart from being the party's spokesperson on culture Mr Whittle is also Ukip's candidate for the seat of Eltham in South East London, which is currently held by Labour MP Clive Efford.
He is the founder and director of the New Culture Forum think-tank, which says it aim is to "challenge the discredited left/liberal cultural orthodoxy" in Britain.
As the election campaign grinds into action details about Ukip candidates' views on various issues have begun to filter through.
Yesterday it emerged that a Ukip candidate in Leicestershire wanted to ban the unemployed from driving cars.
"We could likely remove six million cars from the road if benefits claimants were not driving," a leaflet attributed to Lynton Yates, Ukip candidate for Charnwood constituency said.
"Why do they have the privilege to spend the tax payers[sic] hard earned money on a car, when those in work are struggling to keep their own car on the road?"
Ukip's confusing policies

Show all 7
A Ukip spokesperson declined to comment on authenticity of the election literature on which the comment appeared, but said: "These are not Ukip policies and they will not form part of the Ukip manifesto."
This morning social media focused on another leaflet, attributed to Ukip candidate for Tooting Przemek Skwirczynski, which said the party would stand up against the "enforced atheisation of society".
In an article for The Commentator website last year Mr Skwirczynski argued that the European Union was "staunchly promoting atheism" in Britain.
"UKIP has become the go-to party for Christians and other religious voters, as, unlike the LibLabCon establishment, we do not push atheist and anti-Christian policies," he later wrote in another article.
Join our new commenting forum
Join thought-provoking conversations, follow other Independent readers and see their replies