Ukip leader Nigel Farage brands John Bercow a 'disgrace' for saying eastern European migrants are better workers than Britons
Anti-EU MEP says Bercow broke rules of the impartiality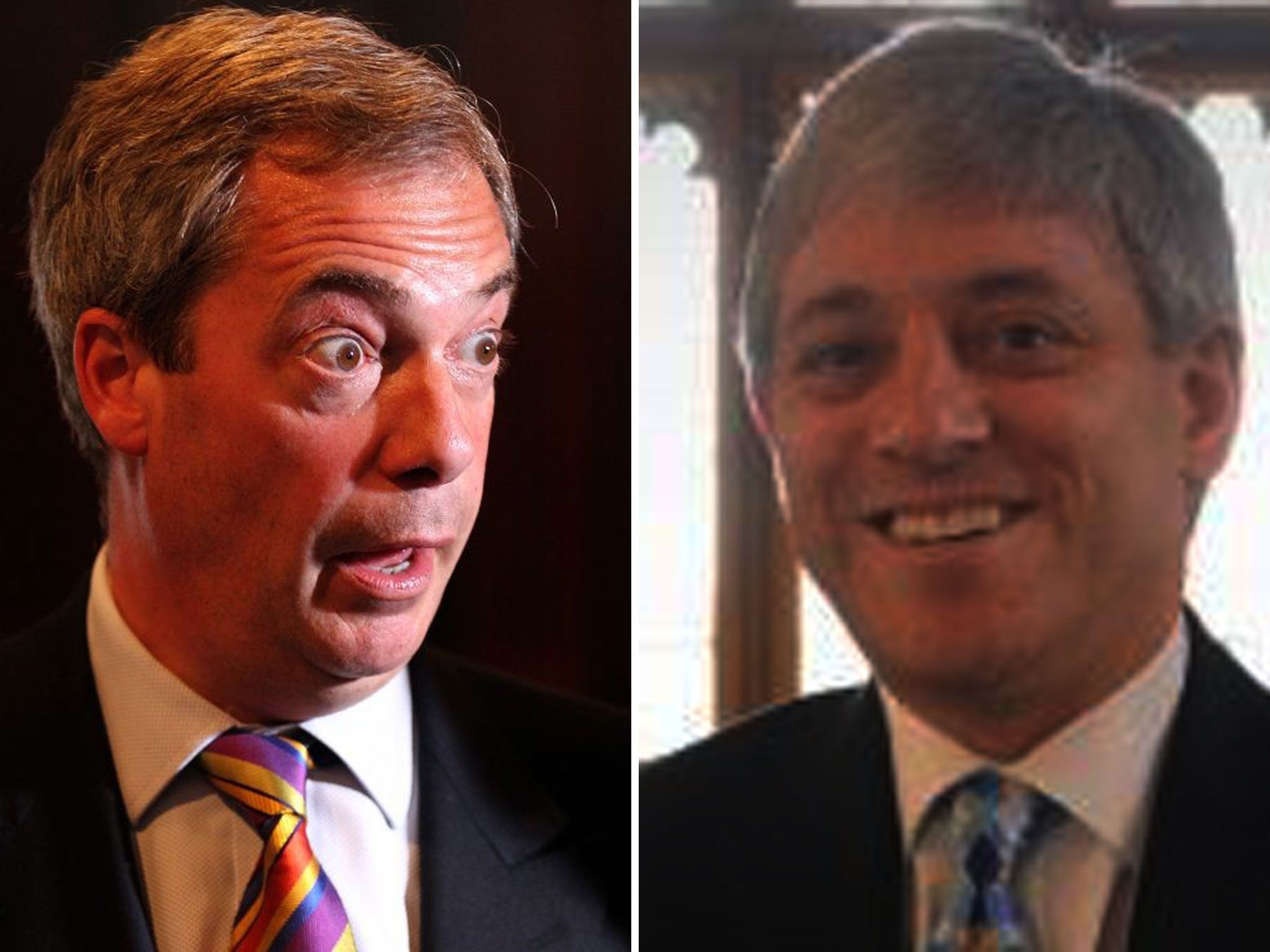 Nigel Farage has branded John Bercow "a disgrace to the office of Speaker" after comments suggesting eastern European immigrants are better workers than British people.
The Ukip leader - who controversially stood against Bercow at the 2010 general election - said the "outrageous" words breached the convention of the Speaker's impartiality.
The MEP for the South East told The Daily Telegraph: "It is outrageous that Mr Bercow is happy to overthrow the wisdom of ages and think it acceptable to comment on matters that are both highly political and deeply contentious. He is a disgrace to the office of Speaker.
"There are very good practical and constitutional reasons why the Speaker is neutral, reasons that he obviously believes are beneath his own august self image."
The offending comments were made on an official visit to the Romanian parliament last week.
Asked after his speech about the UK debate over lifting European immigration restrictions on Romanians and Bulgarians at the start of 2014, Mr Bercow answered: "I believe things should be controlled and monitored when it comes to migration - any state that wants to protect its own people should do this - but there are also great advantages.
"I want to underline the fact that there has been an important wave of immigrants that came to Great Britain from new member states and in many cases they came with aptitudes and a commitment, an involvement we haven't always seen in our labour force."
He also said the UK's anti-immigration lobby - of which Mr Farage is a high-profile member - had adopted a "bellicose and strident tone".
A spokesman for the Speaker said he was trying to be "helpful" to his hosts by rehearsing the arguments on both sides of the debate.
He said: "He understands more than anybody the importance of impartiality in this role.
"It is not something that he would go to the Romanian parliament to give a lecture on. It is just one of a series of questions he was asked.
"He was in front of the Romanian parliament answering questions about all sorts of things and just wanted to be helpful to his hosts."
Farage's standing against Bercow for the seat of Buckingham, against the convention that the speaker be unopposed by the main parties in his or her seat, saw him finish third with 8,410 votes, to Mr Bercow's 22,860.
Join our commenting forum
Join thought-provoking conversations, follow other Independent readers and see their replies