Ukip set for hammering at general election after losing all but one council seat
Party's vote share could drop to 3 per cent, experts predict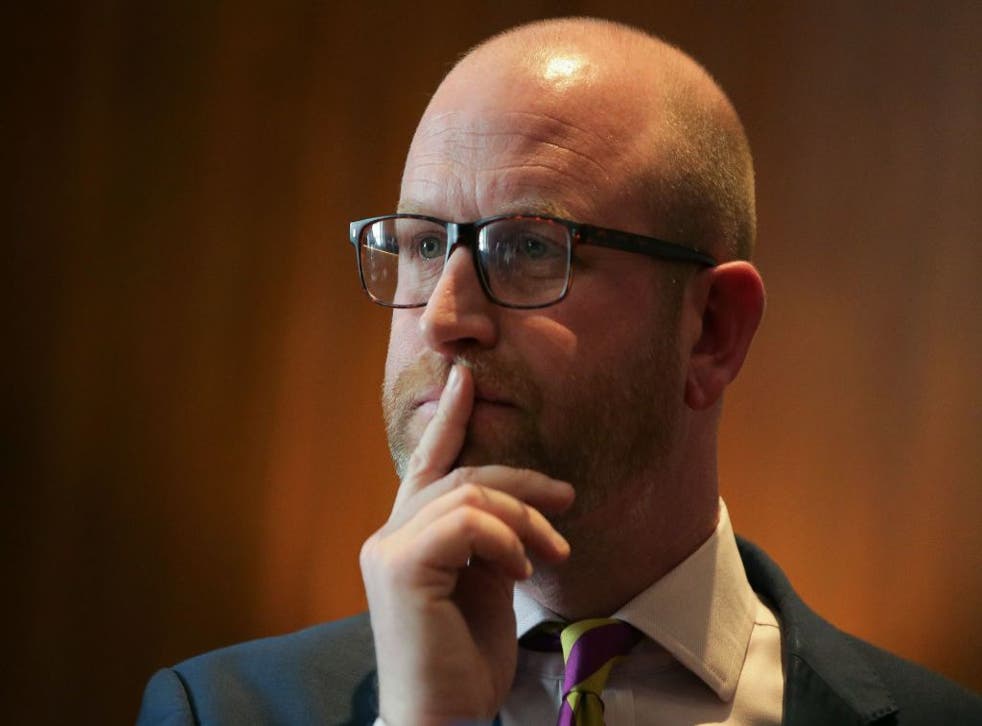 Ukip looks set to take a hammering at the general election after the party suffered a humiliating night and lost all but one of its seats in council elections in England, Scotland and Wales.
The party has so far lost 135 seats across the country, with counting still underway in a number of areas.
It gained one seat from Labour in Padiham and Burnley West but was defeated in areas, such as Essex and Lincolnshire, where it has traditionally had strongholds.
In Lincolnshire, where party leader Paul Nuttall is standing for election in the constituency of Boston and Skegness, Ukip lost all ten of its seats.
Professor Michael Thrasher, a polling expert, told Sky News that Ukip's national vote share could drop to 3 per cent – down from 22 per cent during the same local elections in 2013.
The latest general election polls ahead of the 8 June vote suggest Ukip has the support of just 5 per cent of voters – down from the 13 per cent it received at the 2015 election.
Despite the losses, senior Ukip figures denied the results were a disaster for the party.
Ukip's local government spokesman, Peter Reeve, said his party remained a "very relevant, real voice".
UK General Election 2017

Show all 47
"Even if we don't win a single seat later on today, Ukip still has 300 councillors across the country and is still a very relevant, real voice in local politics," he told the BBC.
"What is also true is we continue – and have done for many years – to control the national agenda and the government agenda. They didn't want to have a referendum on Brexit, Ukip forced that on them - they were terrified of us and they did it."
However, foreign affairs spokesperson Lisa Duffy admitted the results in Lincolnshire were "very disappointing".
"I won't use the word disaster, I'll use the word challenging," she told the BBC. "We knew it was going to be a difficult night."
Many of the seats previously held by Ukip went to the Conservatives, suggesting Theresa May stands to benefit at the general election from the fall in Ukip support.
It was one of several causes for celebration for the Prime Minister during a night in which the Conservatives gained almost 500 seats while Labour lost more than 300, with some areas still to declare their results.
Join our new commenting forum
Join thought-provoking conversations, follow other Independent readers and see their replies