Ukip's Suzanne Evans accused of 'advocating fascism' over 'democratic control' of judges
The leadership candidate said she 'questioned the legitimacy' of the High Court ruling that sadi parliament should vote on triggering Article 50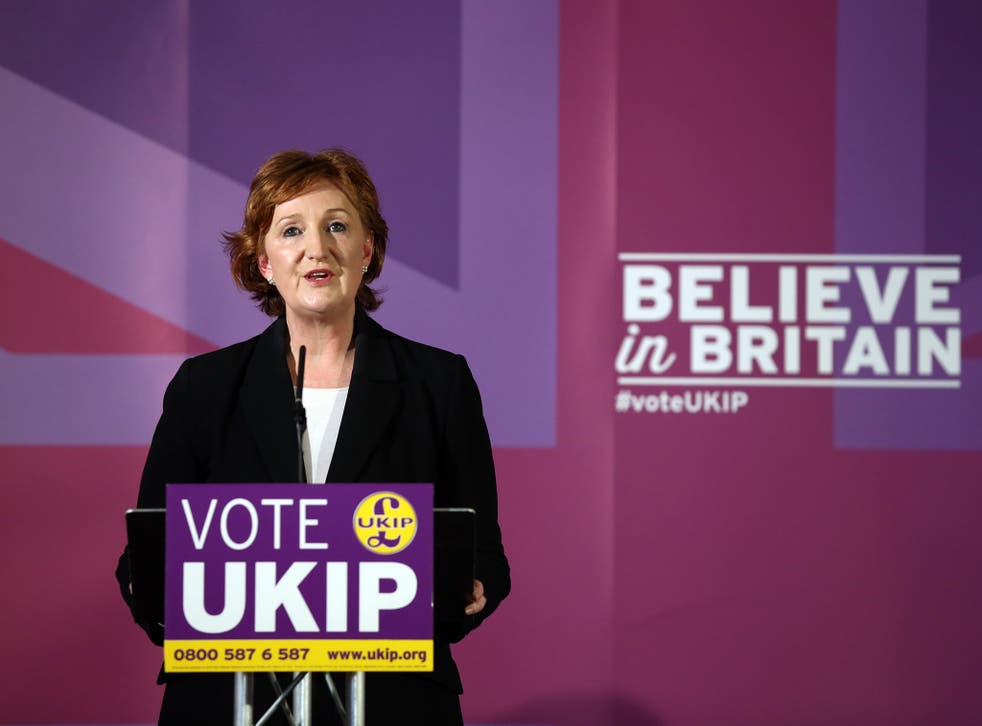 Ukip leadership candidate Suzanne Evans has been accused of 'advocating fascism' after she repeated her claim, in the wake of last weeks High Court ruling, that judges should be brought under 'democratic control.'
Ms Evans told the Today programme: "I think there is a debate to be had about whether or not judges should be subject to some kind of democratic control."
Following on from Nigel Farage's comments on Sunday, that one of the judges in question should have absented himself from the case on the basis of his work for a European law group, Ms Evans said she was, 'Questioning the legitimacy of this particular case.'
The Conservative pro-Remain MP Anna Soubry said: "Heaven help us! Suzanne Evans talking dangerous nonsense. "Democratic control" of judges. It's the way of fascism."
Responding to the comments, Labour's shadow Brexit secretary Keir Starmer, said: "Some of us have worked in countries where judges do as governments tell them and we know that is highly corrosive of the rule of law and democracy."
Many countries, including the USA, have judicial systems that are partially elected. But Ms Evans said she had not been talking about judges being subject to elections, but instead "pre-appointment and confirmation hearings" and "scrutiny by select committees".
"I think there is a debate to be had about whether or not judges should be subject to some kind of democratic control," she told BBC Radio 4's Today programme.
Evans said she was "not saying we should get rid of judges" but suggested the judges allowed their pro-EU views to influence their decision. "I am questioning the legitimacy of this particular case," she said.
Her comments were branded "irresponsible". by Labour's shadow Brexit secretary Keir Starmer. "Some of us have worked in countries where judges do as governments tell them and we know that is highly corrosive of the rule of law and democracy," he told Today
Ukip leadership candidate Suzanne Evans has been accused of advocating "fascism" after she called for judges to be subject to "democratic control."
Register for free to continue reading
Registration is a free and easy way to support our truly independent journalism
By registering, you will also enjoy limited access to Premium articles, exclusive newsletters, commenting, and virtual events with our leading journalists
Already have an account? sign in
Register for free to continue reading
Registration is a free and easy way to support our truly independent journalism
By registering, you will also enjoy limited access to Premium articles, exclusive newsletters, commenting, and virtual events with our leading journalists
Already have an account? sign in
Join our new commenting forum
Join thought-provoking conversations, follow other Independent readers and see their replies