Rishi Sunak rules out fighter jets for Ukraine as war could stretch into 2024
PM fears 'prolonged stalemate' will benefit Russia – but rules out sending jets as 'not practical'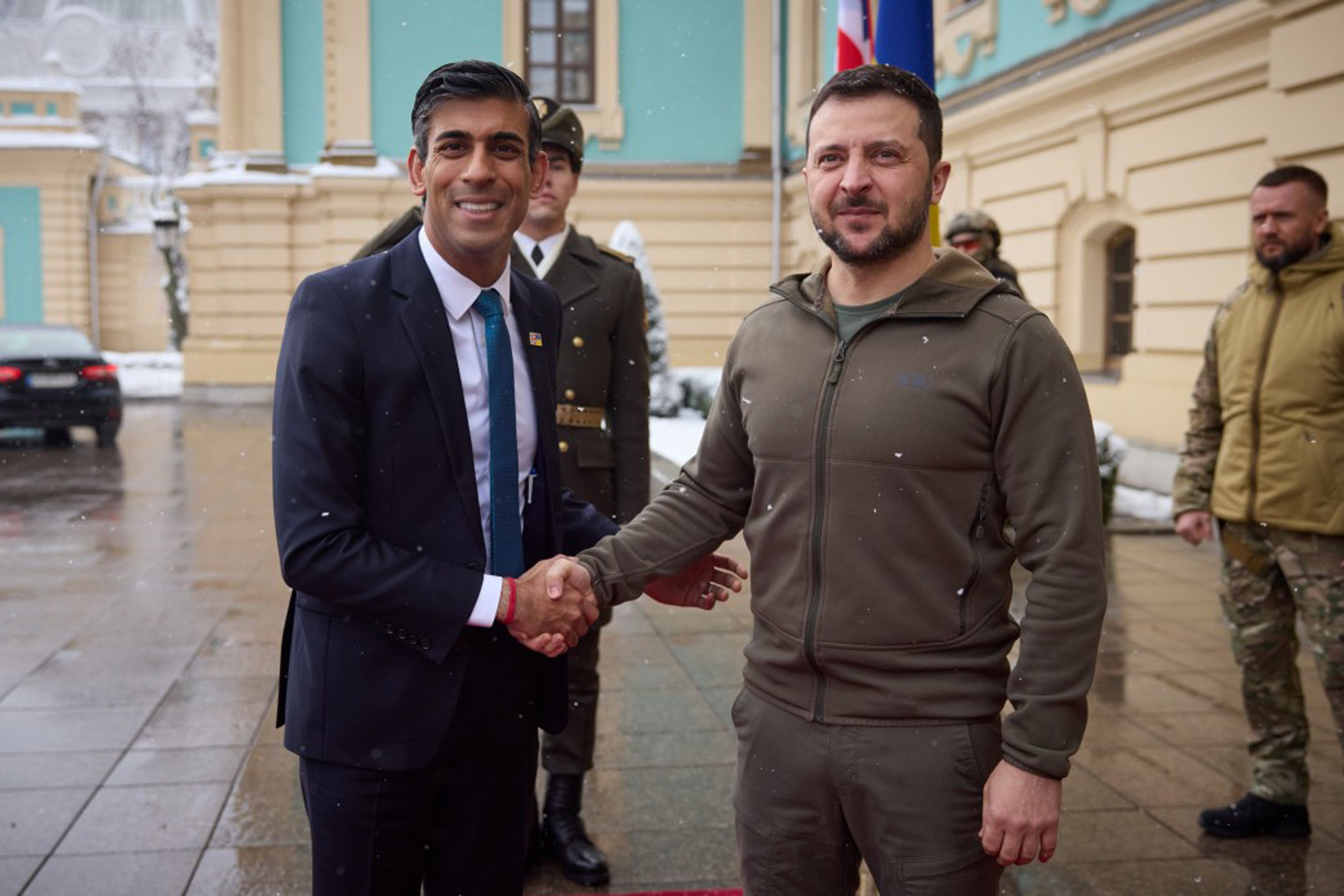 Rishi Sunak believes it is "not practical" to send British fighter jets to Ukraine, despite being keen to boost support to Kyiv to avoid a lengthy stalemate in the country's war with Russian invaders.
The Ukraine conflict is likely to grind on throughout 2023, western defence officials warned on Tuesday, even if both sides make territorial gains at different times.
The prime minister told his cabinet a "prolonged stalemate" in the war in Ukraine "would only benefit Russia" and its president Vladimir Putin, according to No 10.
Join our commenting forum
Join thought-provoking conversations, follow other Independent readers and see their replies