Universal basic income 'not a credible' idea, says Labour leadership contender Owen Smith
'I don't think talking about universal basic income, however attractive an idea it is, is the answer'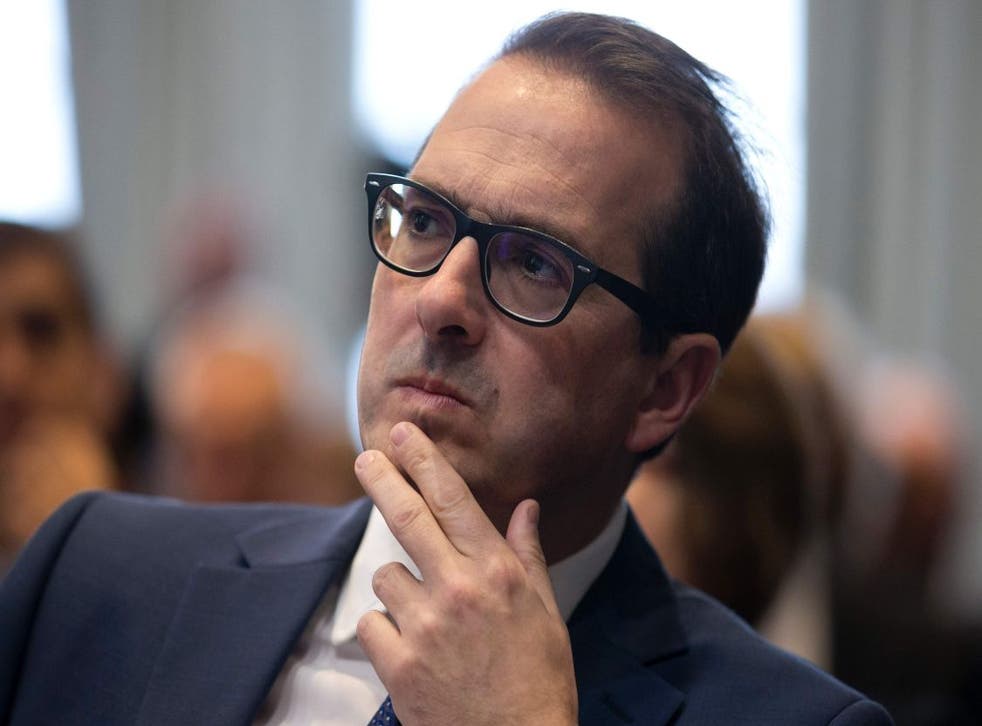 Owen Smith has outright rejected the idea of a universal basic income for all citizens in Britain, claiming it demonstrates John McDonnell's lack of economic credibility.
It comes after Mr McDonnell, the shadow chancellor, told The Independent last week he believed he could "win the argument" on a basic income, which is not currently Labour party policy. The idea – a radical redesign of the welfare state – would involve ditching a means-tested benefits system in favour of an unconditional flat-rate payment to all citizens irrespective of their employment status.
When asked whether he would fight the next general election on a platform that advocates the radical policy, Mr McDonnell, who is also chairing Jeremy Corbyn's campaign to remain Labour leader, responded: "I think we've got a long way to go in developing the proposal and the argument but I think we can win the argument on it.
But the Welsh MP Mr Smith dismissed the idea completely at a news conference in central London.
Asked whether he could see himself adopting the radical policy, the former shadow worker and pensions secretary replied: "Honestly, no. I've looked at the arithmetic and I cannot see that this works. I've looked at three or four reports… it's a lovely sounding policy but it's another example of John, and Jeremy I'm afraid, not being credible on economic policies.
"I think there have been many examples during this campaign, which I've sketched out serious which we could rebuild Britain – the £200 billion New Deal that I've talked about. John by contrast has talked about a £500 billion investment programme. "
"I don't think talking about universal basic income, however attractive an idea it is, is the answer."
After a rally last week Mr McDonnell added that he would "make sure we take into account the experiments that are going on at the moment, developing the ideas that the Fabian society have put forward", before campaigning on the issue.
"What people are anxious about at the moment is around levels of poverty increasing, levels of inequality and at the same time people not being able to get some of the basics in life and that's why there are large numbers of people turning up at foodbanks," he added.
Labour leadership contest: Jeremy Corbyn vs Owen Smith

Show all 8
During the news conference on Monday Mr Smith's team also released a mock-up of the 'Conservative Party Manifesto 2020' suggesting what Theresa May could run a future election on "and implement in government if Labour continues to fail to form a credible opposition". It featured public spending reductions, tax cuts for the wealthy, reduced workplace rights, increased selection in schools, charges for NHS services and the abandonment of Britain's 0.7% overseas aid target.
Mr Smith who added: "It's eminently foreseeable that without a strong opposition to the Conservative Party, this sort of radical right-wing agenda would be the one they would seek to apply to Britain - and it's an ugly vision of what Britain could become without a Labour opposition," said Mr Smith, who is trailing Mr Corbyn in the polls for the leadership contest ending on September 24.
"I think Britain would be unrecognisable at the end of that era. I think they could have transformed this country for the worse.
"All of us - Jeremy, myself, everybody in the Labour Party - has got a pressing duty to think hard about what we are doing. We cannot mistake the mass rallies that Jeremy has gathered for the mass movement we need to gather of 12 or 13 million people voting Labour in order to stop this becoming reality."
Join our new commenting forum
Join thought-provoking conversations, follow other Independent readers and see their replies