Universal basic income has the support of 40% of British people, poll reveals
Findings emerge after Labour's John McDonnell told The Independent the party is expected to include a pilot in its next general election manifesto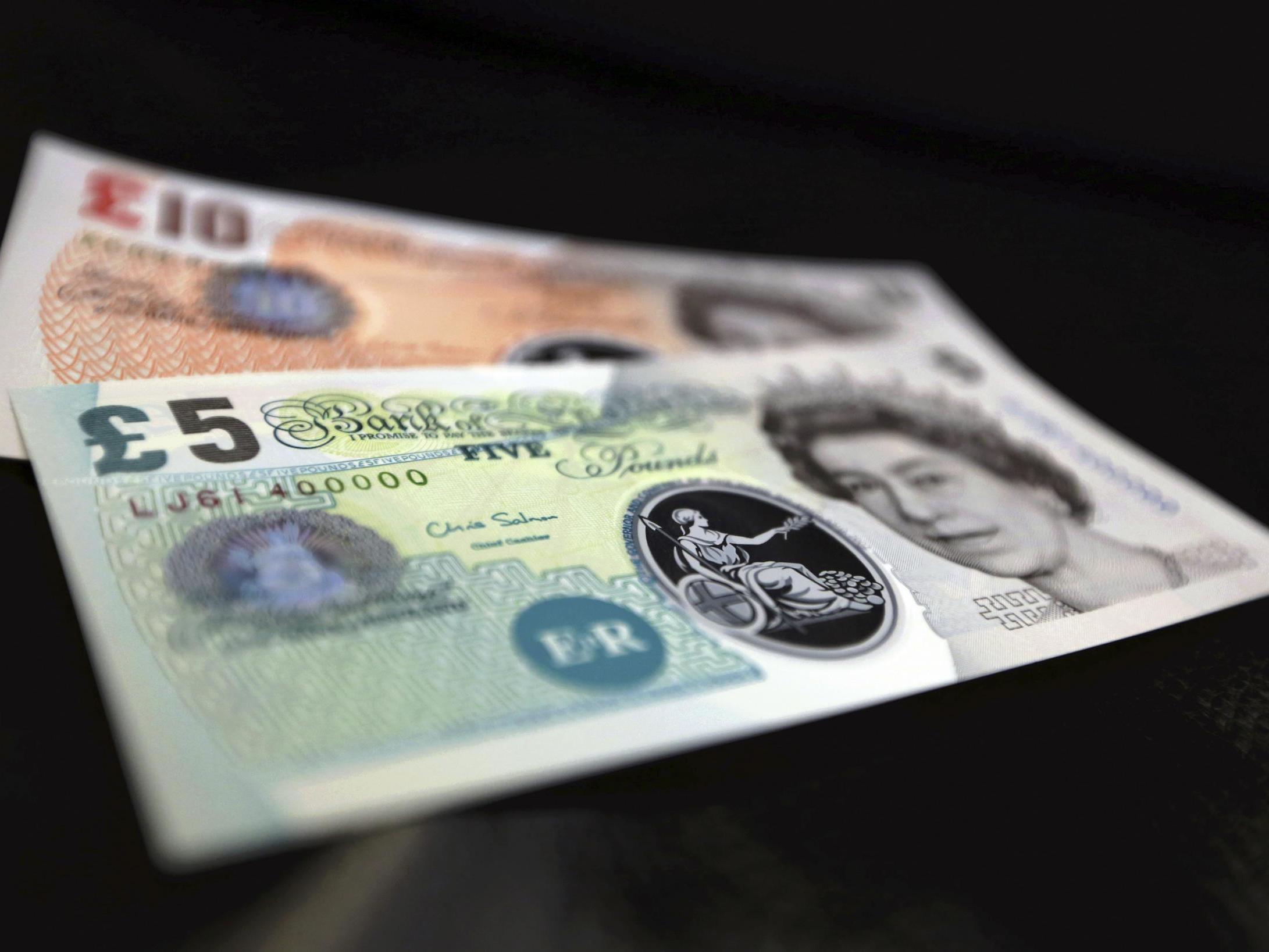 Forty per cent of British people support the idea of universal basic income and would welcome experiments of the radical policy in their local area, a new poll claims.
The findings emerge after the shadow chancellor, John McDonnell, told The Independent that Labour is set to include a pilot of the scheme in the party's next manifesto for a general election.
In their new 180-page report, the Royal Society for the Encouragement of Arts, Manufactures and Commerce (RSA) say the concept is "rapidly breaking through into the mainstream political discourse".
The organisation, which is led by Matthew Taylor, author of a recent report for Theresa May into modern employment practices, calls for locally led basic income trials and suggests it could combat rising economic insecurity.
They claim this would give people the power to create an alternative to the "failed universal credit" payments currently being rolled out by the Department for Work and Pensions.
Although there are many variations of such a scheme, the general principle involves overhauling the welfare state by ditching means tested benefits and replacing them with an unconditional flat-rate payment to all citizens.
Finland, Canada, Kenya, the Netherlands and Uganda have experimented with the radical policy, with advocates arguing it could remove any stigma involved in the current benefits system.
According to the poll by Populus, commissioned by the RSA, just 17 per cent of individuals were opposed to the idea of a basic income experiment while 41 per cent expressed support. A quarter of respondents were neutral on the idea and 16 per cent replied don't know.
The findings suggested that 40 per cent of people would welcome experiments of the proposal in their local area to test how it works, while 15 per cent were opposed. A further 27 per cent said they did not oppose or support the idea.
The poll also found that the majority of the public back a welfare state guided most by concern for the poor and needy (54 per cent) rather than "stepping out of the way so people can stand on their own two feet" (5 per cent).
Nearly half (49 per cent) believed basic income would also reduce the stigma associated with receiving benefits. But the polling also reveals that the public is concerned about the cost, with 45 per cent worrying it is "unaffordable".
Anthony Painter, the director of the RSA's action and research centre, said: "The universal credit experiment is failing on its own terms, while the wider welfare state is riddled with complexities and underpinned by draconian sanctions.
"By contrast, our poll shows that in an era of widespread economic insecurity, policymakers have the public's support to start exploring innovative alternatives to today's failing and unpopular welfare system.
"Basic income is no magic bullet, but with HM opposition exploring the idea and the Scottish government looking to pilot it with four Scottish councils, basic income is increasingly seen as one plausible response to modern economic insecurity."
The author of the report, Charlie Young, added: "As basic income schemes are tested and designed, we need to give thought to how they meet people's needs and natural concerns. This poll shows there's net support for basic income in principle and that there's an appetite for experimentation."
Labour's finer details are yet to be laid out, but the trial in Finland, in which 2,000 participants took part, involved them receiving €560 (£490) monthly basic payment, equivalent to £5,880 a year.
Mr McDonnell revealed to The Independent earlier this week that he had recently discussed the idea with former Labour leader Ed Miliband, who was "really keen" on getting a pilot of the scheme in the next manifesto.
Asked whether he could envisage a pilot of basic income forming part of Labour's next blueprint for government, he replied: "It's one of those things I think we can get into the next manifesto and see, it's worth a try. There have been pilots elsewhere. I'm trying to wait for the feedback."
He continued: "If you look at what's happened elsewhere in other countries – and I think Scotland is looking at it as well – they are doing it on a small geographical basis in particular towns. Guy is looking at that now and coming forward with proposals.
"It will be thrown into the discussions about the next manifesto – that's one of the ideas that a lot of people are pressing for."
A spokesperson for the Department for Work and Pensions said: "A universal basic income would not work for those who need more support, such as disabled people and those with caring responsibilities. We currently spend £90 billion a year on welfare support tailored to the needs of individuals, which means more help is getting to the people who need it most.
"It's reasonable for people to meet certain requirements to receive their universal credit payment and these are agreed with people in advance – sanctions are only used in the minority of cases when someone doesn't meet these requirements without a good reason."
Populus interviewed a random sample of 2,070 UK adults aged 18+ online between 27–29 of July 2018. Surveys were conducted across the country and the results have been weighted to the profile of all adults. Populus is a founder member of the British Polling Council and abides by its rules
Join our commenting forum
Join thought-provoking conversations, follow other Independent readers and see their replies