Universal credit forcing families to wait months for help to pay childcare bills, MPs warn
'If the government had set out to design a system to make it harder for parents to get into work, it could hardly have done better'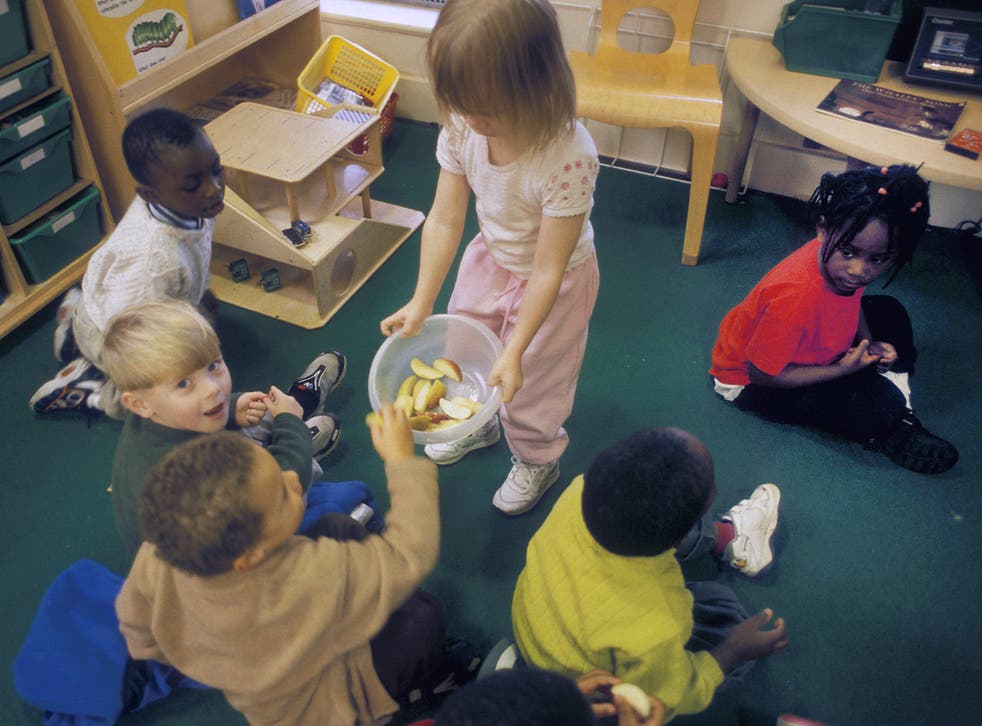 Hard-up families are waiting months for desperately-needed help with childcare bills because of another fault in the universal credit system, MPs warn today.
The flaw – requiring claimants to pay upfront, then claim back the cost – is leaving people with the stark choice to "turn down a job offer, or get themselves into debt", their report says.
Around 100,000 households, including the poorest, will also receive less for their childcare costs than under the system universal credit replaces, the Commons Work and Pensions Committee concludes.
The report comes hard-on-the heels of a warning that around 3 million people will still be worse off on the controversial new benefit, despite Philip Hammond's Budget U-turn in October.
"If the government had set out to design a system to make it harder for parents to get into work, it could hardly have done better than this one," said Frank Field, the committee's independent Labour MP chairman.
"It's not just driving parents into despair and debt, and creating problems for childcare providers – it's also actively working to prevent the government achieving its own aim of getting more people into work."
The Department for Work and Pensions (DWP) has claimed that universal credit – still to be introduced for most intended claimants – can help an extra 200,000 people move into work.
But the Work and Pensions Committee says "success or failure in achieving these aims depends largely on working parents".
Furthermore, the harsh impact on universal credit claimants with children comes despite the government funding support for households earning up to £200,000 a year, through other schemes.
The report says ministers should divert cash from its tax-free childcare scheme and offer of 30 hours' free childcare to boost the help available within universal credit.
Mr Field added: "It is simply irresponsible of government to suggest that the way around this policy's inherent problems is for struggling, striving parents to take on more debt.
UK news in pictures

Show all 51
"If the government doesn't sort this out, universal credit childcare support will work against all that good, as well as against the objectives of universal credit itself."
The DWP has argued the system will help to reduce fraud and prevent people making false claims for childcare.
Responding to the criticisms, a spokesperson said: "This report doesn't acknowledge that with universal credit childcare is more generous.
"Working parents can claim back up to 85 per cent of eligible costs, compared to 70 per cent on the old system."
Mr Field's committee has already urged MPs to consider voting down new regulations – currently on hold – that would extend universal credit to three million claimants, from next summer.
It fears they will plunge more claimants into poverty, despite the chancellor's decision to pump £1.7bn into higher payments that will ease the pain for 200,000 workers.
The complex system will still heavily penalise single parents and second earners in families – who are usually women – the respected Resolution Foundation think-tank has warned.
Join our new commenting forum
Join thought-provoking conversations, follow other Independent readers and see their replies