Universal credit cut in autumn could plunge '500,000 people into poverty', Rishi Sunak warned
'Government has chosen to cut the main rate of unemployment support to its lowest level since 1990'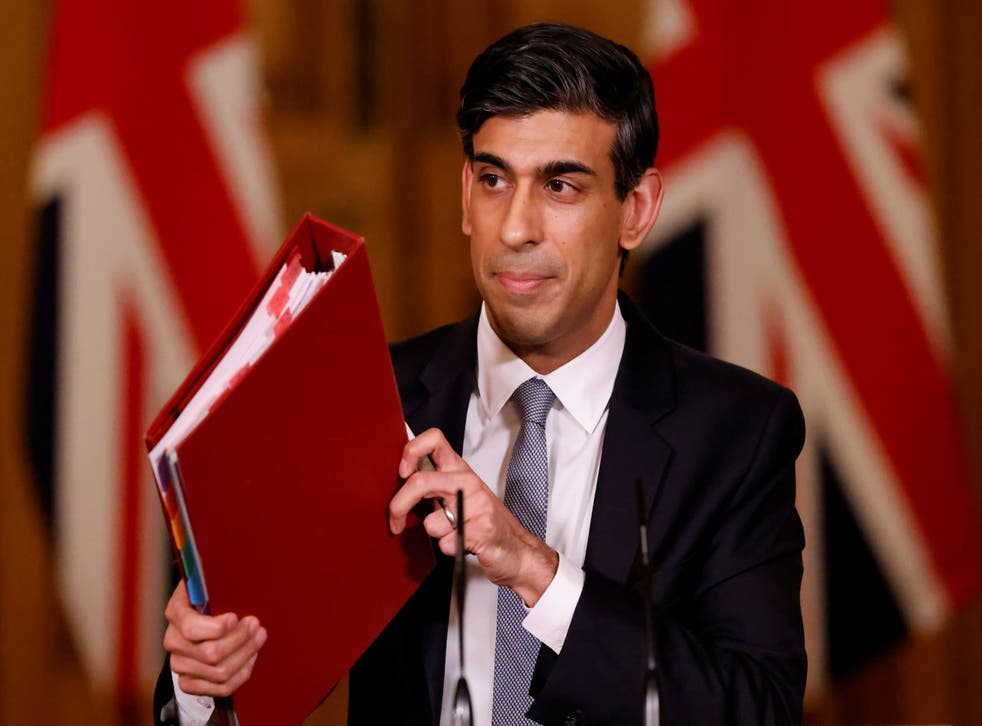 Rishi Sunak has been warned he risks plunging 500,000 people into poverty if the government presses ahead with cutting the £20-per-week universal credit increase is cut in six months' time.
It comes after the chancellor announced a temporary extension to the payments — introduced at the onset of the pandemic — until September, but was accused by Sir Keir Starmer of "deferring" insecurity for millions.
Estimates from the Joseph Rowntree Foundation said the plans to end the uplift, which will coincide with the phasing out of the furlough scheme, will see half a million people, including 200,000 children, placed into poverty in the winter.
The organisation added in its post-Budget analysis: "The OBR [Office for Budget Responsibility] latest forecasts show that unemployment is expected to increase by a further 500,000 people between now and the peak towards the end of the year.
"Despite that, the government has chosen to cut the main rate of unemployment support to its lowest level since 1990."
A separate briefing paper from the Resolution Foundation praised the chancellor's decision to support the immediate recovery before "turning to tax rises in the middle of the decade", but said he may have more work to do to plug gaps in support.
The Foundation claimed the poorest households will face a seven per cent fall in income in the second half of 2021-22 if the increase in universal credit payments is removed, warning it "will take the basic level of benefits back to levels not seen since the early 1990s at the same time unemployment is due to speak".
Chief executive Torsten Bell told BBC Radio 4's Today programme that the £20 per week uplift should be made permanent, arguing removing the support in September was a "very bad idea".
His call was echoed by Labour's shadow work and pensions secretary Jonathan Reynolds, who said that an immediate cut to universal credit would have been "simply unthinkable".
However, he added: "We are still facing unemployment at 6.5 per cent with historically low levels of out of work support. The uplift should stay until UC is replaced".
Questioned on the looming cut in a separate interview on Thursday, Mr Sunak told the BBC: "It's important to remember that's just one of the many things we are doing to support low-income families during this crisis."
He added: "We're taking a more generous approach and keeping in place in full without phasing it out. It's in place in full all the way through until the end of September because I think that's a more generous approach.
Immediately after the Budget on Wednesday, the acting chief executive of Citizens Advice, Alistair Cromwell, said that while the extension of support will be a "huge relief" for millions who will not face a cut next month, "this is a stopgap".
He added: "A six-month extension kicks the can down the road, only to leave millions facing a financial cliff edge in the autumn. We urge the government to think again. The universal credit uplift must be kept for at least a year to help people pick up the pieces from this crisis."
Join our new commenting forum
Join thought-provoking conversations, follow other Independent readers and see their replies