Universal Credit: Government's welfare reform 'may be scrapped after next election'
IT glitches and low numbers threaten £2bn project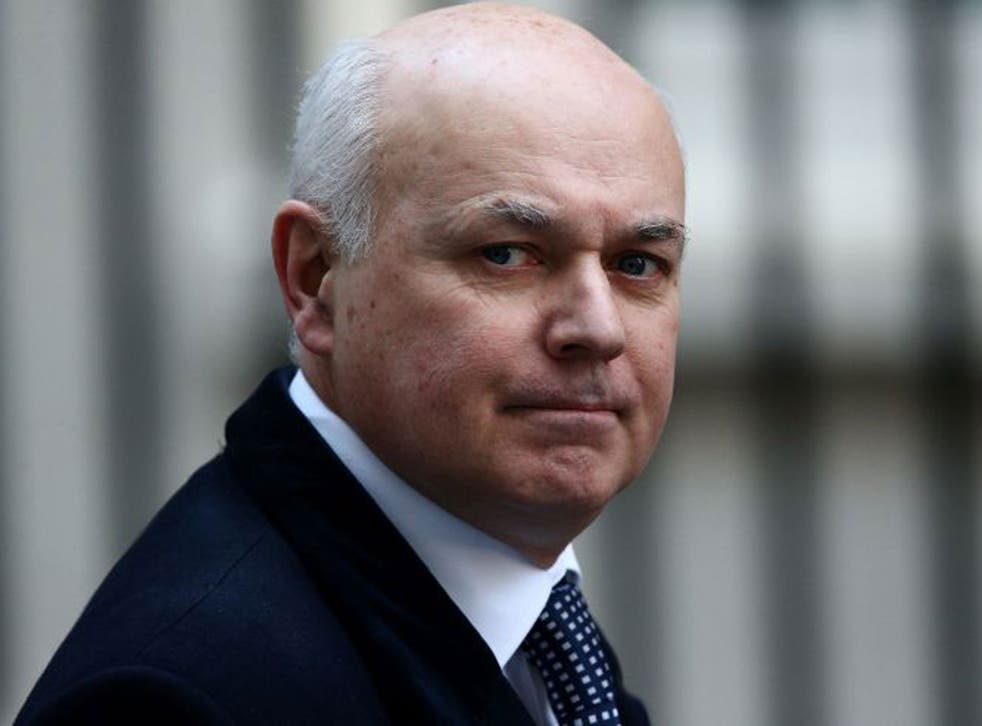 The future of the Government's major £2bn welfare reform was thrown into fresh doubt on Wednesday night after it emerged that just a handful of claimants have been enrolled into the new system.
The Department for Work and Pensions disclosed that only 3,200 people had been signed up to receive Universal Credit – a fraction of the original target – at a cost of nearly £200,000 per person.
The figure emerged amid claims the next government could be forced to pull the plug on Universal Credit, which has already been seriously delayed following IT problems.
The new credit, which combines six working-age benefits and credits into a single payment, has been championed by Iain Duncan Smith, the Work and Pensions Secretary, as a way of ensuring the unemployed always have an incentive to find a job.
Under his original timetable, 1 million people would be receiving the payment by April, rising to 1.7 million a year later.
But the DWP admitted that only 3,200 had been enrolled for Universal Credit by the end of November, nearly all of them as part of a pilot scheme in four job centres in the North-West of England. The vast majority are young single jobseekers, the least complicated category of claimant.
As the Government has spent £612m getting the scheme off the ground, the spending so far equates to £191,250 per head. Government sources insisted David Cameron and senior ministers remained committed to Universal Credit. Labour also said it supported its principle, but believed the Coalition's roll-out was seriously flawed.
However, Whitehall officials were yesterday reported to fear the whole project could be scrapped after the general election, whichever party is victorious in May 2015. According to the Financial Times, officials believe it "must start delivering results by the next election or risk being drastically scaled back or even abandoned".
Mr Duncan Smith has faced criticism for spending money on an existing computer programme to support the pilot projects at the same time as developing a digital system sophisticated enough to allow Universal Credit to be rolled out nationally.
The latter will be tested in 100 households in November; if it is judged unable to cope with the pressure of handling up to 12 million claims, the welfare reform could be in jeopardy.
A DWP source said the department had "strong, safe and robust plans" for introducing Universal Credit, adding: "It's on the ground now, people are claiming it, people are moving into work."
But Anne Begg, chair of the Commons Work and Pensions Select Committee, said the "jury is out" over its future. She told The Independent: "The big claim for Universal Credit is that it will always make work pay and it will be simple for people to realise that work pays.
"I'm beginning to think it will be equally complicated under Universal Credit to make those kind of judgements when you start to factor in free school meals, child care and housing costs."
An independent review into Universal Credit is due to report in April.
Join our new commenting forum
Join thought-provoking conversations, follow other Independent readers and see their replies