Thousands of people on universal credit will not receive a payment at Christmas
'It sounds like nonsense doesn't it? A script from a political farce. But no, it's actually what's happening'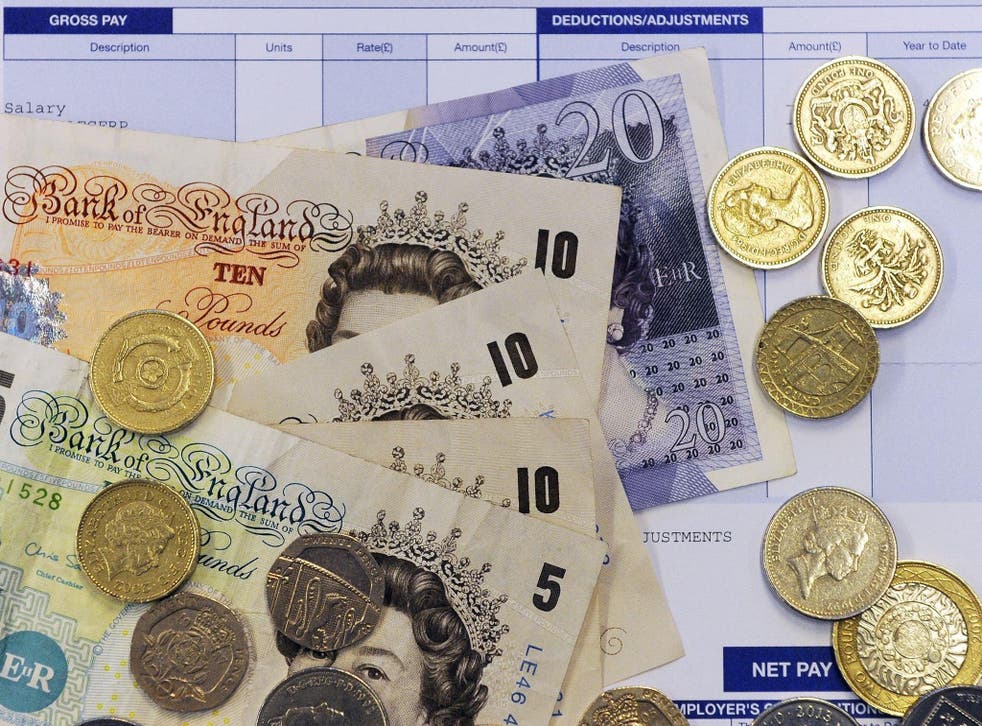 Thousands of low-paid people on universal credit will receive reduced payments or none at all over Christmas, in a fresh controversy about the new benefit.
The claimants will be hit because they are paid weekly and their income "will likely go over the universal credit limit", officials say.
They will be able to reapply in January – but, it is feared, will be left without a payment from the Government over the Christmas and New Year period.
The same problem will re-occur in other months which, like December, have five paydays, because universal credit is calculated on a monthly basis.
"It sounds like nonsense doesn't it? A script from a political farce. But no, it's actually what's happening," said one worried claimant on the Mumsnet website.
The controversy comes just two days before a Government minister faces being hauled back to the Commons after MPs ordered a cut to separate long delays to universal credit payments.
Meanwhile, some Conservatives are calling for tax cuts for the better off to be shelved to ease the plight of claimants set to lose thousands of pounds.
Around 250,000 people receiving universal credit are in low-paid work, of which around 67,000 are paid weekly.
The Department for Work and Pensions said not all those paid weekly would see a reduction in December as it depends on the payment date, and that funds balance out because claimants entitled to more would receive it in the following month.
A spokesperson said: "Universal credit adjusts automatically to people's earnings so they have a guaranteed stable monthly income, and to make work pay.
"Employed people are managing the UC payment structure well and to suggest otherwise is misleading. Last year there were around 400,000 people on universal credit and their UC payments were made without issue.
"The vast majority of people in work continue to get universal credit in a five-week month and when people's earnings take them over the UC threshold they can continue to have universal credit the following month."
UK news in pictures

Show all 50
Their earnings are topped up by the benefit, which is gradually being introduced around the country, merging six existing working-age benefits.
Official guidance states: "If you're paid weekly by your employer, you will get either four or five payments of earnings within a universal credit assessment period.
"When you have five weekly earnings payments within an assessment period, your income may be too high to qualify for universal credit in that month.
"You can re-apply the following month as you should only get four wage payments in your assessment period then."
Claimants are advised to "budget for a potential change", but critics argue this ignores the reality facing many lower-paid people used to receiving payments weekly.
They will have to sign back onto universal credit online, which is not always easy for those without ready access to the internet over the festive period.
On Thursday, MPs voted unanimously to slash the wait for a first payment from six weeks to four, after the Government refused to contest the controversy – knowing defeat was inevitable.
Conservative MPs joined with the opposition parties in pleading for an urgent rethink, amid the evidence of mounting problems.
Food bank organisers have ordered an extra 2,000 tonnes of food, to prepare for more people going hungry after moving onto universal credit, the Government was told.
There were also protests over cuts to the "work allowance" – the amount of earnings kept before claimants' lose benefits – which has swiped more than £1,200 a year from many families.
An angry Frank Field, the Labour chairman of the Work and Pensions Committee, demanded that ministers explain, on Monday, how they intend to abide by the will of the Commons.
"The whole House has unanimously asked the Government to move. That's what I want the Secretary of State to address on Monday," Mr Field added.
A climbdown is widely expected before next Wednesday's Budget, but only a cut to a five-week wait – which would not satisfy the motion passed.
Update: An earlier version of the story stated that 100,000 universal credit claimants are paid weekly but the DWP has subsequently confirmed the figure is around 67,000.
Join our new commenting forum
Join thought-provoking conversations, follow other Independent readers and see their replies