Universities hit back at Government claims they are restricting free speech
Vice chancellors tell parliamentary committee there is 'no systemic evidence' that freedom of speech is being inhibited on campus
Benjamin Kentish
Political Correspondent
Wednesday 10 January 2018 22:27 Comments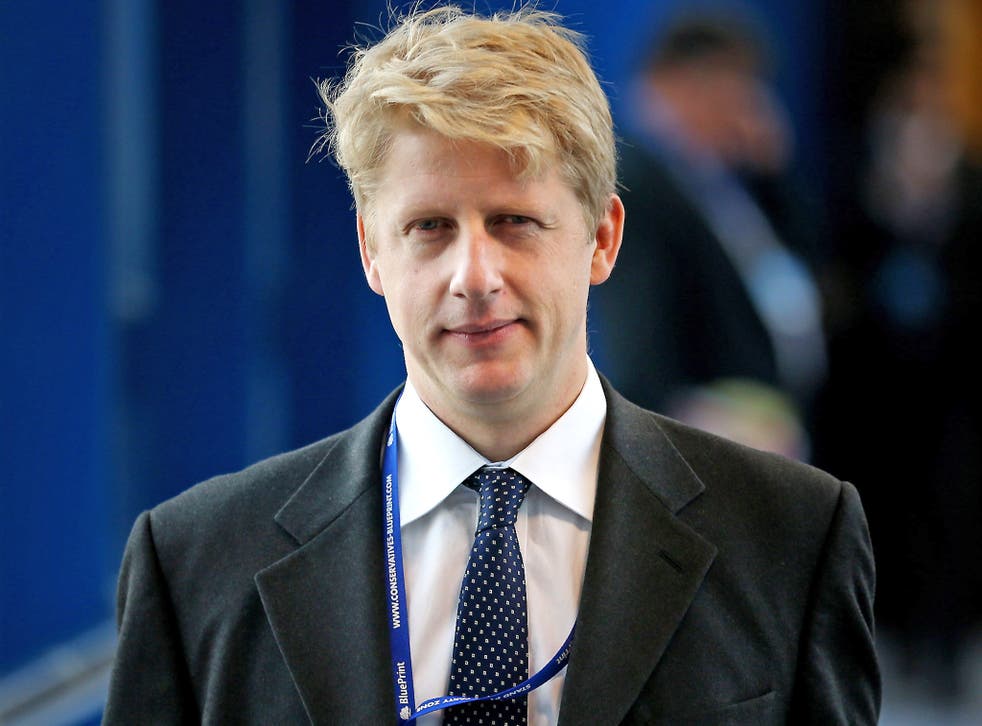 University leaders have hit back at Government accusations they are restricting freedom of speech on campus.
Appearing in front of an influential parliamentary committee, vice chancellors said there was "no evidence" of free speech being inhibited and suggested ministers' claims that controversial books have been removed from university libraries were unfounded.
It comes after Jo Johnson, until this week the universities minister, said the Office for Students will begin to fine universities if they implement "no platform policies" or ban discussion of controversial topics.
He said: "In universities in America and, worryingly, in the UK, we have seen examples of groups seeking to stifle those who do not agree with them.
"We must not allow this to happen. Young people should have the residence and confidence to challenge controversial opinions and take part in open, frank and rigorous discussions. That is why the new regulator, the Office for Students, will go even further to ensure that universities promote freedom of speech within the law."
Several vice chancellors told MPs and peers on the Joint Committee on Human Rights that the accusations were unfounded.
Professor Adam Tickell, vice chancellor of the University of Sussex, said: "I don't accept there's been a chilling of free speech.
"There's something of a generic misunderstanding about the nature of what is happening in universities at the moment.
"I can't see any systemic evidence that free speech is being inhibited. There's free speech every day in the classrooms and the seminar rooms because that's how universities thrive."
In a speech on Boxing Day, Mr Johnson claimed some universities had removed controversial books from libraries in order to avoid causing offence.
He said: "However well-intentioned, the proliferation of safe spaces, the rise of no-platforming, the removal of 'offensive' books from libraries and the drawing up of ever more extensive lists of banned 'trigger' words are undermining the principle of free speech in our universities."
UK news in pictures

Show all 50
However, Professor Tickell said it was untrue that UK universities have removed books from libraries.
He said: "Things that are not relevant to the discussions around free speech are [being] whipped up to create a moral panic which suggests universities are trying to inhibit what is very legitimate debate.
"There's talk that universities have removed books from library shelves. I've checked with the executive director of Research Libraries UK, which is the umbrella body for all research libraries…to see how many of their members have removed books from shelves, and the answer is none.
"Not a single library book has been removed from a single shelf in a single university research library in this country, to the best knowledge of any of the librarians."
Instead, Professor Tickell said, some antisemitic books, such as those by the Holocaust denier David Irving, have been moved into restricted sections so they can be read upon request but are less readily accessible.
He added: "We hear all sorts of claims about the chilling and inhibition of free speech in British universities but the evidence base for it, I would say, is anaemically small."
His comments were echoed by Baroness Valerie Amos, director of the School of Oriental and African Studies (SOAS).
She said: "I would not say there's been a chilling effect at SOAS in terms of who's invited and who gets to speak at SOAS. I don't think that, in the last ten years or so, there has been anybody who's been 'no-platformed' at SOAS or anything like that."
Toby Young stands down from government universities regulator
Instead, vice chancellors and student representatives suggested the Government's Prevent strategy, which aims to combat extremism by forcing universities to monitor students for signs of radicalism, was the real threat to free speech.
Baroness Amos said: "There is a sense on our campus and among a lot of our students that they are operating in an environment where they feel under particular scrutiny, where as students who may be Muslim or come from ethnic minorities or have a particular political view, they are under additional scrutiny as a result of that.
"There has been a lot of concern at SOAS that student societies and faculties will fall foul of the [Prevent] legislation."
Patrick Kilduff, president of Edinburgh University Students' Association, agreed, telling the committee: "Many students, especially students from BME backgrounds, especially students from minorities, are concerned and worried about the impact of Prevent and the implications of the Prevent policy due to the grey areas and due to what it could do to their whole virtue of being in higher education institutions."
He said events, including a question and answer session with a Syrian refugee, had been cancelled over fears they would have a negative impact on the organisers because of the Prevent rules.
He added: "The real threats [to free speech] are coming from Government legislation like Prevent."
Frida Gustafsson, president of the University of Sussex Student Union, said: "Prevent has come to significantly impede and affect students on campus. I know of at least two cases where two Muslim students participating in an international relations seminar were approach by a Prevent officer asking them questions to figure out whether they were leaning towards extremism.
"They weren't…they just happened to be Muslim students who also had an opinion, which according to Prevent and the way it's currently written, makes you a suspect."
Register for free to continue reading
Registration is a free and easy way to support our truly independent journalism
By registering, you will also enjoy limited access to Premium articles, exclusive newsletters, commenting, and virtual events with our leading journalists
Already have an account? sign in
Join our new commenting forum
Join thought-provoking conversations, follow other Independent readers and see their replies