University vice chancellor justifies quarter-of-a-million pound salary amid claims of bloated management layer
Universities have spent more on expensive managers since the introduction of fees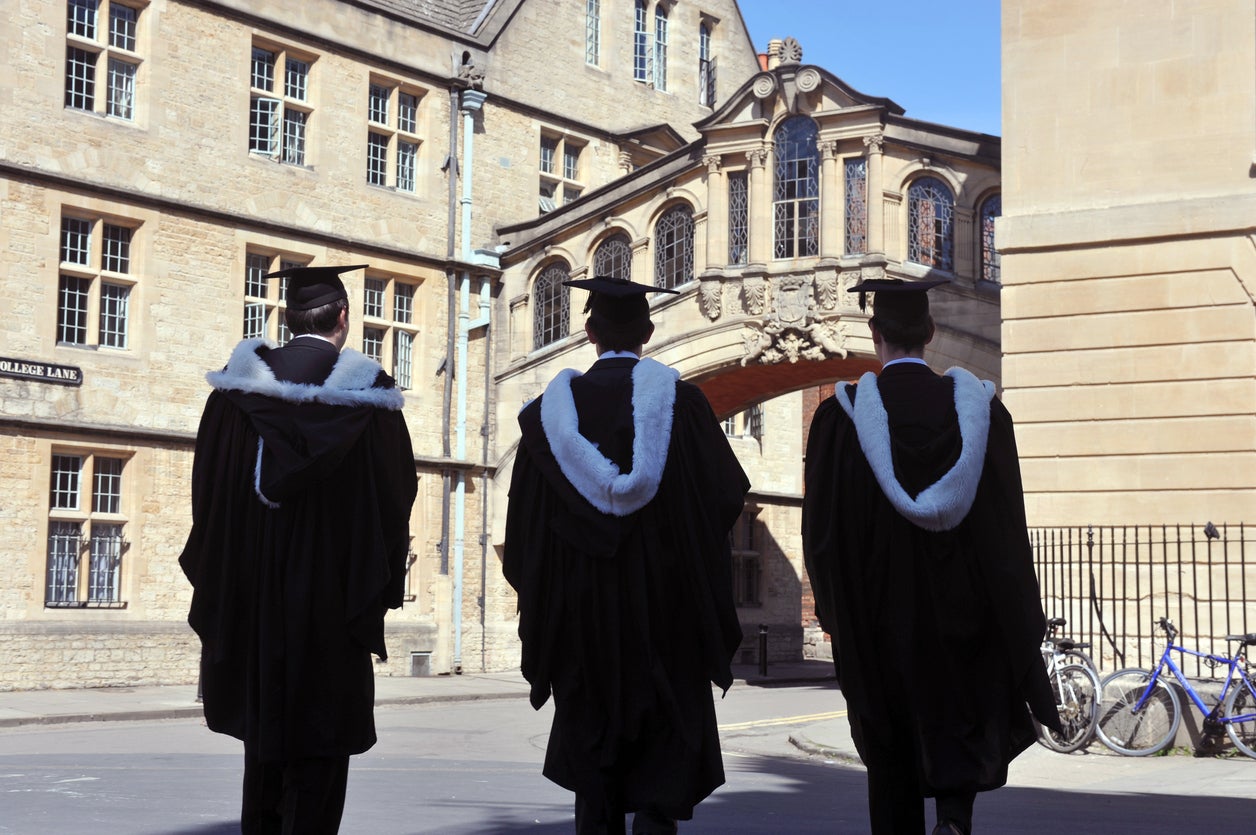 A university vice chancellor has defended his £230,000 salary amid accusations by a former higher education minister that institutions' top managements are operating a "cartel".
Bill Rammell, VC of the University of Bedfordshire, said he did "a very demanding job in a competitive market" and denied claims that soaring tuition fees were going to fund a bloated layer of managers at the expense of students and academic staff.
The average university vice chancellor salary is now £275,000 – while fees have increased from zero to £9,250 a year in two decades and are now the world's highest for public institutions.
But Andrew Adonis, a former HE minister, said salaries for top management should be slashed across the sector to show "leadership" and to help reduce fees, which he now believes were a mistake.
He told BBC Radio 4: "The successes does not justify salaries of this level. When you say it's only a small fraction of the money that goes from fees, it's quite interesting what happens with top salaries: people with the top salaries always say that, but it's just the apex.
"In the University of Bath, the information I've been set by staff and students, who are very angry what's happening there, there are 67 top managers in the university of Bath who earn over £100,000."
Mr Rammell said he had frozen his pay while other staff had seen theirs frozen but argued: "Let's not pretend that fees are driven by vice chancellors' salaries, they're about 0.2 per cent of a university budget. The reason fees came in was to repair the historic decades long cuts in university funding and that's what they've done."
He said cuts to fees would herald a return to "the days of penury" – apparently referring to universities' budgets rather than students' and graduates' debt mountains.
Lord Adonis said the fact that universities had repeatedly all simultaneously and immediately increased fees to the maximum as soon as they were allowed to do so showed there was a "cartel".
"There's an obvious cartel operating and I've asked the competition and markets authority to look into it," he said, adding that universities were "accumulating huge reserves".
But Mr Rammell, himself also a former Labour HE minister, denied there was a cartel: "There's not a cartel, we take our decisions independently."
VCs now earn more than six times the average pay of their staff, according to figures from the University and College Union – with sharp rises in recent years. Salaries shot up by 10 per cent at 23 British universities in the most recent financial year, with 11 heads now on packages of more than £400,000 a year.
For comparison, the Prime Minister earns a total of £149,440 a year, a figure which is solidly within the top 1 per cent of earners.
Join our commenting forum
Join thought-provoking conversations, follow other Independent readers and see their replies