Justice secretary David Gauke signals support for 'upskirting' law change
Almost 100,000 people sign petition calling for it to be specific sexual offence
Martyn Landi
Tuesday 24 April 2018 20:49 Comments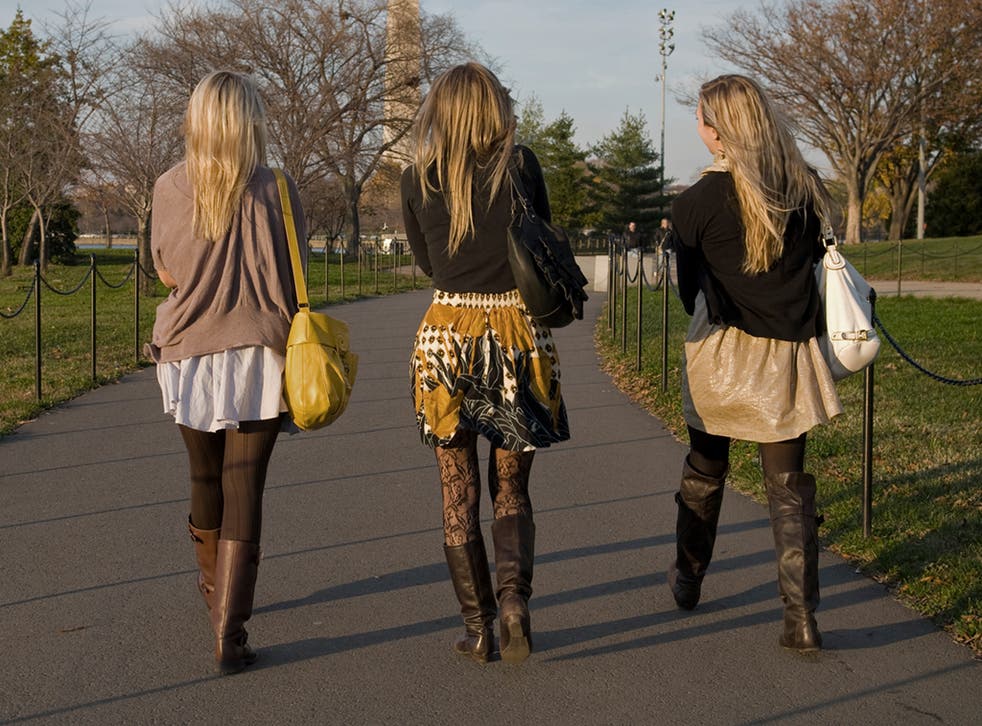 Justice Secretary David Gauke has signalled the Government could support creating a specific offence to deal with upskirting.
He told MPs he was "sympathetic" to calls for further action against the practice and his officials were reviewing the current law to "make sure it is fit for purpose".
Mr Gauke added that there was a "case for making sure we've got something specific" to deal with upskirting.
Campaigners say existing laws for voyeurism, public decency and public order do not provide enough scope for a conviction, with calls to create a specific sexual offence to deal with it.
The first official figures obtained on upskirting - which often sees perpetrators taking photographs or videos of a victim's groin area from under their clothing - showed complainants as young as 10.
The information, obtained by the Press Association, also highlighted that only one-third of police forces in England and Wales have any data on the prevalence of upskirting.
Speaking in the Commons, Mr Gauke said: "I share the outrage at the distress that this intrusive behaviour can cause to victims and I'm determined to ensure that victims have confidence that their complaints will be taken seriously.
"I am sympathetic to the calls to change the law and my officials are reviewing the current law to make sure it is fit for purpose."
He added that his team was considering a Private Member's Bill put forward by Liberal Democrat MP Wera Hobhouse, that would make it a criminal offence.
Labour MP Gill Furniss said almost 100,000 people have signed a petition calling for upskirting to be a specific sexual offence - with MPs from the major parties backing a motion on the issue.
She asked: "Why is the minister still refusing to act? We really need to make sure that our law reflects that of Scotland's, where this has been incorporated into their Sexual Offences Act 2009."
Mr Gauke reiterated that he is sympathetic to the request for further action, adding: "There are offences in place where people have successfully been prosecuted for upskirting, in terms of outraging public decency, and also voyeurism can also apply under the Sexual Offences Act.
UK news in pictures

Show all 50
"But I think there is a case to say these offences don't necessarily cover every incidence of upskirting and that is why there is a strong case for looking at the law and whether we need to change it."
In response to a later question from Labour's Diana Johnson (Kingston upon Hull North), Mr Gauke said the impact of legislation in Scotland is being looked at closely.
He added that there have been successful prosecutions in England under existing laws, adding: "I think there is a case for making sure we've got something specific."
Lib Dem MP Ms Hobhouse's Voyeurism (Offences) Bill is included as part of Commons business on 11 May although it is near the bottom of the list.
It is unlikely to be debated but would receive a second reading and progress to the next stage for further scrutiny if no MPs shout "Object" when its title is read out.
Press Association
Register for free to continue reading
Registration is a free and easy way to support our truly independent journalism
By registering, you will also enjoy limited access to Premium articles, exclusive newsletters, commenting, and virtual events with our leading journalists
Already have an account? sign in
Join our new commenting forum
Join thought-provoking conversations, follow other Independent readers and see their replies