US Defence Secretary Ash Carter says Britain must renew Trident to maintain 'outsized' role in world
'We build Joint Strike fighters together, we build Trident missiles together'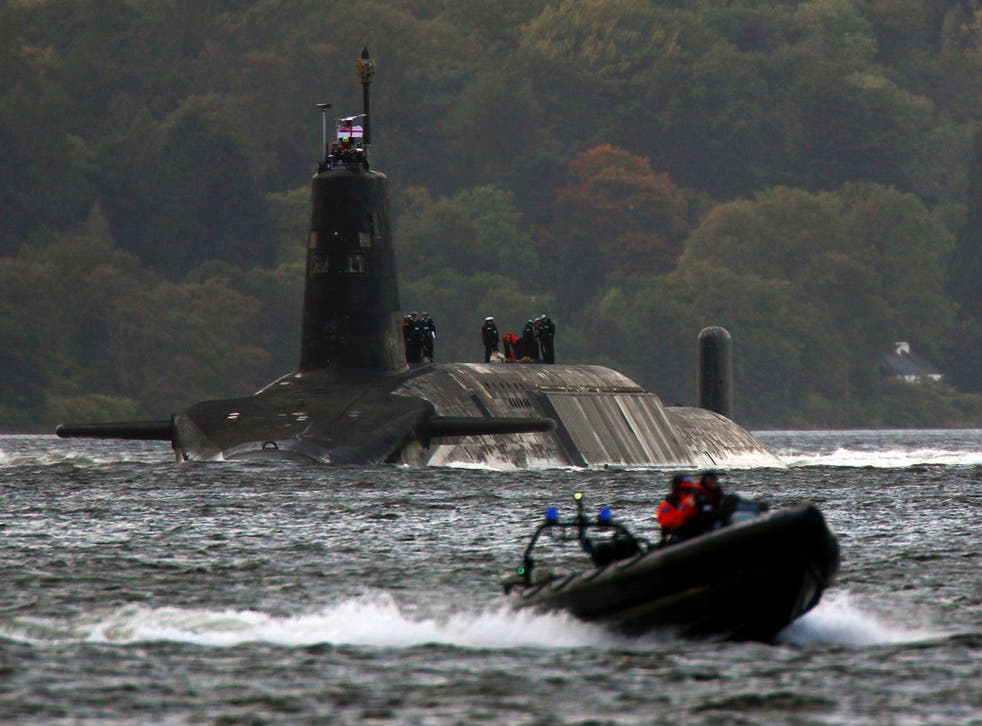 Britain must keep its Trident nuclear deterrent in order to secure its "outsized" role in the world, according to the United States Defence Secretary.
Ash Carter said the nuclear-armed submarines should be renewed because of Britain's "moral" and "historical" standing. According to the Ministry of Defence the cost of renewing the Trident fleet – which is due to become obsolete by the end of the next decade – is estimated to cost £31 billion.
However, the government has set aside an extra £10 billion to meet any additional unexpected costs that arise. Critics of Trident believe it will far exceed this estimation.
Mr Carter told the BBC that Trident enabled Britain to "continue to play that outsized role on the global stage that it does because of its moral standing and its historical standing".
The US defence chief added: "It's important that the military power matches that standing and so we're very supportive of it," he added.
"We depend upon the United Kingdom, the United Kingdom depends on us, that's part of the special relationship. We build Joint Strike fighters together, we build Trident missiles together."
Renewal of Britain's nuclear deterrent has sparked a fierce debate within the Labour party. The party's leader Jeremy Corbyn favours unilateral disarmament yet other members of his shadow cabinet are outspoken advocates.
Neil Kinnock, the former Labour leader who ended the party's commitment to unilateral disarmament in 1989, said at the end of last year that voters would not back a party that tries to axe the nuclear programme.
He added: "The debate is wide open. What I do know is the British people will not vote for unilateral disarmament. And that reality has to be dealt with," Lord Kinnock said.
Asked about the US defence chief's intervention, a spokesman for Jeremy Corbyn said to the Independent: "The government is at sixies and sevens on the issue of Trident and Labour will wait and see what comes before the House. In the meantime, Labour has launched its own defence review, led by Emily Thornberry, and that will consider the modern and current threats to the security of Britain in the 21st centry."
Commons leader Chris Grayling said a debate on Trident would be held "in due course" but did not give a date. It is expected, however, that a vote will take place before the summer recess.
Join our new commenting forum
Join thought-provoking conversations, follow other Independent readers and see their replies