Ministers should consider automatic voter registration to tackle democratic 'gap' for black people, MPs urge
Research suggests 25 per cent of black people are not registered to vote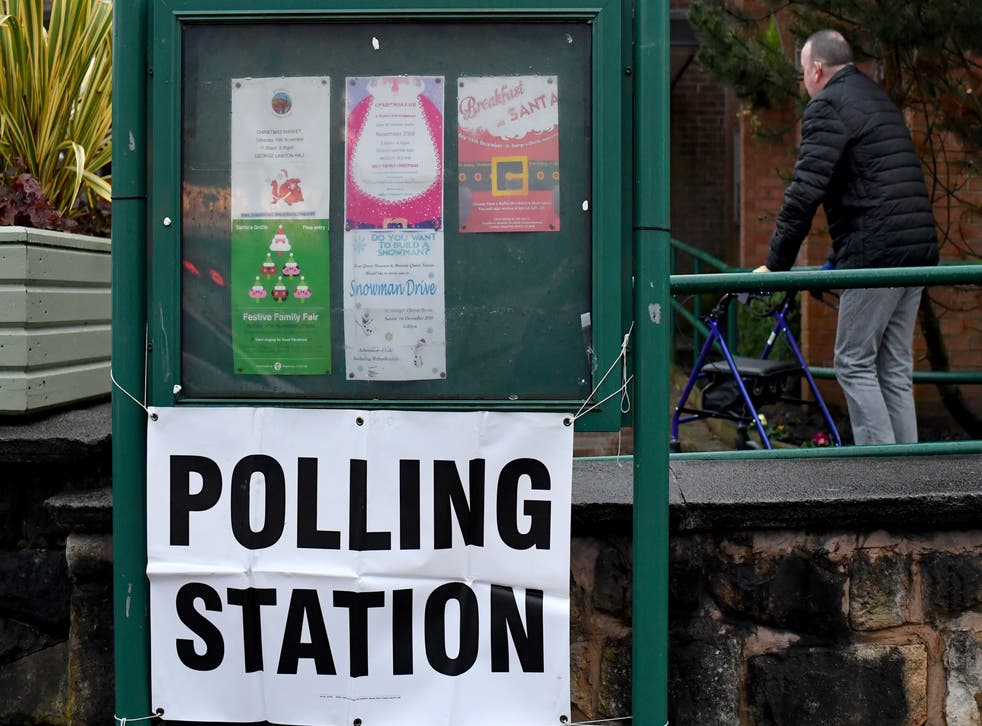 Ministers should consider automatic voter registration to address a democratic "gap" between black people and the general population, a parliamentary committee probing inequalities in the protection of human rights of the black community has urged.
MPs on the Joint Committee on Human Rights raised concerns that one in four of black people (25 per cent) in are not registered to vote in Britain – compared with a 17 per cent average across the public at large.
The recommendation to consult on the introduction of automatic registrations forms one of several suggestions put forward by the committee, which launched its inquiry in the wake of protests held across the summer in response to the Black Lives Matter movement.
MPs said their earlier survey of black people in Britain – finding one in four did not believe their human rights were protected compared to white people – was a "damning indictment" of society and must be addressed as a "matter of the highest political priority".
It also urged government, the NHS and the police to urgently "take action to end the stark inequalities in the protection of human rights of the black community" and warned the lack of progress in implementing findings of successive reviews into racial inequality has become a "source of intense frustration and concern".
Among its recommendations, MPs said: "The government must consult on the implementation of automatic voter registration as a means of increasing democratic participation among black people and other other ethnic minorities and reducing the registration gap between black and white people".
They added it was "of serious concern to us that 25 per cent of black voters in Great Britain are not registered to vote compared to a 17 per cent average across the population".
Under the current system, individuals are expected to ensure they are registered to vote in advance of polling day, but a switch to automatic registration could mean people are directly enrolled by public officials using existing data.
MPs also cited previous polling commissioned by the committee from ClearView Research that found that under 10 per cent of black people in the UK agreed with the statement that their human rights were equally protected compared with white people while a majority (over 75 per cent) disagreed.
The results added that 60 per cent of black people did not believe their health is equally protected and 85 per cent said they were not confident that they would be treated the same as a white person by he police.
"This is a damning indictment of our society and must be addressed as a matter of the highest political priority," the MPs said in a report published today.
"To this end, the Equality and Human Rights Commission must undertake to run an annual opinion survey on whether black people feel their human rights are equally protected, so that issues can be identified, and progress checked."
Chair of the committee, the senior Labour MP Harriet Harman, warned: "The whole point about human rights is that they are supposed to be universal. Yet here in the UK it is clear that black people are in no doubt that the protection of their rights are inferior to those of white people.
"We urge the government to take specific actions which will ensure black people have equal human rights. Commissioning reports and apologising is not enough."
Citing a succession of reports over the last decades into structural racial inequalities in the UK – including the Windrush lessons learned review (2020), the Lammy review (2017) and Macpherson Report (1999) – MPs added: "Too often recommendations made in these reports have not been implemented and where actions have been taken, they have been superficial and not had lasting effect."
"Commissioning reports and failing to implement them intensifies dissatisfaction and lack of confidence in the government on race issues."
Other recommendations from MPs included ensuring the public inquiry into the coronavirus pandemic prioritises how black people and ethnic minorities may have been disproportionately affected and urging the NHS to set a target to end "the maternity gap whereby black women are more than five times as likely to die in pregnancy of childbirth than white women."
A government spokesperson said: "The government continues to take action to address the disparities that exist in our society, including implementing the recommendations from reviews that we have agreed to take forward.
"Throughout the pandemic, the measures introduced by this government have been designed to protect and support everyone across the UK, including our most vulnerable.
"The PM launched the Commission on Race and Ethnic Disparities to set out a positive agenda for change and to expand on the work the government has already been doing to maximise opportunities for all."
Register for free to continue reading
Registration is a free and easy way to support our truly independent journalism
By registering, you will also enjoy limited access to Premium articles, exclusive newsletters, commenting, and virtual events with our leading journalists
Already have an account? sign in
Register for free to continue reading
Registration is a free and easy way to support our truly independent journalism
By registering, you will also enjoy limited access to Premium articles, exclusive newsletters, commenting, and virtual events with our leading journalists
Already have an account? sign in
Join our new commenting forum
Join thought-provoking conversations, follow other Independent readers and see their replies